Best Black Friday Robot Vacuum Deals 2019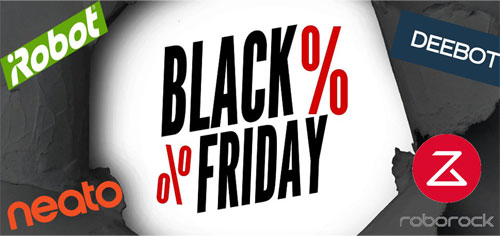 The beloved collocation Black Friday delights millions of people around the world and quickly empties their wallets. We're sure it would! Who would refuse profitable deals, discounts, and sales! But if for some reason, you still do not know what it is, we're here to explain everything to you.
The concept of "Black Friday" came from the United States and is associated with Christmas discounts. The term "Black Friday" has been used since the 60s. of the XX century. Black Friday is the traditional name for the day after Thanksgiving, which is celebrated on the fourth Thursday of November.
Thus, "Black Friday" falls at the end of November. It's not an official holiday but marks the beginning of Christmas discounts and crazy sales. Many stores open their doors to shoppers this day at midnight and offer discounts on goods up to 90%.
In recent decades, with the development of e-commerce, Black Friday has reached the net. On this day, you can profitably buy many products online without leaving your home.
When does Black Friday start this year?
As we've already mentioned, this year, both online stores and a large number of retail shops will take part in the most anticipated sale of the year.
On the eve of the world-famous promotion, many shopping centers and sites will announce discounts. The start date of the long-awaited and the largest shopping event of the year falls on November 29, 2019.
It is Friday, but unofficially the action always starts on the night from Thursday to Friday (on November 28 after 19:00), since most companies still load discounts on the eve of the working day. There will also be companies that want to get their clients earlier. Black Friday will last until Monday, December 1, 2019.
Sales will affect almost all types of goods, from sweets to high-tech equipment. Therefore, if you have long been planning to buy some useful but expensive household devices, such as a robot vacuum cleaner, then Black Friday will help you make it profitable.
So, let's see what the largest and most famous robot manufacturers are ready to offer us this year.
Best Roomba deals


If you haven't heard of Roomba, then, most likely, you haven't heard of robot vacuum cleaners at all.
The model line of Roomba vacuum cleaners has been developed and produced by the American high-tech company iRobot since 1990 and is considered one of the leading ones.
This manufacturer is one of the first to introduce advanced technology in its robots. At the same time, along with the top and expensive models, iRobot has quite affordable and high-quality devices so that everyone can afford these vacuum cleaners.
Quick Pick
The i7 costs about 700-800 dollars, and it's almost impossible to find the s9 cheaper than for 1000 dollars (average price is $1200). Therefore, we shouldn't expect significant discounts. However, you can save about $100 on Roomba i7. And when buying s9, you should not expect discounts of more than 10%.
But another leading model of tests and comparisons
Roomba 980
will become even more affordable this year.
Last year, this favorite of the public was sold out on Black Friday with an excellent discount of $250 (at the usual cost of $800-850, you could buy it for $550).
This time, we expect, if not more, then at least no less benefit.
Best Deebot Deals


Many customers prefer American vacuum cleaners to Chinese ones due to various reasons. And we must say that Western companies keep a high bar.
Besides iRobot, we can note another well-known American manufacturer of household robots – Ecovacs Robotics. This company produces a line of robots under the generic name Deebot. It's worth noting that the cost of their models is slightly lower than the price of Roombas, although the quality does not suffer at all.
Quick Pick
In 2019, Ecovacs announced the release of a new intelligent robot, the
Deebot 500
, equipped with a mapping system, multiple modes, and other useful features. The usual price of such a smart and new vacuum cleaner is only about $ 250. It's still difficult to judge what kind of discount sellers will offer us this model.
But the Deebot 900 that was a novelty in 2018 and had a price of $ 400 received a discount of $ 100 (last Black Friday it could be bought for $ 299). Let's hope that this time, manufacturers and sellers will be as generous.
If we talk about the favorite Deebot robots, you should pay attention to the n79s and the Ozmo 930. The first one can be obtained with a 50$ discount, and the second will cost you $ 200 less.
Best Roborock Deals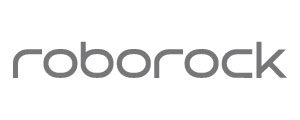 Roborock is a subsidiary of the world-famous Chinese corporation Xiaomi which is engaged in the production of systems and devices for the Smart Homes.
This company doesn't have such a wide range of robot vacuum cleaners as previous companies, but the existing robots are very worthy.
Quick Pick
In 2019, the company released the new flagship
Roborock S6
. The robot vacuum cleaner of the third generation can carry out both dry and wet cleaning, has voice control, and super powerful suction. This model is so appealing to users that demand has already exceeded supply.
Today you can buy it for $ 650. Starting November 29, a 20% discount is expected. But if you want this particular robot, then you should hurry up – for such a price it will be sold in an instant.
We also expect that the model of the previous generation Roborock S5, which in many respects is similar to the more "younger" brother, will receive a discount of 20-30%, too.
Best Eufy Deals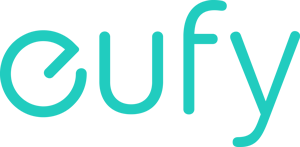 We think that many people who are good at modern technology now use or at least have heard about Anker products.
Since 2011, this company has been producing external power supplies, chargers, and cables. However, in addition to these accessories, they successfully sell robot vacuum cleaners of their own production.
One of the best Anker models is called Eufy 11s Max. Boost IQ technology, 1300 Pa suction, and quiet operation will cost you some 250-270 dollars. But why pay more when you can wait for sales?
Quick Pick
In 2019, during Black Friday, you can get the coveted robot with a 30% discount! Thus, the expected promotional price will vary from 180 to 200 dollars.
Another popular model Eufy 30c will also be widely represented at various trading platforms. It costs more than the previous model, although there are no significant differences in functions and characteristics between them.
However, last year this vacuum cleaner sold out well and saved its owners about $ 50. This year we are waiting for 20-25% discounts.
Best Neato Deals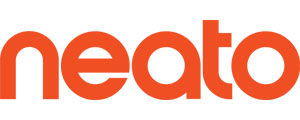 One more worthy manufacturer of robots, Neato company, offers us its goods with a good discount. In 2004, a team of specialists established Neato Robotics in Silicon Valley, California. It is the best place for designing and manufacturing robots that are smart enough to do housework as efficiently as people.
Quick Pick
The Neato engineers create innovative, intelligent, and powerful robot vacuum cleaners that allow you to spend less time cleaning and spend more time with their families and friends.
Almost all models of this manufacturer use high-precision proprietary laser navigation, virtual limiters, and remote control.
They also have a branded D shape, which provides the best cleaning in the corners.
Neato D7 Connected
is one of the most popular models. In addition to the above advantages, it has a zone cleaning and a powerful battery. The regular price of this robot reaches $ 799.
In 2018, stores participating in Black Friday sales offered a 35% discount. Thus, buyers saved about $ 290 and received an excellent vacuum cleaner for $ 540. This year we are waiting for the same discounts.
Earlier models of the Neato such as Neato D6 and Neato D5 will save you 20% ($ 130) and 15% (about $ 80), respectively.
In general,
Neato Robotics
is one of the most generous manufacturers, since discounts on its products can reach 40%.
How to buy a robot vacuum cleaner at the best price?
If you want to buy a thing as profitable as possible and take everything from the sale, you need to draw up a clear plan of action and strictly follow it. And the sooner you begin to prepare, the higher the chance to stay in the Black.
So, first, decide on one or two models of robot vacuum cleaners that you would like to buy. Pay attention to the characteristics of the robot and how it meets your requirements. Clarity of thinking and the thoughtful choice will help you stand the stir and choose exactly what suits you both in price and quality.
Ideally, you'd better start preparing for Black Friday from October, because this "quiet" month doesn't have many sales. Thus, it'll allow you to see all the real prices of goods. In November, the first seasonal discounts will begin, and you can also check the company's "honesty." You can compare the regular price of a vacuum cleaner with a promotional one and understand whether the purchase is so profitable.

Having chosen the model of robot you are interested in, start tracking the change in its price in various stores. This time, consider both costs in online stores and retail – you have time for this.
Sign up for the newsletter of those sites and stores that you have chosen. It will help you be the first who will know the exact dates of the sale.
Remember that the quantity of goods is always limited and the most advantageous offers are bought up in the first hours, and mainly on Friday. Saturday and Sunday are the final days of the sale. Therefore, you should pre-select the product and buy it at the beginning of the action until it is over.
But if you were unlucky and still failed to buy the desired product during the Black Friday sales period, don't get discouraged. You will always have the opportunity to try your luck on Cyber Monday. That's how people call Monday that comes after Black Friday. If Black Friday is associated with the traditional peak of retail sales in ordinary stores, then Cyber Monday means a busy day in the online retail segment and in online stores that offer discounted prices. So keep monitoring sites, and you will catch your luck.
In the end, it's up to you to decide what to buy and when to buy it! But to make the most profitable purchase, try to get prepared. Good luck and excellent shopping!