Best Deebot Robot Vacuum of 2020 Comparison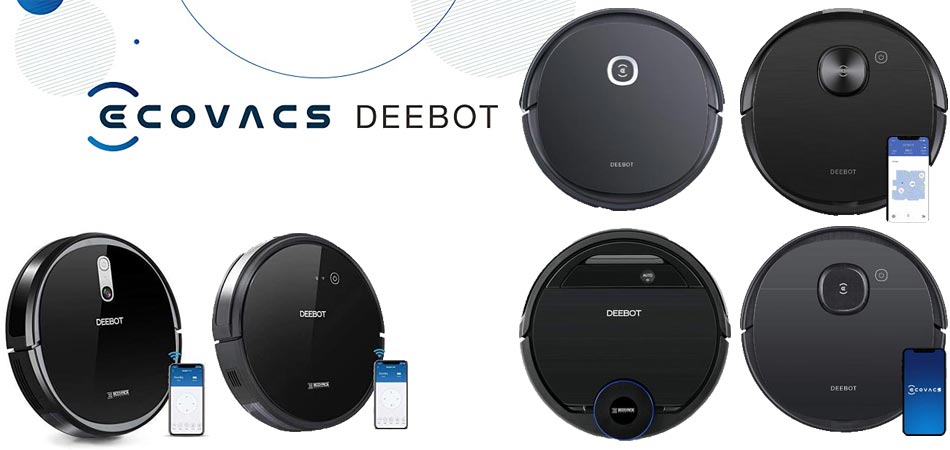 ECOVACS Robotics is one of the top 5 leading brands in the domestic robotics market. This Chinese company was founded in 1998, and during the last 22 years, it has managed to develop several lines of in-home robotic appliances from mobile entertainment and security, ATMOBOT air purification devices, WINBOT window cleaners to the well-known DEEBOT robot vacuums.
Right from the start, it was engaged in the production of robot vacuum cleaners under the name TEK Electrical Company. The modern DEEBOT branch appeared in 2007 as a result of the company's rebranding. That year, ECOVACS released the first robot vacuum cleaner that caused the whole series of home cleaning devices.
DEEBOT earned worldwide success thanks to the excellent combination of affordability and multi-functionality. Unlike many modern brands, they produce robots not only for dry cleaning but also 2-in-1 devices that perform both dry vacuuming and mopping. Such models became increasingly popular among users because they can save money, getting literally two appliances in one case.
Nowadays, ECOVACS DEEBOT has offices in the USA, Japan, and Germany and sells millions of robots across the world.
In this review, we're going to take a closer look at its best-selling robot models:

Main Differences Between the Models
So, our contestants belong to different price categories and have varying functionality. Such diversity leads to numerous differences between the models. Here are the essential features:
Suction Power

Mopping

Carpet Detection

Navigation

Filter

Runtime

Check
Price

DEEBOT Ozmo T8 AIVI

1500 Pa

yes

yes

Smart Navi 3.0, Mapping

High-Efficiency filter

3+ hours

Check Price

DEEBOT Ozmo T8

1500 Pa

yes

yes

Smart Navi 3.0, Mapping

High-Efficiency filter

3+ hours

Check Price

DEEBOT Ozmo U2 PRO

1500 Pa

yes

yes

sensors, Smart Motion

High-Efficiency filter

2.5 hours

Check Price

DEEBOT Ozmo T5

1500 Pa

yes

yes

Smart Navi 3.0, Mapping

High-Efficiency filter

3+ hours

Check Price

DEEBOT Ozmo 920

1200 Pa

yes

yes

Smart Navi 3.0, Mapping

High-Efficiency filter

2 hours

Check Price

DEEBOT Ozmo 937

1200 Pa

yes

yes

Smart Navi 3.0, Mapping

High-Efficiency filter

2 hours

Check Price

DEEBOT Ozmo 960

over 1200 Pa

yes

yes

Smart Navi 3.0, Mapping

High-Efficiency filter

2 hours

Check Price

DEEBOT 500

800-1000 Pa

no

no

random (anti-drop & anti-collision sensors only)

High-Efficiency filter

2 hours

Check Price

DEEBOT 711

800-1000 Pa

no

no

Smart Navi 2.0, Mapping

High-Efficiency filter

2 hours

Check Price

DEEBOT 601

800 Pa

yes (in the 661 modification)

no

sensors, Smart Motion

High-Efficiency filter

2 hours

Check Price

DEEBOT N79S

1000 Pa

no

no

sensors, Smart Motion

High-Efficiency filter

2 hours

Check Price
The release of the new Ozmo T8 AIVI vacuum by DEEBOT was met as a real breakthrough and provoked great hopes among users and experts. Indeed, the vac immediately won several awards and was pronounced "the most feature-rich robot vacuum/mop hybrid" ever been tested. So, what so unique does it offer?
As all Ozmo series devices, this robot provides 2-in-1 cleaning. Moreover, it can vacuum and mop simultaneously. A big 240 ml water tank also offers water level adjustment for saving yet efficient cleaning. But a 420 ml dustbin disappointed us. Taking into consideration the fact that the robot is designed for large dwellings, such a capacity means that users will have to empty it too often.
AIVI or Smart Object recognition is also a part of intelligent navigation. Thanks to this system, the robot identifies small domestic obstacles like wires, toys, shoes, etc. to avoid them. Thus, you don't have to remove this stuff from the floor before vacuuming anymore. Besides, your cleaner will notify you of the items met and spots missed so you'll be able to remove them later and perform one more cleaning circle.
When it comes to cleaning efficiency, the robot takes a blow with dignity. It is equipped with two side brushes and one central roller with V-shaped bristle rows and rubber blades. The roller is floating for better contact with different surfaces. It is not completely tangle-free, but hair collection and further cleaning are OK.
Three levels of suction also contribute to both hard floor and carpet vacuuming. There are Standard, Max, and Max+ modes for 600, 1200, and 1500 Pa. Smart Carpet Detection allows it to automatically double suction when vacuuming carpets as well as avoid them when mopping.
The model uses a three-layered High-Efficiency filter that captures 99% of dust and copes with pet allergens up to 6 microns in size. Such filtration quality is decent enough to release allergic people's lives and prevent possible respiratory problems for all of us.



At the moment, DEEBOT Ozmo T8 AIVI is the only robot vacuum cleaner that is capable of streaming HD video. The model is equipped with an On-Demand HD camera that monitors the cleaning process and displays it into your smartphone online. Thus, absolute control over the robot's work, your pets' behavior, etc. is possible even when you're out. The camera also allows you to check the home security, like whether doors and windows are closed, iron is turned off, and so on.
As all modern vacuums, this one is compatible with smartphone apps, voice assistants, and supports cleaning schedule. Also, thanks to the mapping, it allows us to create unlimited Virtual Boundaries.
Though many users complain about app operation, the robot is indeed worth purchasing. No other DEEBOT can offer you the same navigation precision, unique high-tech features, and cleaning efficiency. The model is suitable for absolutely all floors, all pollutions, all houses, including multi-story ones.
We were absolutely charmed by its characteristics. And though it is not a budget option with its $800 cost, the device is not overpriced at all. Some retailers like Amazon even offer $100-$150 discounts, so the purchase is totally worthy.
Advanced Ozmo T8 vacuums can be complemented by additional accessories. The Ozmo Pro Mopping System emits 480 electrically powered high-frequency vibrations in a minute for better elimination of stubborn dirt. Also, the robot is compatible with Auto-Empty Station.
However, the Ozmo T8 AIVI is not the only representative of the revolutionary T8 series. On the 25th of August 2020, ECOVACS presented one more robot called DEEBOT Ozmo T8. This vac repeats the main functional advantages of the previous model as well as offers a couple of unique inventions.
Both mopping and vacuuming characteristics are identical to those seen before. Here, users get a 420 ml dustbin, an adjustable roller, and a 240 ml water tank with electric water release control. The robot is capable of simultaneous dry & wet cleaning.
Like the majority of mopping vacuum cleaners in this review, the Ozmo T8 supports Smart Carpet Detection. Thus, it easily distinguishes hard floors and carpets, which allows it to increase suction during the pile vacuuming and avoid it when mopping.
Reviews collected several months after the T8 AIVI release proved the efficiency and users' approval of the three-leveled suction. So, the manufacturer equipped the new bot with the same Standard, Max, and Max+ modes.
Finally, engineers saved the original High-Efficiency air filtration system with anti-allergen treatment and a battery for 3+ hours of continuous work.



Belonging to the luxury level category makes it obligatory for DEEBOT Ozmo T8 to have Intelligent Mapping navigation. The vacuum uses the patented Smart Navi 3.0 Laser system and is capable of memorizing several plans for different floors.
Also, this modification became the second ECOVACS product equipped with Smart Object Detection. However, it is not called AIVI like in the previous robot. That system was based on a high precision camera, while this Object Detection applies laser and is known as TrueDetect 3D Technology. The 10 times more accurate orientation relies on the 3D room plan that reflects every obstacle from large pieces of furniture to common little domestic items. Thus, the robot bypasses them during cleaning.
Among the distinguishing features, we'd also like to note the lack of the HD camera and further remote house monitoring. Instead, customers are offered to improve mopping and emptying functions through the purchase of unique accessories. The items are the same we've seen in the Ozmo T8 AIVI – OZMO Pro Mopping System and Auto-Empty Station. Both additions were launched together with the DEEBOT Ozmo T8, so we couldn't enjoy them in the Ozmo T8 AIVI but for this robot vac.
In general, DEEBOT Ozmo T8 will suit all the same tasks and requirements described in the DEEBOT Ozmo T8 AIVI. We recommend it for all floor types, all pollutions, the largest houses.
Despite the almost complete similarity, this model is slightly more affordable. Here, you save on an HD camera and pay $650 for other top-level productivity. Many users also believe laser Object Detection to be more durable than fragile cameras, so they can purchase the cleaner with regards to longer service life.
Another ECOVACS novelty of this year, DEEBOT Ozmo U2 PRO, has drawn just as much attention as the previous options. This modification has greatly refreshed the middle price model niche. Though it lacks smart navigation and other «alien» technologies of the two previous cleaners, our tests showed it is one of the best products for pet owners.
Firstly, vac performs dry and wet cleaning. You can set them simultaneously and even control the water release. An extremely large 300 ml water tank is capacious enough for over 2000 ft2 mopping. The only drawback is the lack of Carpet Detection that would help it avoid carpets when mopping and increase suction when vacuuming.
In its turn, specially designed Pet Care Kit is responsible for dry cleaning. The Ozmo U2 PRO has the largest dustbin we've ever seen in robot vacs – it can contain up to 800 ml of dirt, including volume hair. The Kit also consists of a floating, tangle-free, silicone roller with bristles. By the way, the brush has nothing extraordinary, which is pitiful, but it still scrubs dirt on hard floors and lifts it from the pile pretty well.



The DEEBOT classic High-Efficiency filter removes dirt in the air. Suction is also improved, like in the most advanced Ozmo T8 AIVI model. The robot provides three levels for Standard, Max, and Max+ cleaning, where the last mode increases suction more than 2.5 times.
The U2 PRO doesn't use mapping or lasers. It navigates thanks to classic anti-drop and anti-collision sensors and Hard Floor Mode back-and-forth pattern. Such a combination allows for efficient obstacle avoidance as well as prevents missed or repeated areas.
Though the navigation doesn't impress, we should note that the bot can automatically determine its charge level and return to the dock when needed. A battery lasts for 2.5 hours. Please mind there is no Recharge & Resume function.
DEEBOT Ozmo U2 PRO is an excellent middle price option with the widest set of functions. For $350, you'll get dry and wet cleaning (both of the highest quality), perfect hair collection, remote control via the app or voice assistants, presetting, etc.
The vacuum is recommended for houses with combined floors, but you should be ready to remove all carpets when mopping and clean high carpets with other devices. Due to the weak navigation, it won't suit too large houses and multi-story dwellings. But pet owners will love it.
If you fell in love with DEEBOT Ozmo T8 AIVI but was disappointed with its price, don't get upset so quickly. ECOVACS took care of customers on a budget and produced a more affordable, highly precise option.
In a short word, the Ozmo T5 repeats the main characteristics we've discussed in the first model of the review. Traditionally for the Ozmo line, the robot performs simultaneous dry and wet cleaning. The same 240 ml water tank provides the same water level adjustment and is accompanied by Smart Carpet Detection.
Not only does it prevent wetting the pile, but it also increases suction for more thorough dirt lifting. The suction with Standard, Max, and Max+ levels suits all surfaces. A floating tangle-free roller also contributes to such cleaning diversity.



Moreover, the vacuum features an improvement as it includes brush and brushless options. You can interchange the brush for the brushless intake, depending on the floor. The Brushless option is ideal for hard floors and tangle-free cleaning of pet hair. By the way, don't worry about pet allergens – a High-Efficiency filter will combat them and leave you the crystal clean air.
The Ozmo T5 can work in large and multi-story houses thanks to the Smart Navi 3.0 Laser technology with systematic and efficient route planning. It also creates multiple precise maps. Mapping allows you to customize cleaning through the ECOVACS Home app applying schedule, unlimited Virtual Boundaries, mode setting, etc.
This modification lacks AIVI Object Recognition and HD camera, but this fact doesn't dramatically influence the result and makes possible a lower price of $590. If you don't chase the latest innovations and pay attention to the performance only, this option is for you. Excellent multi-surface cleaning, precise navigation, mopping, 3+ hours of runtime, perfect pet hair vacuuming – these are the advantages of the DEEBOT Ozmo T5.
The release of several new DEEBOTs pushed older Ozmos aside. But in our opinion, they are worth buying as never before. Their functionality somehow yields to the new models while the price became more beneficial. DEEBOT Ozmo 920 is a bright example.
Apart from the usual 2-in-1 cleaning performance with a big 240 ml water tank, adjustable water release, and Carpet Detection, the vacuum can boast of top suction, filtration, navigation, and many other things.
Younger ECOVACS products borrowed the Ozmo 920 High-Efficiency anti-allergen filtration system as well as cleaning brushes. The central part doesn't tangle hair, adjusts to any floor height, and suits any surface. You can also completely remove the element to free the suction intake for more challenging hair pollutions or easier hard floor vacuuming.
When it comes to power, users get two suction levels – Normal and Max – with a maximum of 1200 Pa. The lack of the Max+ mode makes it unsuitable for high carpets, but the above-mentioned Carpet Detection partly improves the situation both with moisture-free mopping and dual pile vacuuming effort. Plus, lower suction often means quieter operation, which is nice for families with small children, shy pets, and light sleepers.



The battery capacity may also seem reduced compared with the latest models. However, 2 hours duration is a great runtime that will be enough to clean up to 2000 ft2 without a single recharge. And in case you'll need more, Ozmo 920 device provides you with smart Recharge & Resume function.
Multi-Floor Mapping with up to 3 floor plans is also available in this model. In the best brand tradition, the robot applies Smart Navi 3.0 laser and accompanies it with anti-drop and anti-collision sensors.
Since the cleaner supports voice control and the ECOVACS app where maps are displayed, we can also draw as many Virtual Boundaries as we wish without the need to buy physical magnetic walls.
Among the minuses, the Ozmo 920 suffers from the DEEBOT family decease of small dustbins (430 ml only). It also features less suction and run time than the newest brand options. Still, productivity and functionality meet all modern standards and can suit most requirements.
We cannot recommend this device for high-piled carpets like the previous vacs. But when it comes to pet hair cleaning, filtering, navigation precision, and the ability to cover the largest houses, our robot definitely enters the major league.
Besides, though DEEBOT Ozmo 920 costs $450-$500, we can expect price drops in the near future caused by the release and popularity of several new models.
DEEBOT Ozmo 937 is the same robot as theOzmo 930. The difference in numbers may mislead customers, but this is one vacuum cleaner with a minor difference in kits (the 930 has additional mopping pads) and potential markets.
Navigation presents the main peculiarity of the model. The Ozmo 937/930 is equipped with laser-based Smart Navi 3.0 navigation and Mapping. As usual, preplanned route building, map creation, and high-precise laser scanning prevent disorientation and dirt missing. However, this model can remember only one map, so owners of multi-story houses won't find it convenient to apply the bot on several floors.
The model's cleaning competency includes dry and wet processing of all types of hard floors, low and medium carpets, as well as the elimination of debris and hair. For this reason, it is equipped with a well-known interchangeable suction inlet. Users can choose between a floating rubber roller (for carpet cleaning and scrubbing tasks) and a brushless intake (for tangle-free hair cleaning, hard floor, and simultaneous dry & mop operation).
Also, Normal and Max modes help adjust suction to the certain pollution, providing up to 1200 Pa. Dirt comes right into a 470 ml bin, while the sucked air and allergens go through a High-Efficiency filter.



Unfortunately, 1200 Pa is not enough for thick carpet cleaning. Still, Smart Carpet Detection allowed us to get a better result. DEEBOT Ozmo 937 activated its adaptive sensors, automatically recognized the pile, and increased suction. On the contrary, during mopping tests, the robot avoided carpeted areas.
Speaking about the mopping function, we'd like to note an electronically controlled water release system and a big water tank. Unfortunately, there is no official information on its exact capacity, but our tests and comparisons with other mopping DEEBOTs show it can contain about 240-300 ml.
ECOVACS DEBOT Ozmo 937, as well as its Ozmo 930 twin, will provide excellent cleaning of big apartments and one-story private houses. No matter whether you have hard floors, carpets, small children, fluffy pets – this model can cope with all these tasks and the most common pollutions. Please only pay attention that the 930/937 devices are higher than their Ozmo brothers (4-inch) and may get stuck under too low furniture.
We also believe it will be the optimal choice for office cleaning. Usually, offices are large enough and full of furniture and obstacles, which is not a problem for precise Mapping. But Multi-Floor Mapping robots cost significantly more than $400. Here, we see a nice price, 2 hours of non-stop cleaning, and additional mopping function that meet all office cleaning requirements.
Until recently, DEEBOT Ozmo 960 has been the Ozmo series crown and the leading ECOVACS robot vacuum. Though the release of the Ozmo T8 AIVI has slightly diminished its standing and taken a part of customers, we note their remarkable similarity. Moreover, this vacuum belongs to the best caste of AIVI devices.
DEEBOT Ozmo 960 widely uses Object Recognition technology and automatically avoids small obstacles that typically obstruct the path of conventional floor cleaning robots (cables, slippers, toys, etc.).
Navigation is also reinforced with the Smart Navi 3.0 Laser system, Mapping, and Smart Carpet Detection. While other technologies are the same, Mapping works with a single floor plan only. Thus, though it doesn't suit multi-story buildings, dwellings up to 3000 ft2 and even bigger will not be a problem to this device.
As we've already mentioned, the model deals with carpets pretty well. Smart Detection allows it to avoid the piled areas during mopping and double suction during vacuuming. Surprisingly, the manufacturer doesn't provide any information on the robot's power. Our tests and users' reviews helped us conclude it definitely features Max mode and exceeds 1200 Pa. When it comes to high carpet cleaning, we can recommend it for such kind of work.



The cleaning system itself consists of two side brushes and one central inlet. There are two interchangeable brush options with a classic floating roller and a direct suction port. The roller is the best choice for deep cleaning, stubborn pollutions, and carpeted areas. Brushless intake better suits daily cleaning as well as pet owners for clog-free hair picking up.
Like all top-level robot vacuum models of ECOVACS, the Ozmo 960 is equipped with High-Efficiency filtration, a big water tank (280 ml) with the adjustable water level, and a durable battery for 2 hours of operation. All these features have been repeatedly discussed in the course of the previous model descriptions, so let us omit it here and come to a conclusion.
The model presented certainly shares lots of characteristics with the leading devices. Surely, we cannot expect a vacuum with the AIVI technology to be in the budget or medium-priced niche, that's why customers will have to pay about $800.
This purchase will be worthy for all houses and floor types. Moreover, interchangeable intake options make it a better cleaner for pet hair than similar Ozmo T8 AIVI. But we would recommend owners of small apartments and multi-story cottages to look for some other products. Small houses just don't need such an expensive system, while multi-story dwellings cannot do without multiple floor plans.
As we've stated in the previous part, small houses usually require much humbler cleaning technologies, that's why their owners get a great opportunity to save money on a simpler robot vacuum. ECOVACS offers lots of old models that yield in navigation and price but not in performance. DEEBOT 500 is a nice example of such an affordable yet hard-working assistant.
First of all, an attentive reader has already noticed that this model lacks the Ozmo part in its name. Indeed, the 500 robot performs dry cleaning only. For this reason, it is equipped with a 520 ml dustbin, which is significantly bigger compared to 2-in-1 devices. The cleaning brush is standard, features combined bristles and silicone rows for the better tangle-free performance. However, there is no floating design anymore.
As usual, users can choose between Auto and Spot modes, but there is also Edge mode that increases side brushes' rotation and improves cleanliness along the edges of your floor.
Power varies depending on the mode chosen. Standard suction provides 600 Pa, while Max Power Suction doubles the robot's effort, thus reaching 1000-1200 Pa. The high pile may retain a significant part of the dirt, but low and medium carpets will be left completely clean after DEEBOT 500. So will the air, as the model applies three layers of High-Efficiency filtration.



This time, navigation is presented by anti-drop and anti-collision sensors only. The vacuum neatly avoids dangerous hitting and falling but cannot determine the floor type, look for extra polluted areas, etc. Besides, this navigation implies random movement with slight adaptive features.
Though the lack of Mapping takes unlimited virtual barriers and single room cleaning from us, it doesn't mean we have no smart control at all. The vacuum supports Wi-Fi and is compatible with the ECOVACS app, Alexa, and Google Assistant. Users can still control their robots from anywhere, set the schedule, change modes, get notifications, etc. Those who prefer more classic management methods can use a remote control included in the kit.
Run time also stayed unchanged. DEEBOT 500 lasts for almost 2 hours and automatically recharges itself. But please mind it doesn't have Recharge & Resume function.
We note excellent hair cleaning and high-quality air filtration with basic anti-allergen treatment among the model's advantages. Despite the lack of multi-surface floating brush construction, this DEEBOT stays suitable for hard floors, low and medium carpets.
Though we'd like to see more advanced navigation with cleaning path building, sensors will provide thorough floor coverage in small houses. In a word, DEEBOT 500 is a decent budget option for $250, which is capable of performing diverse cleaning tasks.
DEEBOT 711 became a step forward compared with the 500 model. This robot costs $50 more, but the total price of $300 stays within the budget niche frames. Instead, for this minor overpayment, you get an opportunity to improve the main drawback of the DEEBOT 500 – its navigation.
This model uses Smart Navi 2.0 technology, which is also based on laser performance and room scanning. The information collected allows for building a detailed map, but please pay attention that this Systematic Mapping supports one plan only.
The main difference of the Smart Navi 2.0 from the 3.0 generation is that its users can monitor the process in the app but cannot change and correct the robot's operation in real time. Also, you cannot zone the cleaning space, set definite rooms to be vacuumed, and draw Virtual Boundaries.


Smart Navi 2.0 is enough to cover up to 1100 square feet per cycle. It is a big territory where random navigation would be insufficient. Thanks to the improved Mapping and laser performance, the vacuum runs in neat and logical rows making S movements like humans do during manual cleaning.
Speaking about brush system and modes, we note their similarity to the ones used in the DEEBOT 500 device. Once again, we have two side brushes and a bristled roller with silicone blades for optimal scrubbing, loosening, and lifting performance. The main roller doesn't adjust its position to contact different surfaces but can be applied both on hard floors and carpets. Brush rotation, robot movement, and power depend on whether you choose Standard or Max Power suction, Auto, Spot, or Edge modes.
Other robot's features are familiar to us: 2 hours of operation with automatic recharging but without Recharge & Resume, High-Efficiency filtration attached to a 520 ml dustbin, and wide programming and control functions. The manufacturer also takes care of old-fashioned users and adds a manual remote control.
Though DEEBOT 711 has some limitations in cleaning surfaces (also not suitable for thick carpets), it will provide thorough vacuuming for decent money.
Despite the external simplicity, DEEBOT 601 is worth your attention. The model will be ideal for those who are looking for a simple, laconic robot vacuum with basic cleaning features. The 601 model lacks numerous high-tech functions presented in the latest ECOVACS products, which can be considered both as a drawback and an advantage depending on your requirements.
Cleaning characteristics claimed by the company meet modern standards. The robot uses the 3 stage system with two side brushes, one central tangle-free roller, and a suction port. Standard power is enough for hard floors, while Max mode doubles suction up to 800 Pa and is used for stubborn dirt, pet hair, and carpets. Set Auto, Spot, or Edge mode to fulfill certain cleaning scenarios.
The robot navigates thanks to numerous anti-collision and anti-drop sensors. However, this system rather protects the device and your furniture than contributes to the cleaning thoroughness. Smart Motion is that very addition that takes care of the latter moment. The robot activates its high-efficiency cleaning route plan on hard floors and starts running in systematic, back and forth cleaning paths. Thus, the possibility of dirt missing decreases significantly.



The primary functions list also includes High-Efficiency filtration, auto-charging with 2 hours of run time (though no Recharge & Resume are supported), and Wi-Fi connectivity. Users can run and program their devices via manual buttons on the case, a remote control, Alexa or Google voice assistants, or the ECOVACS app. The last option includes all main functions such as scheduling, mode setting, maintenance and alarm notifications, etc.
Though DEEBOT 601 performs dry cleaning only, the manufacturer also produced the 661 modification. It is identical to the examined vacuum in all characteristics except for mopping. DEEBOT 661 is a convertible device that allows you to replace a dustbin with a water tank and vice versa for wet and dry cleaning.
Certainly, owners of big houses with complex furnishing won't find this model useful. We also cannot recommend it for thick and medium carpets because of the mediocre suction and no brush height adjustment. Otherwise, the cleaner provides exquisite vacuuming and air treatment for a device under $300. Users also note its pet-friendly construction.
Detailed face to face comparison of the models showed that DEEBOT N79S was designed as an improved version of the 601 model. Engineers preferred to keep budget navigation, run time, and control functions but focused on power.
Suction is the main difference between the devices. DEEBOT N79S belongs to the newer series and offers higher power up to 1000 Pa. In combination with 3 stage brush system, Max mode makes it possible to apply cleaner on the medium pile. It will also face no problems when cleaning linoleum, laminate, tile, and other types of hard floors.
Once again, despite its simplicity, the vacuum doesn't bump here and there but uses logic Smart Motion paths to cover every inch of your floor. Numerous sensors contribute to movement accuracy.



Since the battery, filtration, and control have been already repeatedly discussed, let us briefly state that DEEBOT N79S runs for 2 hours, doesn't support Recharge & Resume, has a traditional High-Efficiency filter, and is compatible with all smart control appliances (i.e., a remote control, ECOVACS app, Alexa, and Google Assistant).
All in all, characteristics show this model doesn't yield to its rivals in the budget robot category and sometimes even outperforms them in power and air treatment efficiency. Convenient control, cleaning schedule, and brush system prove the vacuum will solve the most common cleaning tasks without much effort on your part.
According to the official website, DEEBOT N79S costs about $250. It will be even a more beneficial purchase than DEEBOT 601 if you need more attention to your carpets. We recommend this model to pet owners and people with small or medium-sized apartments with mainly hard floors.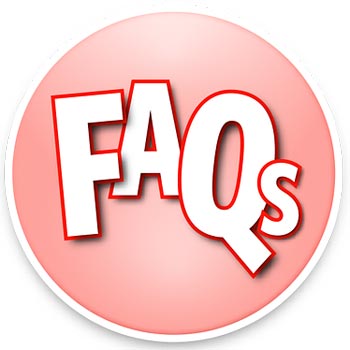 Conclusion
For all these years, ECOVACS has been doing its best to provide us with the widest range of robot models. You see that here you can find whatever you want from simple random hard floor vacuuming to the smartest fully loaded devices. There are excellent options for small apartments, multi-story houses, pet owners, bare hard floors, office cleaning – in one word, for all tasks you could only think of.
Besides, the comparison shows that even the best DEEBOTs (like the Ozmo T8 AIVI) cost less than other brand's vacuums of similar functionality.
Among the company's pluses, we liked one of the longest run time and most durable batteries, exquisite filtration, high precise navigation even in budget models. That's why almost all robots are suitable for big houses. Also, though mopping often turns out to be not efficient at all, DEEBOT users note that their vacuums do clean floors and not simply smear dirt.
At the same time, we cannot avoid some minuses. The list of common drawbacks typical for the brand includes small dustbins (though non-mopping models come with bigger containers) and mediocre suction. Only few devices can cope with thick carpets, and the average DEEBOT suction is lower than the average suction of Roombas or Roborocks. However, though they are not the most powerful, the cleaners are definitely ones of the quietest.