Deebot 500 vs Eufy 11s vs Eufy 30c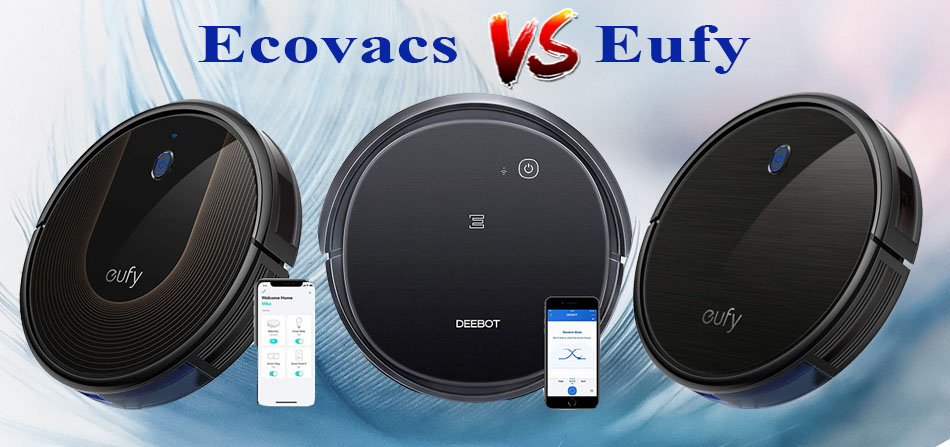 Today we`re going to analyze three robot vacuum cleaners manufactured by two well-known companies – Ecovacs and Anker.
Ecovacs is a Chinese manufacturer of household robots that sells robot vacuum cleaners all over the world. Its model Deebot 500 isn`t well known to the public but deserves attention.
Two other robots – Eufy 11s and Eufy 30c – are produced by another popular US-Chinese manufacturer Anker. The company, which is famous primarily for its cables and power banks, founded the Eufy brand and began to produce household robots, the first of which were the 11s and the 30c.

Automatically Docks and Recharges
Cleaning Modes
Auto, Edge, Spot, MAX mode
Auto, Edge, Spot, Single room
Auto, Edge, Spot, Single room
Automatically Docks and Recharges
Cleaning Modes
Auto, Edge, Spot, MAX mode
Automatically Docks and Recharges
Cleaning Modes
Auto, Edge, Spot, Single room
Automatically Docks and Recharges
Cleaning Modes
Auto, Edge, Spot, Single room
Read more about Deebot 500
The Deebot 500 smart assistant offers the users smart technologies, ease of operation, changeable modes (including Max Mode), a 3-stage cleaning system, and voice control through speakers. Let`s see all the features in detail.
This model looks like a small black circle. The vacuum cleaner provides dry cleaning of various types of floor coverings. To do this, it uses a standard set of tools: two side brushes, a central roller-brush with bristles, a suction port, a dust collector, and a HEPA filter.
Cleaning is carried out in three stages: collecting garbage on the sides with the help of side brushes, picking it up with the main V-shaped roller, and sending it into the dust collector using suction. The vacuum cleaner can hold up to 520 ml of garbage and clean the air keeping dangerous dust particles.
This robot can adjust its power depending on the flooring and type of pollution. There is standard cleaning mode for daily cleaning and Max Mode for extra-polluted spots and resistant dirt.
Deebot 500 has enough capabilities and powers for regular cleaning of medium-sized rooms up to
1290 sq. ft / 120 sq. m.
So this model is suitable
for owners of apartments and small private houses
with mostly hard floors and low-piled carpets. The vacuum cleaner also removes the
hair and pet
fur pretty well.
Pros
compact dimensions
HEPA filter
Max mode and other several modes
wide range of sensors
Smart Navi navigation system
powerful battery
mobile app and voice control
affordable price
Cons
average suction
small dustbin
no Dirt Detect function
The quiet, robust, reliable, and not very expensive robot vacuum cleaner Eufy 11s is one of the earliest Anker models. It carries out good dry cleaning, but you should not expect too much from this vacuum.
The vacuum cleaner is started with the button or with the remote control – there is no application for this purpose. If desired, the user can control the robot manually or program the schedule, indicating the time and days of work.
Like all modern robot vacuum cleaners, this model uses a three-stage cleaning. Side brushes collect debris along the edges, the central brush directs it to the suction hole, and dirt enters the dust collector, passing through the filter.
Eufy 11s uses chaotic movements. It moves back and forth around the room, turns around if it meets an obstacle, and then travels in a different direction. However, the built-in sensors help it drive along the walls, avoid collisions, and falls from a height.
Eufy 11s has severe problems with overcoming elevations and getting entangled in wires, and the cleaning keeps too much time. Besides, due to the chaotic navigation, it is suitable for work only in small dwellings. However, the considerable suction power and capacious battery provide quality cleaning of 1292 ft / 120 sq meters with any flooring.
Pros
compact dimensions
great suction
BoostIQ technology
A good collection of hair
in-built sensors
powerful battery
nice dustbin
quiet work
affordable price
Cons
weak filter
no app or voice control
no virtual walls
no Dirt Detect function
insufficient navigation
entangles in wires
If you looked at Eufy 30c, you might think that it looks familiar, and that`s because this model has a lot in common with Eufy 11s. However, manufacturers added some new technologies and functions that its predecessor didn`t have.
Eufy 30c has a Wi-Fi connection that allows you to start cleaning remotely and full integration with Google Assistant and Amazon Alexa, providing voice control.
This Eufy vacuum cleaner is similar to other models on the market with a rounded body and two rotating brushes. The three-stage cleaning system helps pull dust and other dirt out of hard-to-reach areas and catch it with 1500Pa suction. Thanks to its special brushes, Eufy 30c is suitable for short, medium-, and high-piled carpets, as well as hard floors.
The 30c has small dimensions, which means that it can slide under furniture with a height exceeding 73 mm. Two large wheels allow it to rise to 16 mm to overcome floor thresholds and other obstacles.
Pros
compact dimensions
capacious dustbin
high suction
BoostIQ technology
wide range of sensors
powerful battery
virtual walls
mobile app and voice control
affordable price
Cons
no Dirt Detect function
weak navigation
weak filter
Design, Size and Dimensions
Whatever people say about the appearance and its role, this factor is still essential for both customers and sellers.
First of all, a robot should have a developed design to provide cleaning in any place you need.
And secondly, it should look attractive to contribute to any interior.
All three robot vacuum cleaners have the same design. You`ll see classic, black, round-shaped devices made of high-quality materials (mostly plastic).
The dimensions of the vacuum cleaner are also essential since the maneuverability and the quality of cleaning depend on this.
Deebot 500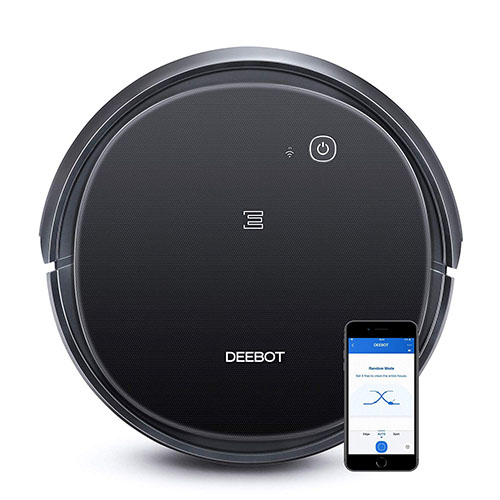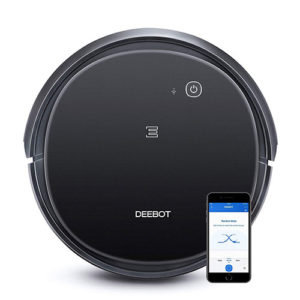 Deebot 500 has a width of 12.9 inches, and its height is equal to 3.1 inches. Speaking about the weight of the robots, we can note that the first model is the heaviest as it weighs 7.28 pounds.
Eufy 11s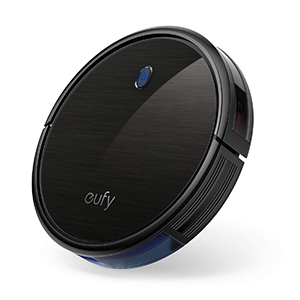 Eufy 11s measures 12.9×2.28 inches while . Weight 5.95 pounds.
Eufy 30c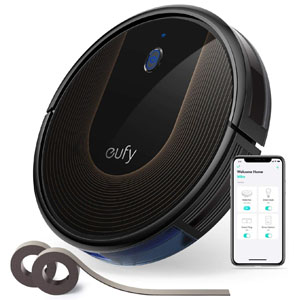 Eufy 30c has almost the same dimensions: 12.8×2.28 inches. Weight are much lighter 5.51pounds.
Navigation
Elaborate navigation system greatly influences the cleaning result.
So if you want your robot to fulfill its work quickly, qualitatively, and autonomously, you should know about its navigation beforehand.
Deebot 500
Deebot 500 robot cleaner uses a broad set of sensors. It`s protected from falls, bumps and breakages by smart anti-collision and anti-fall sensors.
The robot captures an obstacle, slows down, and carefully bypasses it. During cleaning on a stairwell or a terrace without fences, the robot "senses" the height differences and builds the cleaning path so that it does not fall.
The main navigation is carried out thanks to the Smart Navi room laser measurement system. The robot scans the rooms with a laser, builds a map, and then orientates on it.
Eufy 11s and Eufy 30c
Eufy 11s and Eufy 30c also use anti-collision and cliff sensors set in the bumper and underbelly, but, unfortunately, they don`t have any additional navigation systems.
Both robots can`t build maps or scan the rooms, so their way of movement may be called somewhat chaotic.
If you want to limit the cleaning area, you can use special magnetic boundary strips called virtual walls. This system is possible on the 30c device. On Deebot 500, it`s enough to open the application and draw lines on the map which the robot won`t cross. And Eufy 11s doesn`t support such technology.
Dirt Detection
Dirt detection is a function of recognition of the most polluted areas with further increasing of cleaning efforts. A robot vacuum cleaner equipped with such technology provides better vacuuming, so this factor is quite essential.
Unfortunately, all our models lack this function and cannot determine extra dirt and spots.
Filter System
Any modern robot vacuum cleaner should clean both the surface and air. The collected dirt is sucked into the dustbin, and the air goes through specialized filtering systems to provide maximum sterility.
Eufy 11s and Eufy 30c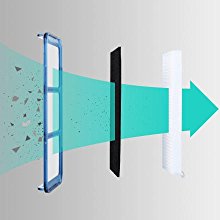 Eufy 11s and Eufy 30c use high-performance filters that keep large dust particles.
Deebot 500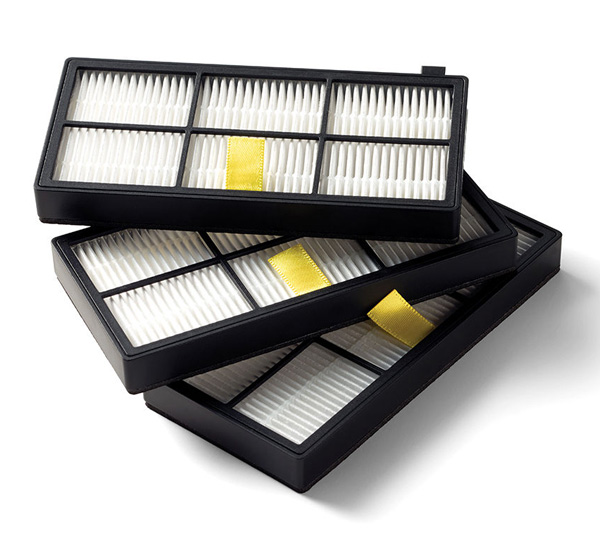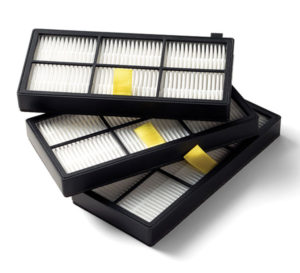 Deebot 500 is equipped with the innovative HEPA filter that performs more thorough filtration. This filter of the new generation catches 99% of dangerous elements and can be helpful even for allergy sufferers.
Connectivity
Deebot 500
Deebot 500 supports a special mobile app. By installing ECOVACS HOME on your phone, you get access to all the features of your vacuum cleaner. To set up communication and synchronization, you need a Wi-Fi network.
In the app, you can check what the robot is doing right now and manage its actions at any distance.
The robot also performs voice commands and is perfect for fans of the Smart Home ecosystem. It syncs with popular voice assistants (Alexa and Google Home).
Eufy 30c
Eufy 30c also can be run through the app and Wi-Fi connection. You can also accomplish all your cleaning needs with the help of voice control.
Eufy 11s
But if you have Eufy 11s, be ready that this model provides you only with manual management through mechanical buttons or a remote controller.
Suction Power
Deebot 500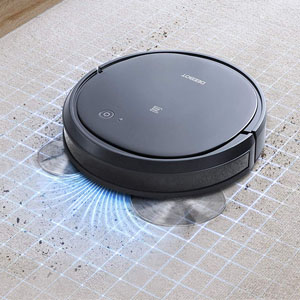 Deebot 500 robot can adjust its power depending on the flooring and type of pollution. The standard suction power is excellent for daily cleaning.
But if you need to carry out intensive cleaning, turn on "Max Mode," and the vacuum cleaner will double the suction power (up to 1000 Pa) to clean more resistant dirt.
Eufy 11s and Eufy 30c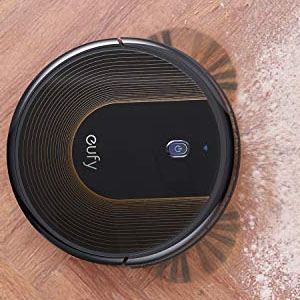 Both Eufy models propose higher suction. You`ll get almost a perfect result with their 1300 and 1500 pa suction for 11s and 30c, respectively.
Moreover, engineers equipped the Eufy models with BoostIQ technology that can distinguish carpets and increase suction on such floors.
Run Time
Deebot 500
Deebot 500 is equipped with a 2600 mAh lithium-ion battery, which provides 110 minutes of cleaning. Battery charge resumes from a special charging station in 240 minutes.
Eufy 11s and Eufy 30c
Eufy 11s and Eufy 30c have the same battery capacity of 2600 mAh. But their recharging takes 60 minutes more (you`ll have to wait for 300 minutes), and they can guarantee only 100 minutes of run time.
When the charge level comes to an end, the vacuum cleaners stop and return to the station. Thanks to the Recharge and Resume function, all the three robots continue their cleaning right from the spots they interrupted it before recharging.
Dustbin Indicator
Deebot 500
Deebot 500 vacuum cleaner can hold 520 ml of garbage and clean the air keeping dangerous dust particles. An in-built Full Bin Indicator informs you when the dustbin needs to be emptied.
Eufy 11s and Eufy 30c
Both Eufy 11s and Eufy 30c contain up to 600 ml, but they don`t have Full Bin Indicators, so you`ll have to monitor the condition of the containers by yourself.
Noise
Before purchasing a robot vacuum, you should find out the noise level of your candidate.
This characteristic is essential if you don`t want your robot to disturb you during cleaning. A robot should be quiet if the family has small children or like starting the vacuum at night.
Deebot 500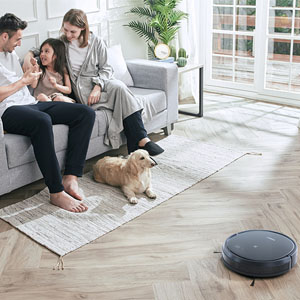 Deebot produces 65.6 decibels, which is a nice noise level. It`s a standard level for most robots that helps it do its work imperceptibly.
Eufy 11s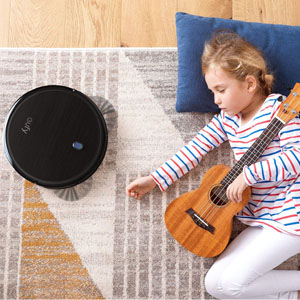 Eufy 11s is more silent as it has 55 decibels. Such noise level makes it the most silent model of our review.
Eufy 30c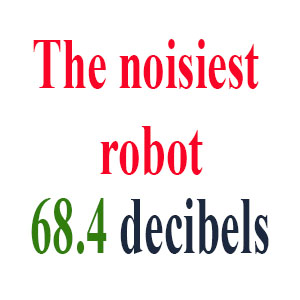 Eufy 30c becomes the noisiest robot with its 68.4 decibels. So we don`t advise you to run it in cases you need quiet in the house.
Accessories
Accessories are replaceable elements and additional devices that come with a robot vacuum cleaner when purchased.
If the manufacturer provides many extra parts, the purchase of the robot, as well as its subsequent operation, becomes more profitable for you.
Therefore, we advise you to pay attention to information about the entire contents of the box.
Deebot 500
Deebot 500 set includes:

one charging dock,
four dual-length side brushes,
two replaceable high-efficiency air filters,
one remote controller,
one cleaning tool to service brushes
other parts of the robot after cleaning.
Eufy 11s
Eufy 11s comes with:

a dock station,
one remote controller,
one set of high-performance filters,
four side brushes,
one cleaning tool,
five cable ties.
Eufy 30c
Eufy 30c has:

one charging dock,
four side brushes,
one remote controller,
13.2 ft boundary strips,
an additional set of high-performance filters,
five cable ties,
one cleaning tool,
a 12-month warranty.
Tests on different types of floors
Numerous tests and user reviews allow us to conclude that all three robots do an excellent job on both hard and carpet floors.
Deebot 500
So the Deebot 500 model is suitable for owners of apartments and small private houses with mostly hard floors and low-piled carpets.
The vacuum cleaner also removes the hair and pet fur pretty well. But if you have a lot of thick carpets, please mind that Deebot won`t vacuum them ideally.
Eufy 11s and Eufy 30c
Eufy 11s and Eufy 30c are similar in the majority of characteristics, so they are equally good on hard floors like laminate, tile, parquet, etc. and on any carpets including high-piled ones.
Such diversity is possible thanks to their great suction and BoostIQ technology.
Frequently Asked Questions
Does Eufy Robovac 30C robot vacuum cleaner use virtual walls?
Yes, unlike its brother Eufy 11S, the 30C model comes with 13ft magnetic boundary strips. All you need is to put the strip like a border, and your vac will avoid approaching it automatically.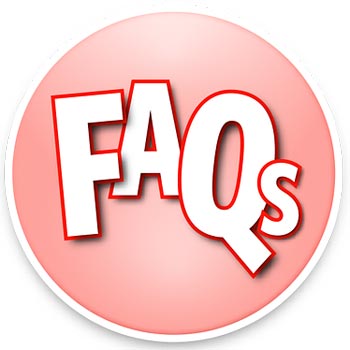 Will Eufy 11S ans 30C robots learn my house?
Robovac 11S and 30C robots use simple sensor-based navigation. Thus, none of the models can remember rooms and provide you with mapping.
Which Eufy Robovac cleaner is better for carpets?
Robovac 11s and 30C vacuums are two nice models that deal with carpets and rugs. Both bots have Boost IQ functions, thanks to which they can determine the pile from hard floors and increase suction. The first Eufy features 1300 PA, while the second device offers 1500 Pa.
Ecovacs vs Eufy Robovac: which brand is more affordable?
Both brands belong to the category of budget manufacturers. Unlike Roomba or Roborock, they produce very affordable robot vacuums about $200-$300 per item. Thus, excellent Ecovacs Deebot 500 robot can be purchased for $159. If you prefer Eufy, try their 11S and 30C models for $146 and $170, respectively.
Conclusion
In conclusion, we`d like to say that all three robots take the same price and technological level, despite some differences. Therefore, an unassuming buyer can safely choose any model and be sure of the result.
Eufy 11s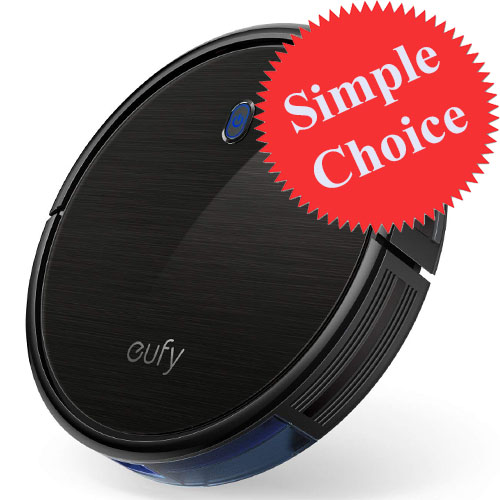 It`s evident that Eufy 11s is the simplest robot since it does not have many of the functions that are presented in its competitors. For example, it does not support the app, voice control, and virtual walls.
However, its high power and performance make it a worthy representative of robot vacuum cleaners. Even if it does not give the user great freedom of control, this robot performs its work efficiently.
Deebot 500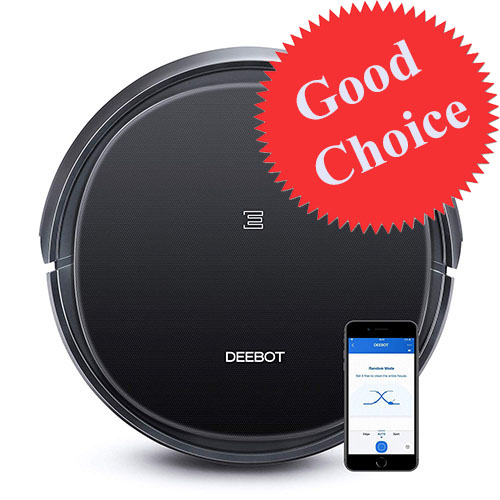 Deebot 500 can be called a good average. It supports all additional functions, has sufficient suction and battery life. It`s also worth noting that of all three models, only this robot has more complex navigation, and therefore can provide a more thorough cleaning.
Eufy 30c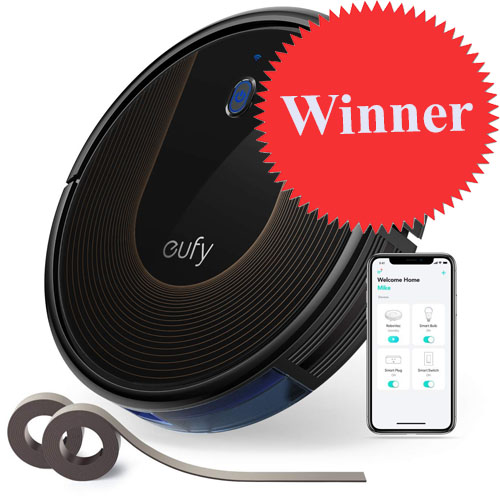 Eufy 30c became our winner thanks to the combination of power and innovations.
This robot has a considerable suction power like in the 11s and an innovative control system like in Deebot 500.
Therefore, it becomes the best option. However, remember that it`s still noisy