Deebot OZMO 930 vs Roborock S5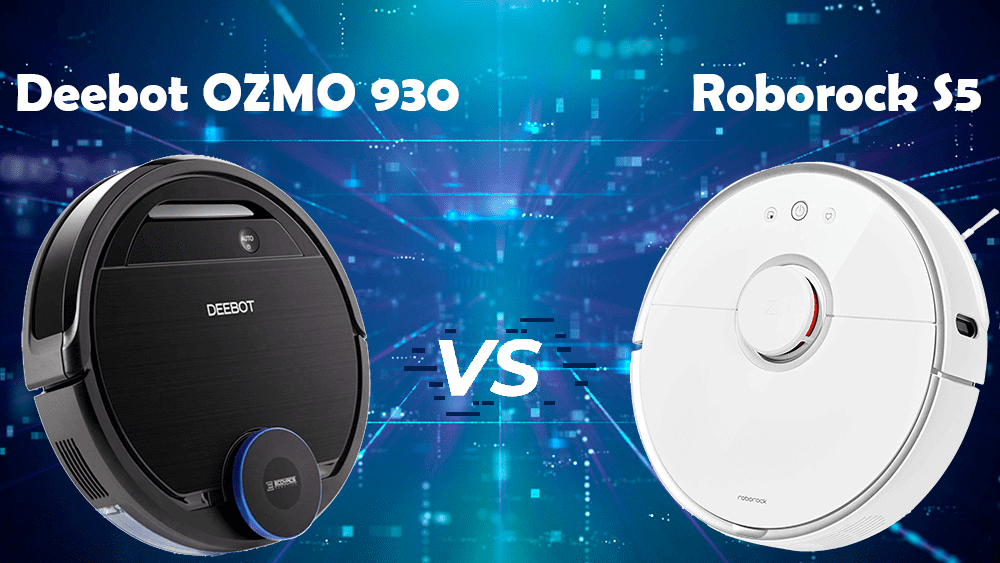 In today's article, we are going to have a look at two top robot vacuum cleaners for dry and wet cleaning manufactured by leading robotics companies ECOVACS and Xiaomi Roborock. Our models are called Deebot OZMO and Roborock. Robots occupy the same average price niche, and despite some differences, have much in common.
Deebot OZMO 930 is a robot vacuum cleaner designed for dry and wet cleaning of residential and office premises with an area of up to 1600 sq. ft/150 sq. m. The model stands out by the Smart Navi 3.0 intelligent navigation system, mopping, and the ability to recognize the type of surface being cleaned. The robot works with maximum efficiency, solving many problems on any floor type.
For dry cleaning, a three-stage system is used in which all brushes are involved. Built-in sensors inform about a change in surface type. By processing the signals of the same sensors, the robot can automatically switch to the floor mopping mode to ensure safe and deep cleaning.
Deebot can also scan and map the entire floor. Then it automatically creates an efficient cleaning route that matches the conditions of your home. All the movements are preplanned to avoid dirt missing or disorientation.
Using the application, users can control cleaning routes, as well as use many other functions, while being anywhere and just working with the touch screen.
This model is quite versatile and suitable for working with carpets, pet hair, or hard floors of any degree of pollution.
Deebot OZMO 930 pros
dry and wet cleaning
great suction
several cleaning modes
detect the floor type
HEPA filter
Smart Navi 3.0 navigation
mapping
mobile app and voice control
Deebot OZMO 930 cons:
small bins
difficulties with elevation overcoming
Roborock S5 is perfect for cleaning medium and large rooms with an area of up to 2690 sq. ft/250 sq. m. The suction power of 2000 Pa and a 5200 mAh lithium-ion battery are enough for combined vacuuming and wet cleaning with minimum human supervision.
The set includes pads made of microfiber material and a water tank, which are used during mopping. The design of the brushes for vacuuming prevents hair or threads winding, so the robot can easily cope with this type of pollution. Several modes and Carpet Boost contributes to the result. The brushes and dustbin feature easy-clean construction.
Thanks to the LDS laser, the device completely covers the entire room and compiles a map of the operating trajectory. It clearly defines the starting point and the endpoint of work. Roborock S5 has two basic automatic motion algorithms: along walls and in straight lines.
You can start the device by pressing the button on the top of the case or remotely using a special Xiaomi Smart Home app. There is also a voice control function, thanks to which the Roborock understands the basic commands (the model works in many languages).
Roborock S5 930 pros
dry and wet cleaning
several modes
high suction
adaptation to any surface
HEPA filter
accurate navigation
mapping system
mobile app and voice control
Roborock S5 cons:
small dustbin and water tank
laser station may disturb cleaning under the low furniture
Detailed Face to Face Comparison
Design, Size, and Dimensions
Deebot OZMO 93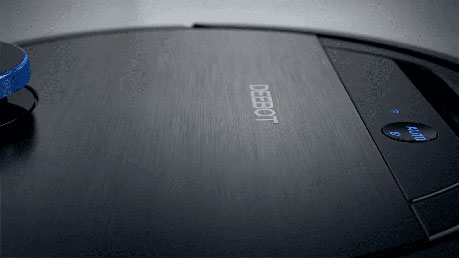 The body of the Deebot OZMO 930 robot vacuum cleaner is round. It's made of durable black plastic and is very resistant to scratches and damage. The model measures 13.9×3.4 inches.
Roborock S5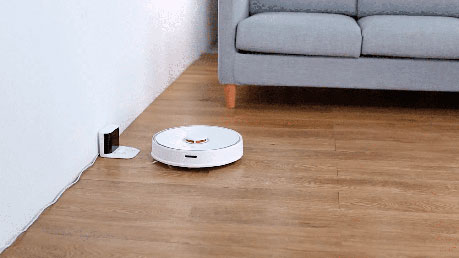 Roborock S5 is slightly narrower, but higher than its competitor. It measures 13.7×3.7 inches. Like all Xiaomi vacuums, it has a round plastic shape.
Speaking of similarities, we should highlight the same weight of the robots – 7 pounds. Besides, it turns out that both bots use laser navigation. Laser scanners are located on the front panels, have the form of a puck, and protrude up from the bodies. These laser stations should be noted as they may prevent vacuums from reaching areas under low furniture. All other dimensions are perfect for free maneuverability.
Navigation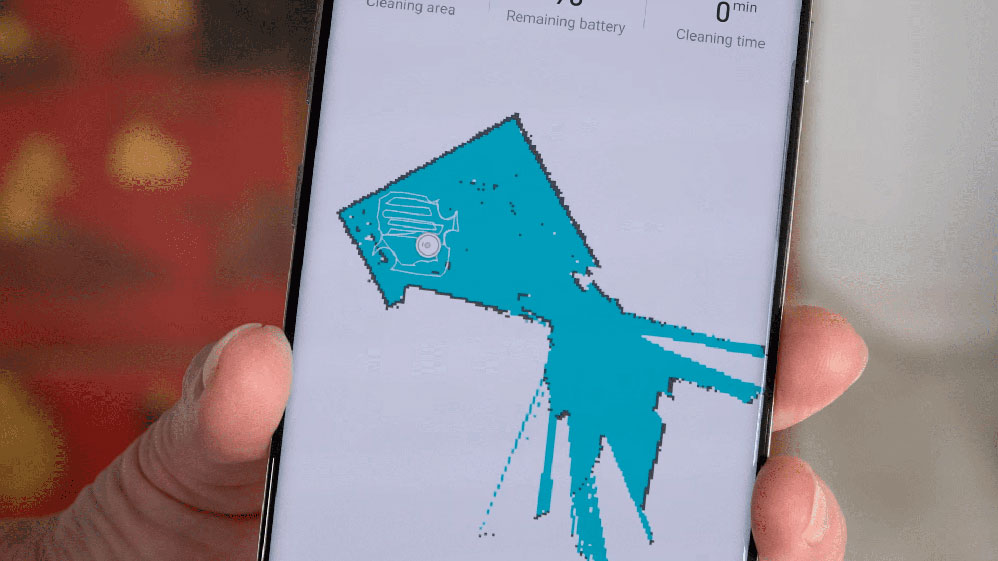 Deebot uses the Smart Navi 3.0 laser system. In other words, it scans rooms and forms a map of the entire floor. When you first turn on the robot, it draws up a visual map of the house. This visual map can subsequently be used to set cleaning tasks, track the current position, the course of cleaning, and much more. After scanning and mapping, the OZMO 930 automatically forms the most efficient cleaning route and starts sequential operation. This robot allows you to set virtual boundaries that block the access of the vacuum cleaner to certain areas. Also, the model is equipped with a priority cleaning mode for specific areas. In this mode, you can clean certain areas, for example, especially important or especially polluted areas of the house as regular as you need.
To perform its functions properly, Roborock S5 uses a group of sensors to determine the state of the systems and help it navigate in space. This model has pressure, collision, anti-drop, distance sensors, and some others. However, the main navigation device is the LDS laser (infrared laser range finder) that scans the room and builds a virtual map based on the received data. The system helps the robot quickly clean up, both throughout the apartment and in a specific area. Roborock S5 also has magnetic tape to set virtual barriers. Or you may set restrictive areas in the app.
Dirt Detection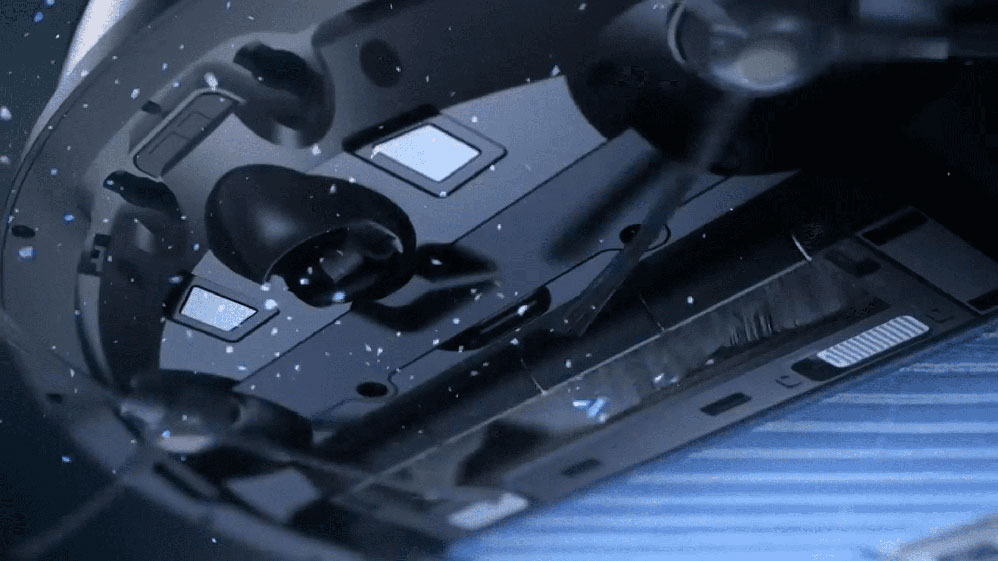 Deebot OZMO, like the Roborock, doesn't have Dirt Detect function. However, it's worth noting that both models are equipped with Carpet Boost technology. It means that although they are not able to recognize the type and degree of contamination of any surface, the change of the hard floor to the carpet won't go unnoticed by the devices. When working on carpets, robots change the operating mode to the most suitable for conditions, providing deep vacuuming. During mopping, bots process all areas except carpets.
Filter System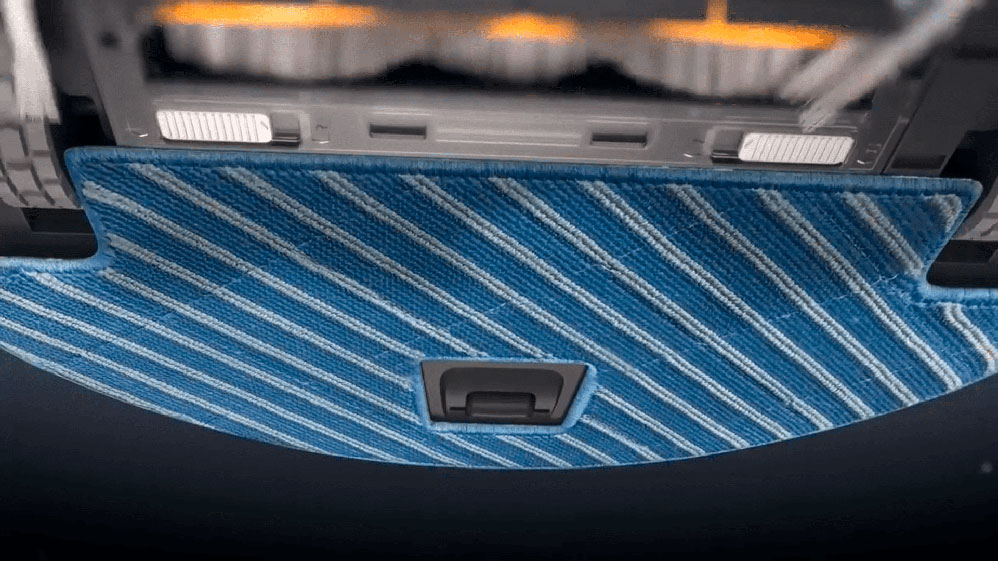 Both models apply HEPA filters. They carry out fine cleaning thanks to a special material. Its fibers are interlaced in a special order to capture particles, pollutants, and pathogens from the air. The properties of the material, its thickness, and pore size make the filters so effective that they retain 99% of the dirt from the air.
Connectivity
Deebot OZMO 93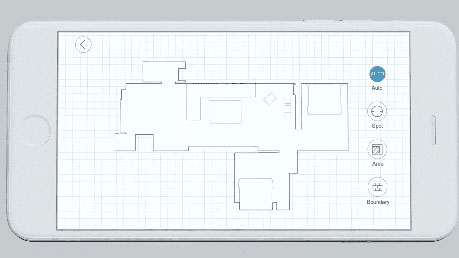 Management over all the functions of Deebot 930 is literally in your hands. Thanks to the ECOVACS mobile application, you can make a cleaning schedule, set the modes, monitor the progress of the cleaning, and use all the amenities of household automation without much effort. All control is carried out through the app and the Internet, as well as through voice assistants. Thus, you can control the robot at any time and from anywhere.
Roborock S5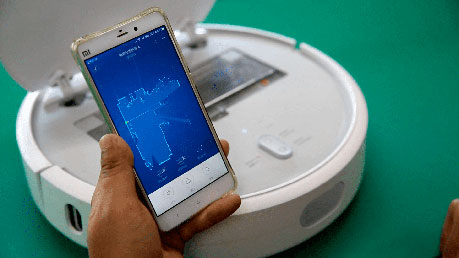 Roborock S5 also supports remote control through the Mi Home app. This application is common for all manufacturer's devices so that the user may connect and synchronize them into a whole Smart Home system. The app displays a map of the premises, cleaning schedule, location of the robot, etc. If your hands are full, then it's possible to give the bot voice commands through Google or Amazon smart speakers.
Suction Power
Deebot OZMO 93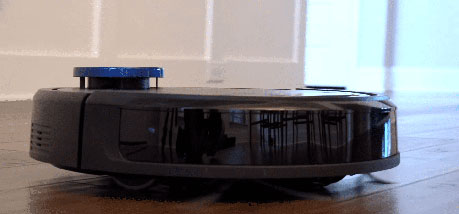 The OZMO 930 has several modes of operation, depending on which the suction power changes. There is Auto mode when the vacuum cleaner goes around the entire available cleaning area, Spot cleaning of a particular most contaminated area, and Perimeter cleaning to sweep corners and baseboards. Suction in these modes is 1000 Pa. The vacuum also provides Turbo mode and Carpet Boost, which give an increase in the suction power on the carpets. In this case, a maximum suction of 1200 Pa is achieved.
Roborock S5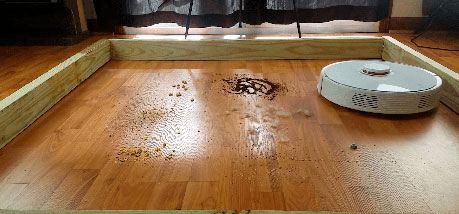 Roborock S5 is almost twice more powerful as it can give up to 2000 Pa suction. It also depends on the chosen mode. Thus the quiet mode has only 400 Pa suction. Turbo mode, along with the Carpet Boost technology, is the greatest for dealing with carpets and hair.
And as both models can perform mopping, they also have a wet cleaning mode.
Run Time
Like all robotic vacuums, our models are charged independently from charging stations. Both robots have a Recharge and Resume function, that is, when fully discharged, they go to the station, full their batteries, and continue cleaning precisely from the place where they interrupted before.
Deebot OZMO 93
Deebot OZMO 930 is equipped with a 3200 mAh battery, which lasts for 110 minutes. The vacuum cleaner fully charges in 240 minutes.
Roborock S5
Roborock S5 recharging takes the same 240 minutes, but its 5200 mAh Li-Ion battery provides longer run time. Depending on the mode, it works from 150 to 180 minutes.
One should also mind that wet cleaning consumes more energy in comparison with vacuuming. So the battery runs out approximately three times faster. We have 40 and 50 minutes of mopping, respectively.
Dustbin Indicator
The compared Deebot and Roborock vacuums don't use the Full Bin Indicator, and, therefore, don't notify users about filled dust collectors. You'll have to control the level of collected dirt yourselves. And considering that the volumes of the OZMO and Roborock dustbins are 470 ml and 480 ml, you'll have to do this after each or at least after every second cleaning.
Noise
Both models have the same noise level of 65 decibels. They cannot be called either the quietest or unbearably loud. In general, this level is comfortable enough for one not to notice a working cleaner during the day. You can also turn it on at night in other rooms of your house, but it will be rather hard to sleep with a working vacuum in the same room. However, for lovers of complete silence, the engineers have provided a Quiet cleaning mode, in which the vacuum cleaners operate as silently as possible.
Accessories
Manufacturers supply us with fairly wide sets of optional accessories.
Deebot OZMO 93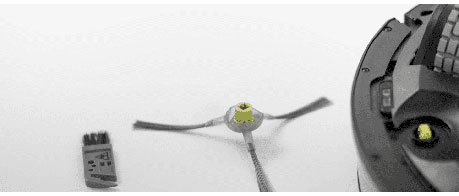 Thus, Deebot OZMO 930 comes with a charging dock, an adapter, one main brush, two side brushes, one extra filter, a water tank, a mop attachment, and a worry-free 12-month warranty.
Roborock S5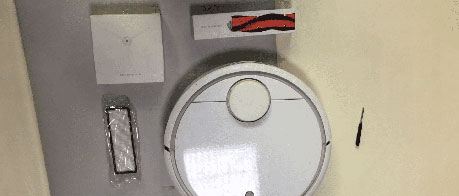 Roborock S5 set includes one charging base, an adapter, one magnetic stripe, a water tank, a mopping pad, and a 12-month warranty.
Tests on different types of floors


Tests showed that both models cope with heavy and large debris as well with small and tenacious pollution. The OZMO 930 and Roborock S5 can be used in the kitchen to remove spilled rice or cereals, in the corridor to vacuum sand from the street, or in the living room to collect hair. Vacuum cleaners keep about 95% of the garbage after the first pass.
Thanks to the excellent running gear, robots easily overcome the sills and pass from hard floors to the carpets. At the same time, they can independently increase suction for faster and more thorough cleaning of pile coatings.
As for wet cleaning, here, you will have to take more participation. Robots do well on empty and flat surfaces. Cloths collect light debris, such as dust and hair. But if you have a carpet somewhere, you will have to take it out or put a magnetic tape to limit the cleaning area. Cleaners fail to circumvent such obstacles, and fiber won't help you there but will act more like an anchor for your vacuum cleaner.
Frequently Asked Questions
Can Ozmo 930 and Roborock S5 vacuum and mop simultaneously?
All 2-in-1 robots, including Deebot Ozmo 930 and Roborock S5, cannot perform dry and wet cleaning at the same time. You will have to replace dustbins to water tanks, install mop pads, and set cleaning mode.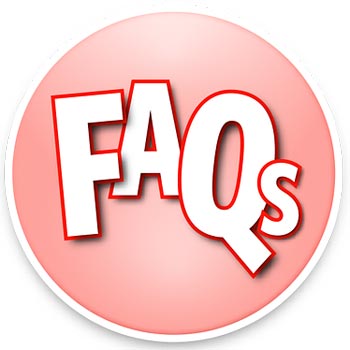 Can I control the level of water dripping on Deebot Ozmo 930 and Roborock S5 vacuums?
Deebot Ozmo 930 allows for controlling water level through the app. Roborock S5 doesn`t have the electric water control.
Deebot Ozmo 930 vs Roborock S5: which robot is better for carpets?
Face to face comparison shows that Roborock S5 cleaner better suits carpets than its Deebot rival. While both robots offer Carpet Boosting, the same V-shaped rollers, and similar dustbins (450 ml and 480 ml, respectively), Ozmo 930 has the maximum of 1000-1200Pa suction. Roborock S5 can reach 2000 Pa, which is perfect even for thick carpets.
Are Deebot Ozmo 930 and Roborock S5 suitable for multi-story houses?
Both models use excellent Smart Mapping navigation. However, they don`t have multi-floor mapping, run time and navigation of Roborock S5 as well as Deebot Ozmo 930 make them suitable for multi-story houses.
Can robot vacuum cleaners be used without WiFi and app?
WiFi is considered to be only a supportive feature. All robots can operate without apps and voice assistants. You can use physical buttons on your vac`s case or remote controls if the kit includes one. However, it`s worth noting that app control provides us with much wider functions.
Conclusion
In conclusion, we'd like to note that our robots are definitely worth their money. The quality of materials, assembly, technological methods – all these constituents are at the level of market leaders that have been producing such equipment for more than a dozen years.
Among the advantages of the models, we highlight excellent laser-based navigation, an accurate mapping of the rooms, and wet cleaning. Vacuum cleaners can really be used to maintain cleanliness in homes up to 150-250 sq. m.
Among the shortcomings, one can distinguish the absence of the Dirt Detection and Full Bin Indicator, but this is not so crucial for cleaning.
If you choose between two robots, Roborock S5 can offer you better characteristics. With similar functions, it has more powerful suction and battery, which allow it to cover the surface with greater footage. Still, Deebot OZMO 930 stays a worthy purchase, too.