Dyson V10 vs V11- Which Vacuum is the Best?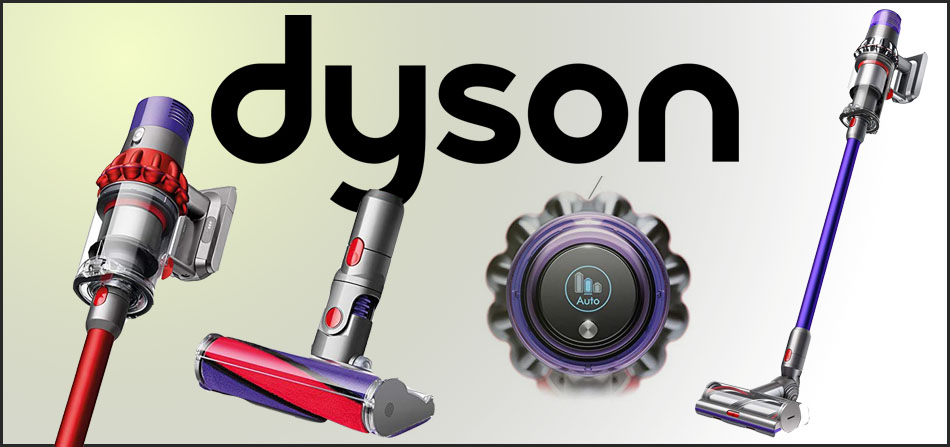 With so many unique stick vacuums on the market, we couldn't be more excited to create a side-by-side comparison of the Dyson V10 and V11.
Both of these vacuums feature impressive technologies and innovative designs. Still, after taking a close look at them, we were able to identify a clear winner.

Clean Mode
suction mode 1, suction mode 2, Max suction mode
suction mode 1, suction mode 2, Max suction mode
Torque Drive multi-surface cleaning head
1. Dyson V10 Lightweight Cordless Stick Vacuum Cleaner
Not long ago, Dyson released the Cyclone V10. Today, there are two versions of this vacuum, including the V10 Absolute and the V10 Motor.
The V10 is one of the most budget-friendly Dyson stick vacuums on the market. Nevertheless, at just under $500, it's far pricier than common corded canister vacuums.
The V10 is a bag-free beast with a dust-busting HEPA filter, a rechargeable nickel-cobalt-aluminum battery, and a dynamic cyclone technology.
It's superior technologies ensure that it is worth every penny of its retail value. Still, we wanted to test it first hand before coming to any conclusions.
Advantages
In the world of vacuums, the cutting-edge design of the Dyson V10 deserves plenty of accolades.
It's a slender, wireless device with the ability to clean nearly any surface. Despite its sleek, modern design, it can uproot everything from pet hair to pebbles.
A powerful V10 digital motor powers the V10. Meanwhile, a seven-cell nickel-cobalt-aluminum battery provides the power. The battery, which charges in approximately 3.5 hours, offers up to 60 minutes of battery life. While the battery life drops to 35 minutes with the Torque Drive cleaning head, the V10 is still one of the longest-lasting cordless vacuums on the market.
The V10 utilizes 14 concentric array cyclones to pull a massive amount of air through its proprietary suction system. Its whole-system filter captures nearly every household particle. According to the manufacturer, the vacuum traps up to 99.97% of small particles. In doing so, it expels fresh, allergen-free air.
The V10 weighs 5.9 pounds with an empty dirt cup. since the dirt cup only holds 0.2-gallons of debris, a full cup doesn't alter the weight of this vacuum. The vacuum's body is long and thin. As such, it is very easy to lift and maneuver.
With that said, the V10 Absolute and V10 Motorhead have quite a few differences.

For one, the Absolute comes with eight tools and accessories, including the Torque Drive cleaning head, soft roller cleaning head, mini motorized tool, mini soft dusting brush, combination tool, crevice tool, docking station, and charger.
Meanwhile, the Motorhead comes with only five tools and accessories, including a Direct Drive cleaning head, combination tool, crevice tool, docking station, and charger.
One of the V10's most favorable elements is its ergonomic soft-grip handle. The trigger-shaped bar is large and soft to the touch. As such, it is easily lifted and maneuvered.
The hygienic point-and-shoot release enables users to empty the dirt cup without coming in contact with any of the grime that is inside it. Meanwhile, the drop-in docking station offers a convenient way for users to store and charge their V10.
Another unique function of the V10 is its handheld mode. The long wand separates from the vacuum's body in a single click. After which, the handheld base can be used to clean hard-to-reach and remote spaces, including vehicles and stairways.
Disadvantages
The V10 is an advanced cordless vacuum with limited battery life. The V10 lasts 60 minutes in Eco mode and 35 minutes in Turbo mode. It also lacks a dynamic battery life display.
The display consists of three light-up indicators. These let users know if the vacuum has all, half, or less than half of its battery life remaining.
Adding to this vacuum's inconveniences is its lengthy charging time. It takes several hours for the battery to charge.
Pros
0.77-liter bin
Motorized cleaning tool attachment
Dusting tool attachment
HEPA filter
Lightweight and slender
Rechargeable seven-cell, nickel-cobalt-aluminum battery
Up to 60 minutes of power per charge
35 minutes of power with Torque Drive
Free tools when you register your device with the manufacturer
30-day money-back guarantee
Docking station and other accessories sold separately
Woven nylon cleaning head
Anti-static carbon fiber for hardwood floors
Cons
Lengthy charge time
High price
Limited battery life
2. Dyson V11 Cordless Vacuum Cleaner
Dyson has released two different V11 vacuums, including the Dyson V11 Animal and the Dyson V11 Torque Drive.
The Animal is the budget version of this stick vacuum. Its retail value is around $600.
Meanwhile, the pricier Torque Drive sells for about $100 more.
Both of these vacuums offer similar technologies and suction. You can learn more about them in the section below.
Advantages
A proprietary Dyson V11 digital motor powers the Dyson V11. A seven-cell nickel-cobalt-aluminum battery offers a constantly renewable source of energy. While it takes roughly 4.5 hours to charge the V11, the vacuum is capable of sustaining up to an hour of consistent, fade-free suction.
Keep in mind that battery life varies depending on the power settings, floor types, and attachments.
Fourteen concentric cyclones create enough suction to turn the vacuum's high-torque copper cleaning head. All of the air runs through an advanced whole-machine filtration system. This system optimizes the quality of the air in your home.
The V11 filter traps 99.97% of particles. As such, it dramatically reduces the amount of dust and allergens in a home.
Despite the vacuum's slender body, it is rather heavy. It weighs 6.68 pounds without anything in its dirt cup. As such, the vacuum can be lifted and tilted at nearly any angle. In fact, it's more ergonomic than most corded vacuums.
With all that said, the V11 still offers plenty of bin capacity. It has a 0.2-gallon bin. The bin does not require liners or bags. As such, there are no ongoing costs to run the vacuum. Cleaning the filter and emptying the dirt cup will do.
Unlike traditional vacuums, the V11 is rather quiet. While it produces a slight purr, it is engineered to dampen most motor vibrations and noise. It's also more ergonomic than most corded vacuums.
We also love the V11's ergonomic trigger grip. It enables one-handed cleaning sessions. It comes in a stylish colorway that blends well with most modern interiors. While it is small enough to stow it away in a closet, this vacuum won't become an eyesore when left out in the open. A docking station comes in the manufacturer's package.
While the Dyson V11 Torque Drive and Animal are a lot alike, the Torque offers a few extra perks. For one, this version of the V11 features an LCD screen. The screen enables to view the battery life. Still, the settings, which include Eco, Auto, and Boost, are the same on both apparatuses.
The Dyson Animal comes with both motorized and manual tools. It also comes with a docking station and charger. The High Torque includes an addition dusting brush.
The V11 is a premium performer from start to finish. The point and shoot dust bin make it easy to dispose of dust and debris. Meanwhile, the extra suction and powerful filter ensure quality cleanups with every use.
Disadvantages
While we aren't in denial of the V11 technological advancements, there are few disadvantages we can't ignore.

For one, this vacuum offers just an hour of run time on the lowest setting.
What's more, it takes 4.5 hours to charge the V11's battery.
On top of that, this vacuum is very pricey. While we're more than willing to pay for the best technology, we consider this to be the Rolls Royce of cordless vacuum cleaners.
Pros
Two-year manufacturer's warranty
90-day money-back guarantee
Sealed filtration system traps over 99% of particles
Minimal noise
Up to 60 minutes of run time on certain settings
14 concentric cyclones for premium suction
0.2-gallon bin
Long and slender for vacuuming hard-to-reach places
Torque Drive features LCD screen with run time countdown
Eco, Auto, and Boost settings
8 or 9 cleaning accessories included (depending on the model)
Power level does not falter
seven-cell nickel-cobalt-aluminum battery
Cons
4.5 hour charge time
At 6.68 pounds it is rather heavy
Pricey
How They Compare
Now that you know a bit about the V10 and the V11, you're probably dying to know how they compare. Below, we provide a detailed breakdown of the differences between these two stick vacuums. At the end of each section, we offer a winner of the roundup.
Detailed Face to Face Comparison
Design
At first glance, it's hard to notice any differences between the V10 and V11. They are both super slender, symmetrical, and modern. Both versions boast a cylindrical wand that attaches a removable cleaning head to a bin, motor, and handle. Since the vacuums are both well-balanced and cordless, they maneuver easily in otherwise hard-to-reach areas.
Despite their similar appearances, there are a few design differences between the V10 and V11.
For one, the V10 foundation separates from its base. What's more, the V10 comes in blue, black, and red colorways. Whereas, the V11 comes in exclusive copper or blue/black colorways.
The V11's LCD screen also sets it apart. An LCD screen makes the V11 look more modern. However, we're not sure that this accessory is worth an additional $200. After all, the V10's advanced mobility is a more satisfying convenience. As such, we're confident that the V10 trumps the V11 in terms of design.
Size and Dimensions
As we mentioned before, both the V10 and the V11 are similar in style.

Still, one is noticeably lighter than the other. The lighter V10 weighs in at 5.9 pounds. The heavyweight in this roundup is the V11 weighs 6.68 pounds.
The V11 has a noticeably larger body than the V10. Both vacuums also have the equivalent bin sizes. With a 0.2-gallon capacity, the dirt cup is capable of holding an entire room's worth of debris.
Cleaning Parameters and Vacuum Technologies
Both the V10 and V11 utilize 14 concentric array cyclones to eradicate dirt and grime. Both machines also boast advanced whole-machine filtration systems. As such, they offer equal levels of air purification.
The basic version of the V10 includes three cleaning attachments. One of these attachments is the Direct Drive cleaning head, which is perfect for removing ground-in debris from carpets. Meanwhile, the combination tool features a brush and a wide nozzle. These elements remove dirt from a variety of hard and soft surfaces. The crevice tool is ideal for cleaning edges and other narrow spaces.
The addition of an LCD screen makes the V11 look more modern. However, we're not sure that this accessory is worth an additional $200. The V10's advanced mobility is a more satisfying convenience. We're confident that the V10 trumps the V11 in terms of design.
On the other hand, the budget version of the V11 offers two dynamic cleaning heads. One of these is a high-torque cleaning head with a Dynamic Load Sensor. It also features a Stubborn Dirt Brush for hard surfaces. On the other hand, the Torque Drive includes one additional accessory. Its mini soft dusting brush boasts nylon bristles for lifting stubborn dirt off of delicate surfaces.
Both of the Dyson vacuums feature bendable bases with swiveling cleaning heads. As such, they're great for cleaning low-lying furniture, car seats, and other hard-to-reach areas. Some cleaning heads offer more maneuverability than others.
While the V10 and V11 boast identical vacuuming technologies, the V11 features more dynamic cleaning tools and accessories. Thanks to the addition of a wand storage clip, it even offers more dynamic storage. As such, it's the clear winner in terms of cleaning parameters and vacuuming technologies.
Cleaning Qualities on Different Surfaces
Both the V10 and V11 are well suited for hard floors and carpets. They also both include cleaning accessories that make it possible to clean stairs, corners, and crevices.
Premium versions of the V10 or the V11 are available. Both premium versions come with a collection of extra cleaning heads. The premium heads are perfect for cleaning both delicate spots and ground-in dirt.
During our spot tests, we found that the V11 was capable of picking up a more dynamic assortment of debris. While the V10 struggled to pick up small substances, the V11 had no difficulty. The V11 was better at cleaning different surfaces. As such, it is the stronger performer when it came to cleaning different surfaces.
Both the V10 and the V11 were capable of removing different degrees of messes. While the V10 had a bit of an advantage on delicate surfaces, neither vacuum struggled with ground-in dirt.
Usability
We were pleasantly surprised by the usability of both the V10 and the V11. Both vacuums were easy to dock and charge. They both also feature easy to attach accessories. As such, Dyson owners spend less time removing and replacing cleaning heads.
Both vacuums feature smart trigger technologies that help them optimize their power usage. Both of them also boast 60-minute run times. With plenty of cordless sucking power, you can use both the V10 and the V11 to clean an entire home in one swoop.
Since the V10 has a slightly shorter charge time, it stood out in terms of usability. It takes the V10 3.5 hours to charge.
On the other hand, it takes the V11 around 4.5 hours to charge.
Another key difference is the V10's ability to become a handheld vacuum.
With that said, the Dyson V10 is our winner in terms of usability.
Maintenance and Dust Cup
There are no differences between the V10 and V11 dirt cups. Both vacuums have a 0.2-gallon debris capacity. What's more, you can empty both of them without touching any of the debris.
Neither the Dyson V10 nor the V11 feature upkeep fees. Users are merely responsible for cleaning the HEPA filter.
It is worth noting that Dyson's HEPA filters boast a lifetime guarantee. To keep them in good repair, you must run them under water and allow them to air dry. Users only need to do this once a month.
Pricing
While the V10 and V11 are a lot alike, there are a few things that set them apart.
Currently, both versions of the V10 sell for $499. The Dyson Animal costs $599, while the Torque Drive costs $699. With that said, both of these vacuums are far pricier than run-of-the-mill canister vacuums.
As such, the V10's lower price puts it at the top of our list.
Frequently Asked Questions
Which Dyson stick vacuum is the best for pet hair?
Both Dyson V10 and V11 Animal models will provide you with excellent pet hair cleaning. They all feature specialized mini motorized, combination, crevice tools, HEPA filtration, and exquisite suction. However, Dyson V11 model can offer you slightly improved power (185AW vs 140AW), that`s why it may be worth investing extra dollars and buying the latest vacuum.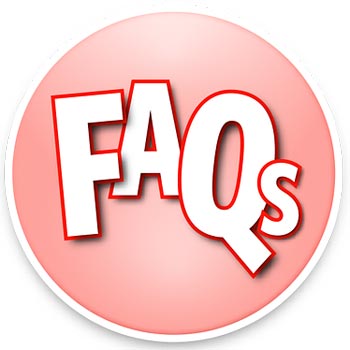 Does Dyson V10 have a digital screen like in Dyson V11 vacuum?
Digital screen is a unique addition to Dyson V11 cleaners. The V10 and other previous models do not have displays to monitor the battery level, cleaning mode, and errors.
Do Dyson V10 and V11 use the same HEPA filters?
Yes, both series are equipped with very similar washable and reusable HEPA filters. The manufacturer offers two different kits, each fitting its own model series. So, it is recommended to purchase specialized filters that are designed for your vacuum.
Is it safe for the battery to store my Dyson V vacuum on the dock all the time?
Not only is it safe, it`s also recommended to place your Dyson stick vacuum back on the dock station after each cleaning. It will help you maintain full charge level, store the cleaner with the maximum ease and efficiency, and prolong the battery lifetime.
Final Thoughts
It was hard to pick a winner of the Dyson V10 vs. V11 roundup.
The V11 is technologically advanced. It even boasts an intelligent suction function and a digital display. Nevertheless, since the V10 costs roughly $100 less than the V11, it's a popular choice for budget-minded consumers.
The V10 also has a lighter body and a longer lasting battery. Not to mention, it comes with a soft-bristled cleaning tool. Still, the V11 has a slightly more powerful suction.
Do you value the latest and greatest technological advancements or more money in your pocket? Let us know in the section below!