Dyson vs. Shark for Pet Hair: A Comparison Review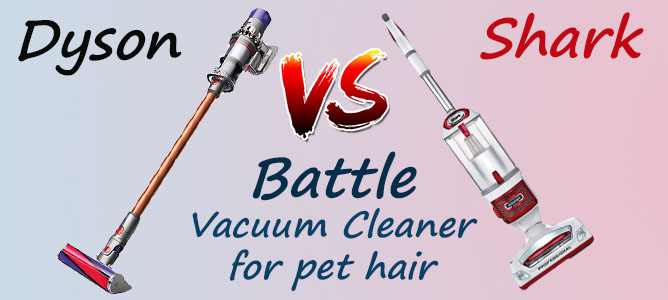 There's a lot to consider in the Dyson vs. Shark for pet hair battle? Both of these brands offer vacuums with superior cleaning power and versatility.
Still, over-the-top marketing and vague customer feedback can make it difficult to know which vacuum is right for you and your family.
Want guaranteed answers?
Read along to discover our comprehensive comparison of Dyson vs. Shark for pet hair.

Filter
Advanced whole machine filtration
Anti-Allergen Complete Seal Technology + HEPA
Brush
Motorized torque-driven brush
Powerful motorized brush roll
Tools Included
Combination tool, crevice tool, mini soft dusting brush, mini-motorized tool
Dusting Brush, 12" Crevice Tool, Premium Pet Power Brush
Filter
Advanced whole machine filtration
Brush
Motorized torque-driven brush
Tools Included
Combination tool, crevice tool, mini soft dusting brush, mini-motorized tool
Filter
Anti-Allergen Complete Seal Technology + HEPA
Brush
Powerful motorized brush roll
Tools Included
Dusting Brush, 12" Crevice Tool, Premium Pet Power Brush
The Dyson V10 for pet hair is a powerful upright vacuum.
It houses a V10 motor, torque-driven cleaner head, and mini power brush. It also boasts three different suction modes, a rechargeable battery, and an extra-large dustbin.
The cyclone also features a reusable whole-system filter, which traps tiny particles and prevents them from reentering the air.
Beyond that, the vacuum converts into a handheld spot cleaner with one click of a button.
Advantages
The Cyclone works well on a variety of surfaces. It performs well on hardwoods, carpets, and upholstery. It also holds a generous about of dirt and debris and features a hygienic point and shoot bin.
What's more, the Cyclone's full-system filter expels clean dust-free air.
On top of that, the Cyclone offers impressive power. In fact, it provides around 20 minutes of suction on the vacuum's highest setting.
Finally, when it comes to pet hair and dandruff, the Cyclone can suck up large messes with one or two passes.
Disadvantages
The main setback of the Cyclone is its high price. Still, many customers are willing to pay top dollar for this premium stick vacuum.
We were also disappointed by the Cyclone's promises of 60 minutes of suction. It turns out that this only applies to the vacuum's lowest setting.
What's more, it does not apply when using the vacuum's power attachments.
Finally, we disliked having to hold down the trigger throughout the entire cleaning session.
Pros
Converts from upright to handheld in a matter of seconds
Point and shoot dustbin enables hygienic waste removal
Up to 60 minutes of runtime
Integrated filtration system emits clean dust-free air
No ongoing maintenance costs
Cons
Expensive
The battery is not interchangeable
Short battery life on high and with power tool attachments
Read more about Shark Rotator
The Shark is a budget-rate bagless vacuum with superior pet hair removal capabilities. Its main perk is a convertible canister. This element lifts off the main vacuum frame for more flexible spot cleaning.
It also features a special pet power brush attachment. It gathers clumps of pet hair and other pesky animal-related messes.
The Shark also features a dynamic filtration system. It consists of an anti-allergen seal and a reliable HEPA filter. Rounding things out, the Shark has an over-sized dust cup. It is great for intensive cleaning sessions.
Finally, the vacuum's advanced swivel steering system and LED headlight make for smoother cleaning.
Advantages
The Shark is a super versatile and affordable cleaner.
For one, it comes with loads of cleaning attachments. It also converts into a portable canister for hassle-free spot cleaning.
We also love that it comes with a power brush for removing pet hair from carpeted stairs and upholstery.
Not to mention, it is easy to maneuver thanks to the swiveling base.
Disadvantages
While a strong performer, the Shark lacked the suction power to pick up deeply embedded pet hair and dandruff in a single pass.
It also featured a standard wrap-around cord rather than the retractable power cords found in most modern vacuums. We felt that reeling in 30-feet of power cord was a dissatisfying way to conclude a cleaning session.
Beyond that, customers have expressed issues with Shark's customer service, noting their failure to honor warranty claims.
Pros
Comes with over five cleaning tool attachments, including pet power brush
Anti-allergen seal and HEPA seal for cleaner air
Unique Lift-Away Canister for easily convertible cleaning
Swivel steering with a bright white LED headlight
Extra-large dust cup for extended cleaning sessions
Cons
Inferior customer service
The cord is not retractable
Inferior suction
Comparison
Ready to delve into the details of our epic showdown of Dyson vs. Shark for pet hair?
You've probably already noticed that these vacuums have dramatically different price points. Still, many characteristics make them the forerunners in the race in against the invasion of pet hair and other households messes.
We've taken the time to thoroughly examine both vacuums in hopes of producing a clear winner.
Read along to learn more about how each vacuum did in a variety of categories and find which one is best suited for homes with pets.
Design
Dyson Cyclone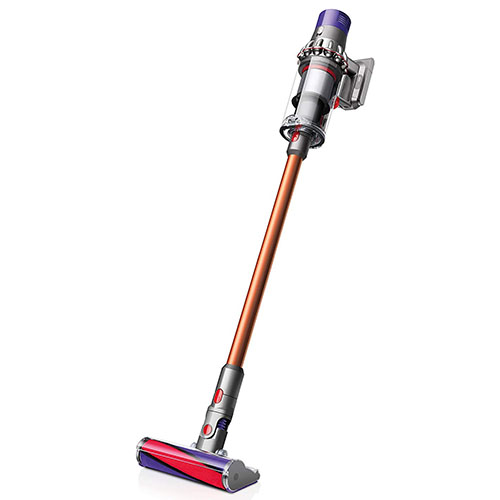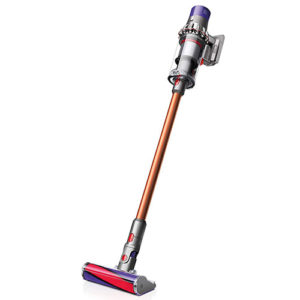 The Dyson Cyclone has a slender wand-like body with a bagless 0.77-liter bin. The body extends 49.2 inches from the ground, making for hassle-free floor cleaning.
The Cyclone also houses a powerful digital V10 motor and a built-in rechargeable lithium-ion battery. When not in use, the vacuum drops into a wall-mounted charging dock. The space-saving dock doubles as a storage solution.
The Cyclone's control panel offers three unique suction modes. There is also a button for removing the wand accessory and converting the vacuum into a handheld device. The on/off button comes in the form of a trigger. You must hold it down throughout the entire cleaning session.
The Cyclone features slender profile and purple and grey colorway. We are big fans of the eye-catching visual design. The top of the stick houses the most substantial elements, including the battery and motor. As such, the wand is easy to manipulate and lift. While the slender design doesn't exemplify power, the vacuum is capable of over an hour of continuous suction.
Shark Rotator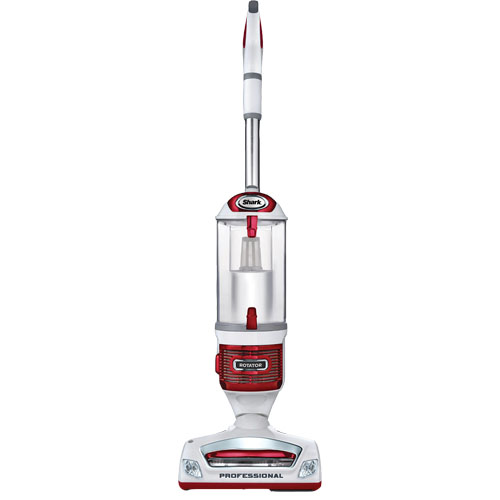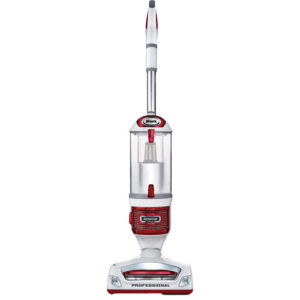 On the contrary, the Shark Rotator for pet hair has the body of a standard upright bagless vacuum. It also boasts a lift-away canister for easier access to hard to reach places.
The bin is extra-large and has dust and allergen-resistant seal as well as felt HEPA filter. The kit includes several specialty accessories, including a motorized pet brush.
You can dock the vacuum on a 360-degree swiveling floor caddy with a built-in rotating brush head.
The caddy features bright white LED headlights. These enable smooth navigation during vacuuming escapades.
Regarding style, the vacuum features a white body with red accents and a transparent dustbin. While the design isn't very sophisticated, it does a great job of eradicating pet hair.
It's clear to see that the Cyclone features a more sophisticated, high-end design. The slender pole-like wand and top-mounted motor make the Shark's body look dated and cumbersome. Weighing in at under 5 pounds, it's hard to believe the Cyclone houses a battery, motor, dustbin, and filter. And yet, that's precisely what we've come to expect from modern models.
Size and Dimensions
Dyson Cyclone
The Cyclone measures 48 inches long, 10 inches wide, and 9.8 inches thick.
It weighs 5.86 pounds and has a 0.77-liter dustbin. As such it is one of the thinnest and most lightweight stand-up vacuums on the market. The heavy components make up the top end of the Cyclone.
This smart distribution of weight makes for effortless cleaning at all angles.
Shark Rotator
The Shark is noticeably larger, measuring 45.7 inches long, 12.1 inches wide, and 12.2 inches thick.
What's more, at 15.5 pounds, it weighs almost triple as much as the Cyclone.
With that said, the Shark is lighter and easier to maneuver when it has been converted into a canister.
The Cyclone's thin, lightweight body give it a sizable advantage over the bulky Shark. Its small stature makes it an ideal choice for homes with limited storage. While the Shark may seem unnecessarily bulky, its over-sized dustbin is well-suited for collecting pet hair. Still, the clear winner of this section is the Cyclone.
Cleaning Parameters and Vacuuming Technologies
Dyson Cyclone
The Cyclone is a technologically advanced vacuum with vast cleaning parameters. For starters, it has three specialized suction modes. All modes are efficient, powerful, and reasonably quiet. It also features a dynamic whole-system filter.
According to the manufacturer, the filter captures over 99 percent of particles as small as 0.3 microns. It also has a hygienic point-and-shoot dustbin. This allows you to discard refuse without touching it. What's more, the vacuum converts into a compact handheld cleaner. This option is great for cleaning above your head or in tight hard-to-reach crevices where pet hair often hides.
The Cyclone utilizes the power of 14 manufactured cyclones. The fast-moving wind traps microscopic dust and pet hair and then sends it into the dustbin.
According to the manufacturer the air moves at a rate of 45 to 120 miles per hour making it a match for even the lightest particles.
The Cyclone does have a limited runtime. A complete charge only allows for 60 minutes of continuous suction. It takes about 3 ½ hours to charge from empty to full. On a side note, the seven-cell battery features an integrated diagnostic system. This system optimizes power usage in varying conditions.
Shark Rotator
On the other hand, while the Shark has the girth of a Zamboni, it's large size doesn't put a damper on its cleaning parameters.
The swiveling base makes it easy to navigate on a variety of surfaces.
What's more, it comes with a large number of accessories. These include a straight suction nozzle, power brush, multi-tool, and angled dusting brush. When combined with the lift-away canister and extendable cleaning wand, the Shark has barely any limitations.
Finally, its anti-allergen complete seal technology makes it a great choice for homeowners with pets. Like the Cyclone, it can trap over 99 percent of dust and allergens. Meaning, loose clumps of fur and particles dragged in from outside will no longer be an issue.
The Shark also boasts a 30-foot power cord that is compatible with standard wall outlets. The constant pull of the power cord can put a damper on cleaning. Still, it provides more freedom than the Cyclone's rechargeable battery.
The Cyclone is the strongest performer in terms of advanced technologies. The Shark offers more versatile cleaning parameters. Since pet hair can gather on nearly any surface in the house, we feel that the Shark is the true winner of this round.
Cleaning Quality on Different Surfaces
Shark Rotator
The Shark is capable of cleaning a wide range of different surfaces. In fact, it has a maneuverable caddy with a brush roll that can handle everything from hardwoods to low-pile carpets.
Meanwhile, the multi-tool is perfect for removing pet hair from curtains and other fabrics.
The flexible crevice tool is ideal for removing pet hair from corners, baseboards, and ceilings. Not to mention, the power brush effectively removes pet hair from carpeted stairs and upholstery.
That's not it either. The Rotator is compatible with at least 10 other attachable accessories. The accessories successfully eradicate ground-in dirt and stubborn pet hair. Each accessory is engineered to target a unique problem area, including upholstery, blinds, car interiors, and furniture.
Dyson Cyclone
The Cyclone is also designed to tackle messes on a variety of surfaces.
The motorized torque-driven brush roller sucks dirt and debris from deep within carpets and rugs. Meanwhile, its soft woven nylon brush accessory is safe for use on a variety of hard floors.
It even has static-resistant carbon fiber filament attachment for capturing the finest particles of dust and dander on both solid surfaces and upholstery.
It also has a mini motorized tool for capturing ground-in dirt and pet hair in hard-to-reach places. Not to mention, the durable extension wand enables easy floor to ceiling cleaning.
With all that said, the Shark excelled when it came to cleaning a variety of different surfaces. It seems to have an accessory for nearly every surface in the home. Not to mention, the on/off brush roller switch enabled us to pass over easily damaged floors. If you want a reliable vacuum that can keep the cat and dog hair at bay, this is a great option.
Usability
Dyson Cyclone
The Cyclone's usability starts with stored power. The battery runs at 25.2 volts, making it the most powerful cordless vacuum currently on the market.
Still, we found it frustrating to have to hold down an onboard trigger and select one of three power modes to power up the Cyclone.
What's more, the max power setting was a tempting but disappointing choice.
After all, it offered less than 10 minutes of continuous suction. Not to mention, it took a mere 6 minutes to zap the battery when using a powerhead attachment on max power.
The Cyclone's accessories click on and off with ease. Not to mention, the whole-system filter pops in and out for easy cleaning. Emptying the dustbin is also easy, requiring a slight tug of a lever. You can also release the entire dustbin to clear trapped particles through the top panel.
Shark Rotator
On the other hand, the Shark's Lift-Away canister enables users to easily alternate from an upright vacuum to a handheld spot cleaner.
It also boasts varying power modes, including an option to turn the brush roll off.
We found that this feature was ideal for navigating over tile or area rugs. You can also release the handle and wand with one touch of a button. This is great for adding accessories or cleaning surfaces that are above the floor.
The Cyclone is the clear winner when it comes to usability. While its futuristic design may be off-putting, there are fewer controls to confuse the user. Not to mention, there are fewer attachments to keep track of.
Battery Life and Rechargeable Time
Shark Rotator
The Shark does not boast a rechargeable battery. As such, you must plug it into a wall outlet at all times.
Dyson Cyclone
On the other hand, the Cyclone boasts a built-in rechargeable battery with up to 60 minutes of uninterrupted suction. The battery takes about 3 1/2 hours to charge fully.
While undoubtedly convenient, Dyson's cordless cleaning capabilities come at a cost.
Unfortunately, a vacuum stranded on the charger is of no use for unexpected messes. While customers have expressed their concerns, Dyson has not announced any plans to develop an interchangeable battery for the V10.
Surprisingly, we'd have to say we prefer the Shark regarding continuous power. While the Cyclone contains a superior rechargeable battery, many of the power settings and cleaning attachments are obsolete when you consider the battery's short runtime. Not to mention, this device will have you waiting around for several hours as it slowly regains its power.
Maintenance and Dustbin Indicator
Shark Rotator
The Shark boasts high-quality washable filters. You can reuse the filters over and over again.
It also features a lifetime-guaranteed belt. Not to mention, it features a generous 5-year warranty.
As such, it's safe to say that this machine has zero ongoing maintenance costs.
Of course, you need to wash the filters regularly to optimize the vacuum's performance. You must rinse and air-dry the pre-motor foam and felt filters once every three months. Meanwhile, you must rinse and air-dry the post-motor HEPA filter every 12 months.
The dustbin has a maximum capacity of 1.3 dry quarts. There is no dustbin indicator. Still, its transparent construction and "max fill" offer a visual indicator reminder to empty the contents.
It also has a bottom-empty feature for hygienically dropping debris into a waste receptacle. What's more, it boasts a top-empty feature that is well-suited for removing trapped debris, such as pet hair and other small particles.
Dyson Cyclone
The Cyclone also requires zero maintenance costs.
It also boasts a twist-off washable filter. You must remove, empty, and rinse the filter with cold, clean water every two to three months.
Other obvious maintenance requirements include docking and charging the vacuum.
You also need to empty the dustbin on a regular basis and clear the brush bar of any noticeable debris.
It does not have a dustbin indicator, but the clear exterior makes it easy to know when to empty the bin.
While a tough choice, the Shark's over-sized dustbin makes it the clear winner regarding maintenance, of course, the Cyclone's single-unit filter is far easier to wash than the three separate Shark filters. Still, this nuisance is less of a hassle than having to continuously re-dock the Cyclone.
Pricing
Shark Rotator
The Shark is extremely affordable, selling for around $135 at full market value.
It is also one of the few low-end vacuum cleaners with an advanced filtration system and bumper headlamp. Not to mention, it comes with a surplus of accessories.
Of course, it lacks common smart features, such as a dirt sensor and rechargeable battery.
Still, it's a great deal for anyone who's looking for a budget-friendly vacuum.
Dyson Cyclone
On the other hand, the Cyclones sells for as much as $599, leaving no doubt that this is a high-end vacuum.
The Cyclone has been engineered and manufactured with the highest standards.
For starters, the V10 motor boasts an ultra-durable ceramic shaft with an internal mechanism that spins at 125-thousand RPM. This motor generates a powerful cyclone that creates one of the strongest suctions on the market.
Price-wise, the Shark is the undeniable winner. After all, you can buy four of these vacuums for the price of a single Cyclone.
Frequently Asked Questions
Dyson Cyclone V10 Absolute vs Shark Rotator Lift Away: which vacuum is more multi-purpose?
The Shark model is without a doubt the most powerful and efficient choice for carpets and pet hair. But on the other hand, Dyson V10 offers a very close set of accessories for any surfaces, deals perfectly with pet hair, hard floors, carpets, upholstery, and even car interior.
Its handheld mode and cordless design make the vacuum an optimal purchase for people who want to get everything in one device.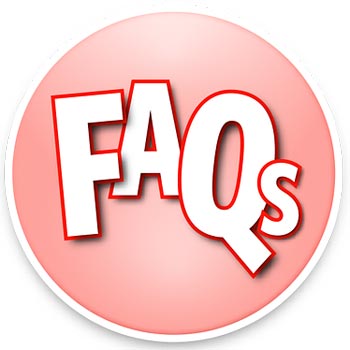 Dyson Cyclone V10 Absolute vs Shark Rotator Lift Away: what is a budget choice?
At the moment, Dyson Cyclone V10 costs $620 per item. Its rival Shark Rotator Lift Away will cost you almost thrice less – $220 per item.
What is the difference between Dyson Cyclone V10 Absolute, Animal, and Motorhead models?
The majority of characteristics between the vacuums are identical. the main differences lie in the dustbins capacity and tools. All models have a Torque drive cleaner head, but only the Absolute modification also comes with a Soft roller cleaner head.
The V10 Motorhead kit includes a combination tool and a crevice tool. Apart from these two accessories, the V10 Animal and Absolute also have one mini soft dusting brush and mini-motorized tool. Finally, the Motorhead bin can hold 54 liters, while the Animal and Absolute contain 77 liters.
Can you wash pre-motor and HEPA filters of Shark Rotator Lift Away?
All three Shark Rotator filters are washable and reusable, so you can easily take them out, clean, dry, and put back.
Final Thoughts
We've done our homework and discovered that both the Cyclone and Shark are ideal vacuums for pet owners.
Still, we can only choose own winner of this roundup.
In this case, the prize goes to the Shark Rotator. There's no denying this vacuum is affordable, fast, and efficient. It's also got more cleaning accessories than we could ever ask for. Not to mention, it sucked up pet hair and dandruff with unquestionable ease.