Eufy vs Deebot – Ecovacs N79s vs Eufy Robovac 30C Boostiq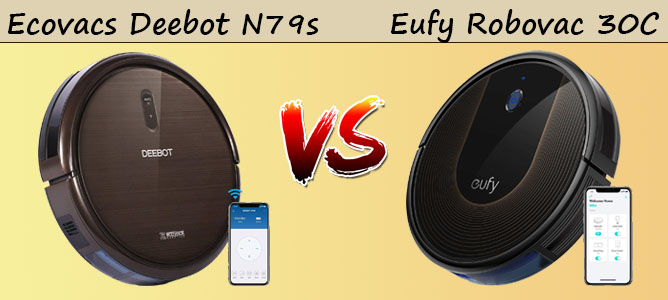 If you have shopped around for vacuum cleaners, you understand that the US and European brands are costly. However, the Chinese brands have made things easier for homeowners as they have really cheap, but reliable vacuum cleaners.
Today, we want to compare Eufy 30c vs. Deebot N79s.
These two models have proved to be game changers, competing favorably with the likes of
Roomba
,
Dyson
and
Neato Robotics
. They offer reliable performance and are excellent value for money.
But which of the two is the best for you?
That's what we want to examine in this comprehensive Eufy vs. Ecovacs robot vacuum comparison.

So, without mincing more words, let's get to business.
Brush system
V-shaped brush&two side brushes
Excellent Choice
Brush system
V-shaped brush&two side brushes
ECOVACS


ECOVACS is a Chinese brand that specializes in home cleaning robots. It is famous for the Deebot robot vacuums, BeneBot shopping assistant robot, WinBot window cleaning robots, and AtmoBot air purifiers. Unlike Anker, this is an old company that has been around for more than two decades.
Together with Neato and iLIFE, it is among the brands that have given iRobot a run for their money. This brand is best known for their cheap robot vacuums and integrated mops.
Examples include the Deebot N78 which is the cheapest robot vacuum with an integrated mop and
the Deebot N79s
which is the best affordable smart robot vacuum.
The N79s is also one of the best selling robot vacuums on Amazon.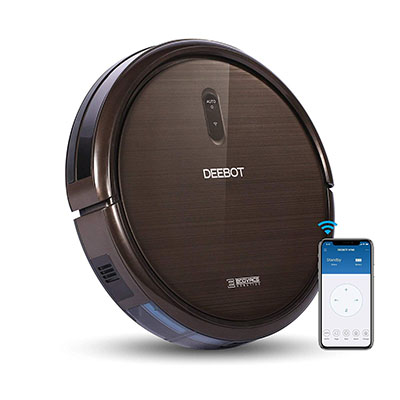 Read more about Deebot N79s
Ecovacs has so many robot vacuum cleaners in the Deebot series. They include robot vacuums with an integrated mop as well as dedicated robot vacuums.
The Deebot N79s is the most popular model, and at one time, it was a bestseller. But why is it a favorite time many homeowners? We will look at it in detail but first, here are the pros and cons of the Deebot N79s.
The best thing about the Deebot N79s is its affordability. It will set you back around $250 only yet it offers the same performance and features like the expensive models. Severally, the price has dropped down to the $200 mark.
The multiple cleaning modes are also something worth mentioning. The best is Max mode which increases vacuum power when it detects carpets. The Auto, Spot, Edge and Single Room mode also make cleaning highly customizable for better cleaning.
Another great thing about this vacuum is the efficient motor and longer runtime. The 2nd Gen motor can run in low and high power modes. It's also quiet than most vacuums in its range. Besides, the longer runtime of 120 minutes is far much better than most expensive vacuums including Roomba 890 and even the 960.
Lastly, this robot vacuum boasts 2.4GHz Wi-Fi for Smartphone operation. Additionally, it is compatible with Alexa and Google Assistant which the predecessor, the Deebot N79 lacked.
On the downside, the Deebot N79s comes with somewhat random navigation. It will get stuck in high traffic rooms and also takes longer to clean large apartments.
The HEPA style filters are also not the best because they are less efficient.
So, if you have allergies, it may not serve you right. Lastly, it won't resume cleaning after recharging but the 120 minutes runtime is impressive.
Pros
Affordable
Multiple cleaning modes
Smart connectivity
Quiet operation
Longer runtime
Cons
Random navigation
No HEPA filtration
EUFY (ANKER)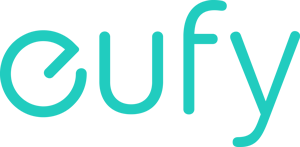 Operating under Anker Electronics umbrella, EUFY is a new Chinese robot vacuum brand established by Steve Yang in 2011.
It is headquartered in Shenzhen, Guandong. However, there are subsidiaries in the US (California), United Kingdom, Japan, and Germany. Anker is best known for its innovative smart home appliances. Besides the Eufy robot vacuums, it is known for the Genie; a Chinese version of the Amazon Echo. There are also Anker speakers, charging cables, and even car accessories.
Up to 2017, the company held the number one spot for the most exclusively sold brand on Amazon.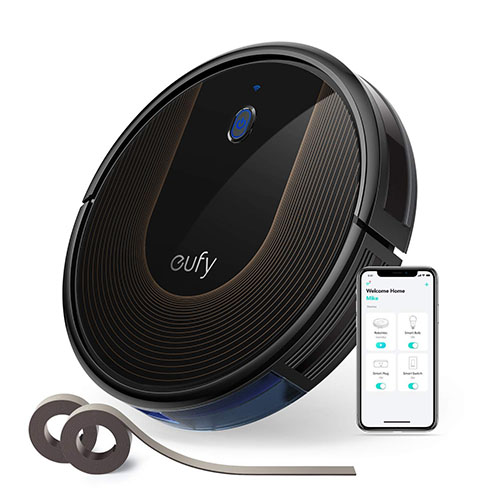 Read more about Eufy Robovac 30C
The RoboVac 30c is the latest model from Eufy and actually, an upgrade of the predecessor, RoboVac 11s. This vacuum packs excellent features and costs just under $300.
If you are on a budget and you don't want the Deebot N79s, the Eufy 30c should be number one on your wishlist. Here are highlights of its strengths, as well as the weaknesses.
The Eufy 30c competes favorably with some of the best robot vacuums for carpets in 2019.
It delivers 1500Pa which is equivalent to the Botvac D7's output and just 200Pa short of what Roomba 980 delivers in 'Carpet Boost' mode. The large wheels and ground clearance ensures seamless transitioning from high pile carpets to the floor.
Another reason you want the RoboVac 30c is that of the smart connectivity. The difference between the Eufy 30 vs. Eufy 30c is that the latter has 2.4GHz Wi-Fi.
So, if you want a vacuum that can be operated from your Smartphone or using Alexa, the RoboVac 30c is a great option.
At times you will need to contain your robot vacuum. The RoboVac 30c is an excellent purchase as it comes with boundary marking. There are magnetic strips supplied which are used to set boundaries and limits.
We also like the low profile and slim design. At 2.85-inches high, it creeps under most household fittings including the sofas and kickstands.
Remember, the likes of
Roomba and Neato
are well over 3.6-inches which makes it impossible for them to go under most low clearance furniture.
Unfortunately, the Eufy uses a somewhat random pattern in cleaning. It may miss some spots, especially in large apartments. The SLAM navigation system is also not so accurate as the vacuums hit obstacles in high traffic rooms. It also avoids dark spots on carpets thinking they are cliffs or stairs. The runtime is long, but it doesn't resume cleaning after recharging.
Pros
Best for carpets
Slim design
Boundary Marking
Smart connectivity
Quiet operation
Cons
Random navigation
No resume function
13-Round Eufy 30c vs. Deebot N79s Comparison
As we have seen above, both Ecovacs and Deebot are two cheap but reliable brands. The best model from Anker is Eufy 30c while Ecovacs have the Deebot N79s.
Now, that we know a few things about each of the two models, it's time we get to the central business; a 10-round head to head comparison of all the essential features and aspects that you need to consider when buying robot vacuums. We will be discussing what each model offers and declare the winner.
Round 1: Design
A good vacuum should have a low profile design, and a finish that blends with your interior.
Which of the two vacuums is the winner?
Ecovacs Deebot N79S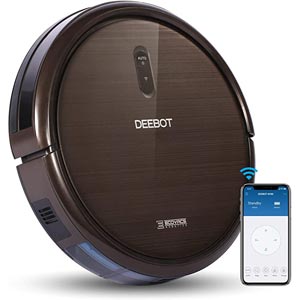 Ecovacs N79s has a round shape and a cool dark grey finish covered with tempered glass screen.
The diameter is 13-inches, and it stands at 3.1-inches. It may not be the slimmest, but it's far much better than the likes of Roomba and Neato Botvac.
Regarding the weight, it is around 7lbs.
Eufy RoboVac 30c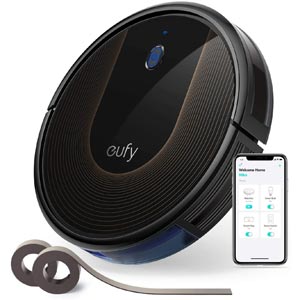 On the other hand, Eufy 30c has the same round shape design and a black finish.
It also comes with a tempered glass screen though it tends to get scratched easily than Deebot.
The highlight here is the low profile design with a 2.85-inches height, 12.8-inch diameter, and 5.95lbs weight.
Winner:
Aesthetically, there is not a better model between Deebot N79s and Eufy 30c BoostIQ. If you have pets, the Deebot might be a better option as it is much resistant to scratches and paw marks. However, it is Eufy that bears the most significant advantage of maneuverability. It can pass between tighter spaces and creep under most furniture easily than Deebot because of the low profile design.
Round 2: Vacuum power
The motor is the component that determines vacuum power. The output is calibrated in Pa. We have vacuums from 500Pa to 2000Pa. 500-1000 Pa is ideal for bare floors.
For low pile carpets, you require at least 1000Pa while on high pile, settle for nothing less than 1500Pa. 1st Gen motors deliver 500-1000Pa, 2nd Gen 1000-1300Pa and 3rd Gen, 1500Pa and above. Besides the power, you need to consider the efficiency. It determines the runtime as well as the operation noise.
So, which of the two vacuums has the best motor and power output?
Ecovacs Deebot N79S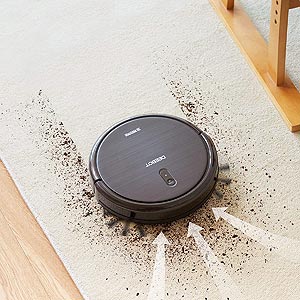 Deebot N79s comes with a 2nd Generation motor that works better than that of the previous Deebots (N78 & N79).
The brushless design improves the efficiency and lower operation noise drastically.
But the best part is the dual power settings that enable homeowners to regulate the power they need.
Unlike Deebot N79, the N79s has the 'eco' mode and 'Max' mode. 'Eco' mode delivers around 1000Pa while in 'Max' mode, the power is stepped up to 1300Pa.
Eufy RoboVac 30c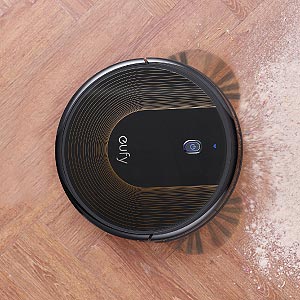 The RoboVac 30c is not different from Deebot in that this one is more powerful. It also employs a 2nd Generation motor that has two power settings; low and high.
A unique addition is the BoostIQ technology which will activate the high power mode very fast.
The manufacturer suggests that the action is instant; in just 1.5 seconds and the extra suction is generated.
In 'Eco' mode, RoboVac 30c does 1000Pa while in high power mode, it does 1500Pa making it best for low to high pile carpets.
Winner:
Ecovacs N79s is impressive and better than the predecessor the N79. It steps up the suction to 1300Pa from 1000Pa. But it's the RoboVac 30c that takes the crown because of BoostIQ which steps up suction to a maximum of 1,500Pa. This is the same as Botvac D7 Connected which has a Generation 3 motor and just 200Pa short of what
Roomba 980
generates when 'Carpet Boost' is activated.
Round 3: Brush system
There are two types of brushes: primary and side brush.
Primary brush is for agitation and dirt pick up and is beneath the cleaner. Side brushes are for sweeping the path of the vacuum, directing dirt into the way of the main brush.
Eufy RoboVac 30c
RoboVac 30c comes with a side brush on either side.
It sweeps the path of the robot directing the dirt on the sides to the primary brush area.
The side brush needs replacement 6-8 months while the brushroll requires replacement in 2-3 months. Gladly, there is a pair of side brushes and a brushroll for your first replacement.
Ecovacs Deebot N79S
Ecovacs Deebot N79S also has a side brush, and an extra pair is included.
It also has a primary V-shape brushroll that makes it effective on carpets and reduces tangling when vacuuming long hairs.
Deebot also consists of an extra brushroll.
The replacement frequency is just the same as that of Eufy 30c.
Winner:
These two vacuums are quite similar when it comes to brushing performance. It's hard to call a winner because even the size is of the brushroll is same.
However, the availability of replacement parts makes the
Deebot N79s a better choice
when you look at them regarding maintenance.
Round 4: Filtration system
If you have pets, you need nothing short of an efficient filtration system.
Worse enough is when you have allergies. The Fel d1 protein in pet hair is a trigger for nasal allergies. This is the same case for dust mites, pollen and other elements that cause bad odor.
When talking about the filtration system, one thing comes to your mind; HEPA (High-Efficiency Particulate).
But there are two types of HEPA filters classified depending on the efficiency.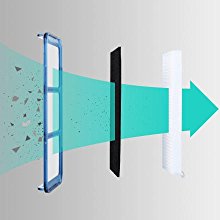 The first is true HEPA which are 99.97% efficiency.
The second is "HEPA-style" which are 85-90% efficient depending on the brand.
Definitely, the best is "true-HEPA."
Eufy RoboVac 30c
Anker has been reluctant to bring on board HEPA filtration.
RoboVac 30c comes with HEPA style filters. Even though it is a multistage system, it is still not comparable to something like Roomba 890 which has true-HEPA filtration.
Ecovacs Deebot N79S
The lack of true-HEPA seems something consistent with Chinese brands. You'll also notice that iLIFE has HEPA-style filters.
Ecovacs also has HEPA-style filtration so if you have pets and allergies; you might have to think otherwise.
Winner:
There's no winner between these two vacuums. Both have HEPA-style filters, but we find Ecovacs a better option because of the availability of replacements. There are several complaints regarding the availability of Anker filters.
Round 5: Dustbin
When buying a robot vacuum, your target is that which has a large dustbin. This is to reduce the frequency of maintenance (bin emptying). Remember, when your bin is full, the vacuum cleaner will stop cleaning until you empty the bin.
So far, it's only one robot vacuum that empties itself automatically; Roomba i7+. Besides the capacity, you also need to consider a full bin notification mechanism, though it's not a priority. With such a vacuum, you will know immediately when your bin is full.
So, what does Eufy 30 and Deebot N79s offer?
Ecovacs Deebot N79S
Deebot N79s boasts a 0.45L dustbin. It is enough to hold three to four days dirt.
Emptying it is easy courtesy of a simple eject system.
Unfortunately, there is no full bin indicator.
Eufy RoboVac 30c
On the other hand, Eufy has a larger 0.6L bin which is obviously better than Deebot's.
But it doesn't have a full bin indicator, just like Deebot.
Winner:
Both vacuums lack a full bin indicator mechanism so here, the capacity is the most crucial aspect. That means the Eufy 30c is the winner as it comes with a larger bin.
Round 6: Usability
The specialization of robot vacuums is on another level. You need to make sure the vacuum you are about to purchase suits all your cleaning needs.
So, what is RoboVac 30c and Deebot best for?
Ecovacs Deebot N79S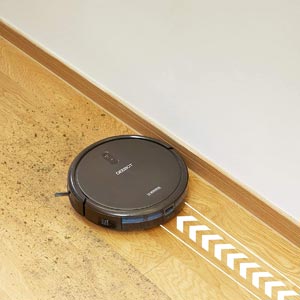 Deebot N79s has been designed to offer excellent performance on bare floors including hardwood and hard floors.
It also collects the pet hairs and kitty litter effectively. Allergens may be a problem because these are not true HEPA.
For carpets, it only works well on the low to medium pile, but in high pile, it gets overwhelmed.
Vacuuming high traffic rooms is a little bit tricky because of the obstacles, but in large apartments, the runtime is superb.
Eufy RoboVac 30c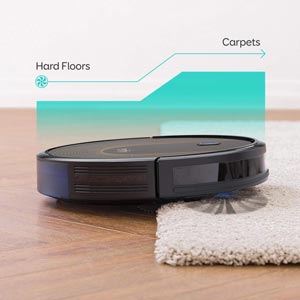 As for RoboVac 30c, the performance on bare floors is excellent as well.
The brush is gentle on the sofa hardwood and unforgiving on all types of dirt and stains.
Pet messes like the hair, kitty litter and dander are no match, but allergens are a concern because if the HEPA-style filtration.
Carpets owners have something to smile about as it works in low to high pile carpets courtesy of the high suction power.
Eufy will stumble severally in high traffic rooms but cleaning large apartments won't be a problem.
Winner:
RoboVac BoostIQ is the winner here because if the unrivaled performance in high pile carpets. Deebot gets overwhelmed on heavy carpets, but Eufy remains dominant. For that reason, it takes the crown in Round 6.
Round 7: Аutonomy
One important consideration when buying robot vacuums is the autonomy. This entails the battery of the vacuum, the runtime and power management.
Eufy RoboVac 30c
The RoboVac 30c, just like the RoboVac 30 comes with a 2600mah lithium-ion battery.
The runtime has been marketed as 100 minutes maximum. This is true when in the low power mode.
However, when in Max mode, the runtime drops to around 84 minutes. This is because the motor uses more power Max mode.
Also, carpets create some drag, and that means more torque, and consequently more battery power.
Regarding power management, the Eufy 30c will go to the charging base automatically but won't resume cleaning. The recharge time is around 4-5 hours.
Ecovacs Deebot N79S
On the other hand, Ecovacs has the same 2600mAh battery with a runtime of 120 minutes when running in the standard 'eco' mode.
However, on carpets where it works in Max mode, the runtime drops to around 93 minutes because of the extra power and torque needed.
As a cheap robot vacuum cleaner, don't expect it to resume cleaning after recharging.
But at least the recharge time is shorter as it gets fully charged between 2-3 hours.
From trusted user reviews, the Deebot's battery has a shorter life cycle as it needs a replacement after 12-18 months whereas Eufy will last for 18-24 months if you are a daily user.
Winner:
Here, it is a big dilemma as both robot vacuums have advantages and disadvantages as well. You want the Deebot N79s because of the slightly longer runtime and shorter charging time. On the other hand, Eufy has a better life cycle meaning the battery will last longer. But the long charging time is a put-off. For me, I'd go with Eufy because Anker is a renowned battery manufacturer, so it's hard to beat them at their game.
Round 8: Operation noise
The operation noise of robot vacuums is very critical.
It is calibrated in dB. The higher the dB the louder the vacuum.
Eufy RoboVac 30c
As for Eufy, we still have an efficient brushless motor just like Ecovacs.
However, the solid ABS construction dampens the vibrations and conceals the sound produced by the motor.
In 'Eco' mode, the RoboVac 30 produces around 55dB whereas, in high-power mode, the noise goes up to 66dB.
Winner:
Definitely, Eufy carries the day when it is in high-power mode, it operated at almost the same noise levels with the Deebot in high power mode. So, if you're Keen on a quiet robot vacuum, Eufy 30c is your perfect match.
Ecovacs Deebot N79S
Ecovacs N79s has an efficient motor that should make it a cut above the rest.
However, the construction doesn't dampen the vibrations or conceal the noise produced by the motor, and at the end of the day, it's still loud.
In 'Eco' mode, it produces around 65dB while in the high power mode, the noise goes up to 73dB.
Round 9: Navigation and mapping
Do you have a large apartment with multiple rooms? How about the traffic? Are there lots of household stuff?
The navigation and mapping system guides the robot cleaner around your house. There are sensors for Localization as well as detecting obstacles and stairs.
There are two systems:

SLAM (Simultaneous Localization & Mapping)– SLAM navigation relies on sensors only for navigation and mapping.
VSLAM (Visual Simultaneous Localization & Mapping) – VSLAM has additional cameras. The best robot vacuum for large apartments and high traffic rooms should have a VSLAM navigation.
Eufy RoboVac 30c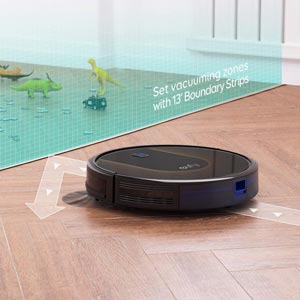 RoboVac 30c comes with SLAM navigation which relies on obstacles detection sensors for avoiding obstacles and drop sensors that detect cliffs like the stairs.
It is not the best for high traffic rooms as it hits obstacles frequently.
As for the mapping system, it still relies on the navigation system. The lack of an elaborate floor scanning and mapping system makes it unsuitable for large apartments.
It will miss some spots and takes longer to clean the house.
Ecovacs Deebot N79S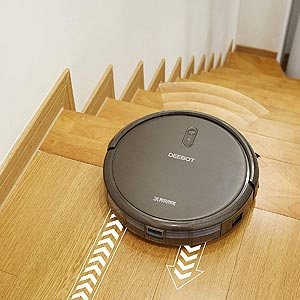 Deebot N79s is not better either. It also comes with SLAM navigation and mapping system.
One problem we noticed is that it hits obstacles more often and at times, it doesn't brake on time to avoid falling off the stairs.
Its floor mapping is also random, so if you have large apartments, it may miss some spots and takes longer to finish cleaning.
Winner:
This contest is a tie as both robot vacuums depend on SLAM navigation. However, Eufy 30c looks a little bit intelligent when it comes to both navigation and floor mapping. It hit obstacles less often and doesn't fall off the stairs. For that reason, it is best if you have a large apartment or high traffic rooms. But if you are not too concerned with the navigation,
Deebot is still a Great choice
.
Round 10: Maneuvering
This is all about how the robot vacuums move around the house, navigate corners and turns and transition between different floors.
There are two critical aspects to consider when looking at the maneuverability of a robot vacuum:

wheels
the turning radius.
Eufy RoboVac 30c
RoboVac 30c comes with large offroad wheels that roll effortlessly.
The clearance is also enough to allow it to move even on carpets.
Of importance however is the transitioning from the bare floor to high carpets and vice versa. We've seen several robot vacuums that can barely climb even the low pile carpets.
The Eufy 30c turns 360° and slows down effectively in the event it detects obstacles or cliffs.
Ecovacs Deebot N79S
Deebot, on the other hand, has almost the same wheel.
However, they trudge on thick carpets, and when new, they leave marks on hard floors like tile.
The transitioning from bare floors to carpets is not as seamless as with the Eufy RoboVac BoostIQ. The turning is accurate, but ineffective braking puts it at risk of hitting obstacles or falling off the stairs.
Winner:
RoboVac 30c BoostIQ may not be the very best, but at least, the maneuverability is better. It slows down almost immediately and is agile when it comes to running and negotiating corners.
Round 11: Boundary Marking
Advanced robot vacuums come with boundary marking.
This is a technology that enables homeowners limit the cleaner using either physical markers or invisible barriers.
Eufy RoboVac 30c
One of Eufy RoboVac 30c's additions is the 13ft. of boundary marking strip. It enables homeowners to set limits or even contain the vacuum to specific areas or specific rooms for thorough cleaning.
Ecovacs Deebot N79S
As for Deebot, their cheap models including the N79S lack any form of boundary marking.
Winner:
Magnetic strips and physical barriers are hard to use. They are also bulky if you think about storage. But at the end of the day, they are better than nothing. For that reason, Anker wins this round.
Round 12: Smart connectivity
With the popularity of smart home technology, everyone wants an appliance that can integrate with other devices for convenient and remote operation.
The standard features to look out for here are Wi-Fi compatibility and voice control.
How does RoboVac 30 compare to Deebot N79s?
Eufy RoboVac 30c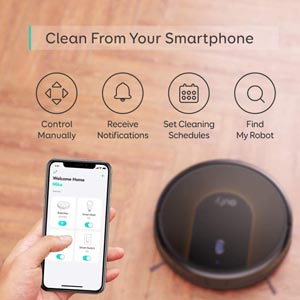 The Eufy 30c is a smart robot vacuum cleaner unlike the predecessor, the Eufy 30.
It works with 2.4GHz Wi-Fi for Smartphone app operation.
The vacuum also works with popular voice assistants. That means you can control your vacuum from the office on the EufyLife app.
You can also give it commands via Alexa, Google Assistant or Anker's Genie.
Ecovacs Deebot N79S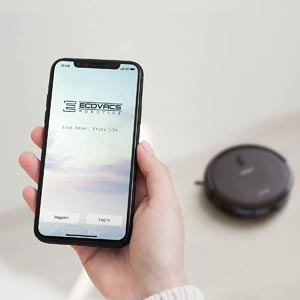 As for the Deebot N79s, you also get to enjoy full smart capabilities.
The robot works with 2.4GHz Wi-Fi for Smartphone app operation.
You can clean your house or know the status of cleaning from anywhere in the world as long as the vacuum has access to a reliable Wi-Fi connection.
Unlike the Deebot N79, the N79s works with voice assistants. You can operate it using Alexa or Google Assistant.
Winner:
It is hard to call a winner here because both vacuums offer full smart connectivity. However, the RoboVac 30c is slightly better because of the more features it offers on the EufyLife app.
Round 13: IR Remote
Apart from Smartphone app operation and the interface buttons, the IR remote also comes in handy.
Eufy RoboVac 30c
The Eufy 30c also comes with an IR remote to supplement Smartphone operation.
Ecovacs Deebot N79S
Ecovacs comes with a remote controller included in the package.
Winner:
Here again, it is hard to call a winner because both vacuums models come with the IR remote that offers just the same functionality.
Overall Winner: Eufy 30c vs. Deebot N79s
Now, we are almost coming to an end of this comparison review. It's time we find out what's the best model.
Eufy 30c is the best model in this comparison review.
Indeed, Ecovacs Deebot N79s has been a bestseller because of the affordability.
However, with the release of Eufy RoboVac 30c in April 2018, things seem to be going south. The popularity of the Deebot is going down as RoboVac BoostIQ is offering better value for money.
RoboVac 30c comes with all the features Deebot boasted of. In fact, Anker brought on board several additions.

First, the suction power has increased from 1300Pa to 1500Pa making Eufy a better choice for carpets.
The slim design of RoboVac also means a better reach under most household furniture and fittings like the sofas and kickstands.
Boundary marking is also a plus for Eufy as Deebot lacks it. In the 13 rounds, you can also see that RoboVac won most of the critical areas.
Eufy 30c and Deebot N79s Alternatives
Here are two excellent alternatives to the Eufy RoboVac 30c BoostIQ and Deebot N79s.
RoboVac 30 vs 30c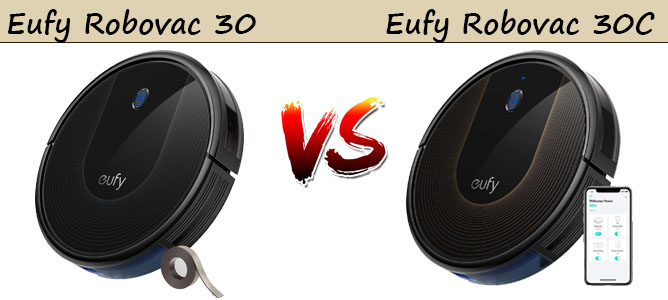 For Eufy, a good alternative is the RoboVac 30.
This is a cheaper version of RoboVac 30c, but the sacrifice is smart connectivity.
If you are not interested in Smartphone app operation and Alexa compatibility, RoboVac 30 will be a great purchase as it comes with an IR remote and all other features.
Deebot N79 bs N79s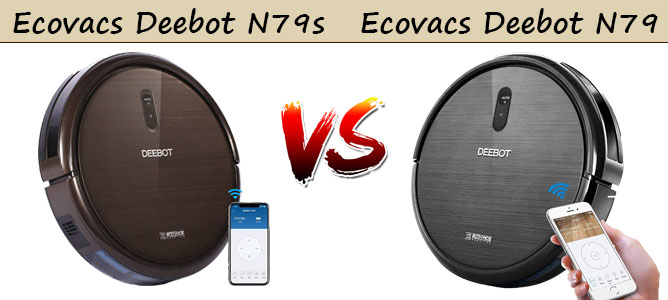 When it comes to Deebot, the N79 is a superb alternative.
It comes with most of the features the N79s has.
The sacrifice is the max mode which boosts suction power on carpets and other areas with stains and grime. The N79 also lacks voice control compatibility (Alexa and Assistant).
Frequently Asked Questions
Deebot N79S vs Robovac 30C: what is the most powerful vacuum?
The latter robot cleaner, Robovac 30C, offers a bit more powerful cleaning with 1500 pa suction and Boost IQ carpet processing. Thus, this vacuum is suitable for families with combined hard and carpeted floors with medium pile.
Deebot N79S tries to keep up with its rival but lacks 200Pa. This model reaches 1300Pa suction and has no Boosting.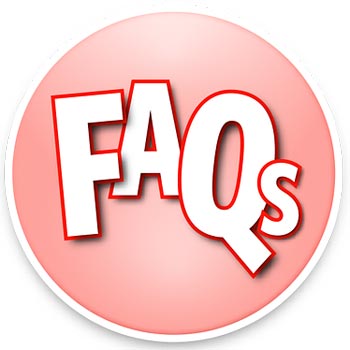 Deebot N79S vs Robovac 30C: which robot vacuum is the best for carpets?
Speaking about carpet cleaning features, we`d like to note similar dual side brushes and main V-shaped rollers of the Deebot and Robovac vacuums. However, other crucial characteristics significantly differ.
Robovac 30C is a better option for carpeted floors since it has 1500 Pa suction, an enlarged 600 ml dustbin, and Boost IQ function, which is the most important moment. Deebot N79S is a nice carpet cleaner, but it lacks Carpet Boosting, has a bit weaker 1300 Pa suction and a bit smaller 450ml bin.
What is the difference between Eufy 30C and Eufy 30C Max robots?
As you can guess from the name, the 30C Max model has an increased suction that reaches 2000 Pa. Standard Eufy 30C vacuum offers the maximum of 1500 Pa.
What is the most durable Eufy vacuum?
Almost all Eufy Robovac robotic cleaners come with a standard 2600 mAh battery for 100 minutes of run time. The list includes 30C, 30C Max, 11S, 11S Max, 15C robots.
Can I schedule my Deebot N79S?
The N79S device offers as many as two ways of scheduling. You can either use the mobile app or take a remote control. While the second option is quicker, the app control provides more settings.
WRAPPING UP
Indeed, RoboVac 30c and Deebot N79s are the best models from Anker and Ecovacs respectively.
They are both under the $300 price tag and offer excellent features and performance that rival advanced and expensive models like Roomba's and Neatos. If you are on a tight budget and you don't have carpets, buy Deebot N79s.
However, if you have mats and you want boundary marking, the Eufy RoboVac 30c BoostIQ is an excellent choice.