Best Eufy Black Friday Deals 2020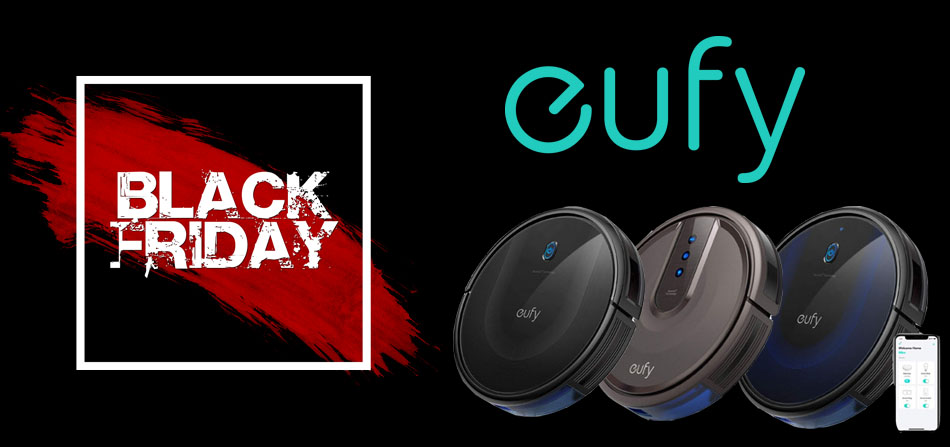 Eufy is one of the branches of the American Anker company, which is engaged in the production of various electronics.
Eufy vacuum cleaners combine the high quality of construction, modern technologies, intelligence, and an affordable price.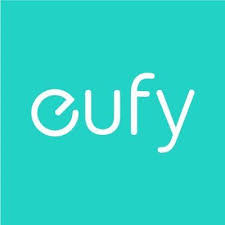 For several years, the company has been producing the RoboVac series, which is aimed at cleaning residential premises and small office buildings, as well as connecting to Smart Home systems.
The annual autumn Black Friday sale, which is to start on the 27th of November, 2020, gives us the opportunity not only to get one of the Eufy vacuum cleaners but to do it as profitable as possible.
The vacuum cleaners of this manufacturer have been participating in sales for several years. Sellers from various stores and sites are happy to offer these robots because they know that they will definitely find their customers.
So, last year, trading platforms and the manufacturer gave a discount on their products up to 25%. It formed a very generous offer as even the regular price of these robots is one of the most affordable on the market.
For example, model RoboVac 30 could be bought for $70 off of its usual $270. And RoboVac 11S robot saved customers $20 while the regular cost was $230.
Quick Pick
Why Should I Buy a Eufy on Black Friday, and Which One to Choose?
Taking into consideration last year's offers for some of the models that we described above, it's easy to assume that, this year, we will expect no less exciting discounts.

Some believe that Western-made equipment is more reliable and durable but also more expensive. However, the average regular price for a Eufy robot is around $250-300.
For comparison, another American company, iRobot, sells its vacuum cleaners, on average, $500. Such a comparison allows us to understand how beneficial the price-quality ratio is for a given manufacturer.
For such a price, you get a remote control, high suction, proper cleaning of small debris and hair, working with various floorings, including carpets, etc. Therefore, we believe that the acquisition of a Eufy robot vacuum cleaner on Black Friday is one of the most profitable investments.
So, the last question remains – which model should I choose? Today, the manufacturer offers an extensive line of robots, which are often similar.
Let's look at a few of the most popular devices and find out which ones are the best Eufy Black Friday deals.
The list of the best Eufy Black Friday deals 2020 opens with the brand-new RoboVacs by the Gyro Navigation series. In 2020, the manufacturer released two devices called the G30 and the G30 Edge, the distinguishing feature of which is improved navigation.
For $350, users get extreme 2000 Pa suction, BoostIQ technology for perfect carpet cleaning, excellent filtration. Bounce Navigation standard for most Eufys is complemented here with Smart Dynamic Navigation 2.0. Thus, the robots apply both anti-drop and anti-collision sensors together with additional sensors for path planning. The navigation leads to neat and logical row-by-row floor coverage and avoids spot missing.
The RoboVac G30 Edge also includes 13.2 ft boundary strips.
The coming Black Friday will become their first big sales event, so we expect modest discounts. However, some news about price drops by $80 looks much more optimistic. So, we'll keep monitoring the offers to provide you with the most accurate information in the future.
Though the RoboVac L70 hybrid was launched in August 2019, it still stays quite fresh model, unknown for many customers.
Like the previous devices, its strong sides include all-new, upgraded navigation. The system is based on the iPath Laser Navigation that scans the area and provides AI real-time map. Users can customize target cleaning and set virtual boundaries right from the phone.
The vacuum provides both dry and wet cleaning, the highest 2200Pa suction among all Eufy products, and integrated BoostIQ.
The current price for the bot is around $500. The manufacturer hasn't released any official information on the Black Friday deals yet. Besides, as you see, the model is quite new and expensive. By now, we suppose the offers will be limited, while the best discounts will reach $50-$70.
Eufy BoostIQ RoboVac 11S MAX is a cleaner that meets all the requirements of modern robots.
This super-thin model can cover the entire area of the room, including hard-to-reach places under sofas, armchairs, wardrobes, and open space with various coatings.
So, the 11S MAX has a BoostIQ function, thanks to which it can determine the type of cleaned surface and adjust the suction power. This technology is especially useful when cleaning carpets, as it allows the device to capture debris even on the medium-piled carpets.
In the MAX cleaning mode, the vacuum cleaner develops a significant suction power of 2000 Pa.
At the same time, the model works silently, requires a minimum of attention and maintenance, and can be controlled remotely or by voice.
The typical Amazon robot price is around $260. That year, the Black Friday discount for the 11S MAX was from $60 to $80. That is, you could save up to 35% of the usual price, and the unique cost was $180.
This year, we expect further price drops. Amazon has already offered a coupon for $40 off. According to some reports, we'll be able to buy Eufy BoostIQ RoboVac 11S MAX at the same 30%-35% discount.
Eufy BoostIQ RoboVac 15C and 15C MAX are broadly similar both to the previous model and to each other. These vacuum cleaners can be called one model with a different modification, rather than two different devices.
Like the 11S MAX, they have Wi-Fi connectivity, voice control, a three-stage cleaning system, 100 minutes of battery life, and several cleaning modes for different floors.
As the name implies, they also have a BoostIQ system, which is the only difference. Eufy 15C can provide a maximum of 1300 Pa in BoostIQ mode, and Eufy 15C MAX provides 2000 Pa at the same energy consumption and noise level.
The cost of the vacuum cleaners is $249 and $279 for the 15C and the 15C MAX, respectively. The price has been staying unchanged for two years.
Thus, last Black Friday, discounts on the first and second models amounted to a little more than $60 to $80. Considering the frozen, regular prices, you'll face similar offers this year.
The main advantage of this Eufy model hides in its name. This robot is very thin – only 2.85 inches.
Therefore, if your house is crammed with sofas, beds, coffee tables, cupboards with legs, and other furniture, then this vacuum cleaner will make its way to any place.
The 11S Slim is also suitable for predominantly hard floors like in the kitchen or in the bathroom. BoostIQ technology will help it vacuum a carpet, too, but a maximum suction of 1300 Pa won't give such a great result as the 11S MAX model guarantees.
Carpet cleaning will also take more time. In all other respects, the 11S Slim is an absolute copy of Eufy 11S MAX. In a word, this robot is designed for homes with hard floors and lots of furniture.
Since the robot has less suction, its price is less than that of the 11S MAX. On a typical day, you can buy Eufy BoostIQ RoboVAc 11S Slim for $220-230.
On Black Friday 2019, there were 20% and even 30% off offers for this model, and the minimum price was $169 per item. This year, there will hardly be any particular changes in price, so if you find a deal with a 30% discount on this product, be sure to take it.
Eufy 35C is a multifunctional robot vacuum cleaner for various surfaces that has a Wi-Fi connection, a triple filtering system, and supports virtual limiters.
Like all vacuum cleaner models in our review, RoboVac 35C also uses BoostIQ technology. When working in this mode, it can develop suction up to 1500 Pa.
This power can be safely called the golden mean because it both allows the robot to clean the carpets better and ensures silent operation.
The cost of Eufy 35C is $270-$290. Judging by the number of offers and demand, RoboVac 35C isn't the most popular and well-known model of Eufy.
It has a fairly standard configuration, which can be found in many Eufy robots at a lower price.
During Black Friday 2019, there were not many offers for this robot. However, this year, some retailers have already offered a $220 price.
But Eufy 15T is an entirely different matter. This robot is surprisingly similar to the previous model, but at the same time, it has a much more favorable price.
For $199, you get the same 1500 Pa suction, BoostIQ, ultra-slim case, triple filtration, three-stage cleaning, and other useful features.
Due to the low price, this model is in high demand and therefore has more offers in the market.
This year, as it was in 2019 Black Friday, we can hope for a 15% discount from the manufacturer. However, the already low price allows sellers not to hurry with discount deals.
And finally, the closing models of our list are Eufy 30 and Eufy 30C.
As in the case of the 15C and 15C MAX robots, we can speak of significant similarity between the models with some not so crucial differences.
Thus, both robots are equipped with 1500 Pa suction, several cleaning modes, including Max and BoostIQ, support for virtual limiters, etc. They work equally silently and cope with any surface from laminate flooring to medium-piled carpets.
Among the differences, one can distinguish that Eufy 30 doesn't support Wi-Fi connection, smartphone app, and voice control. Also, its battery lasts 30 minutes less.
The cost of the 30 series models varies from $240 to $299. The 30C provides more features and therefore costs more – about $299.
Last year, on Black Friday, RoboVac 30 could be bought for $179. This year we can hope to save the same amount.
The popularity of the model will hardly provoke cuts that exceed 25%. But for RoboVac 30C, sellers are ready to offer 30% off deals. And thus, the expected promotion price of this model will also be $199.
How to Find the Best Eufy Deals on Black Friday?
So, having examined all the top models of Eufy robot vacuum cleaners, their prices, past and expected discounts, we can finally choose the device that suits our requirements and budget.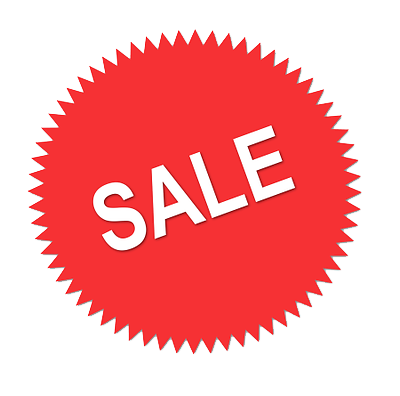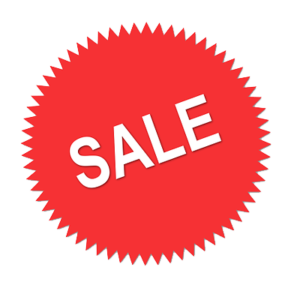 And in order not to miss the most lucrative Eufy Black Friday deals, you should prepare in advance and follow these easy search tips.
First, decide on the model you are going to buy. When the sales begin, you won't have so much time for reflection and hesitation.
Secondly, after noting an attractive discount price, don't rush to buy the product. Check prices in different stores from different countries. Not all sellers are honest and may raise the price before selling to later sell the goods allegedly at a discount. It is equally useful to read reviews about the seller.
Thirdly, subscribe to the sites of trading platforms where you are going to make a purchase. Their newsletter will tell you about the beginning of the action. Some sites even offer exclusive conditions for their subscribers, for example, coupons and promotional codes. It will also be useful to keep track of information on guiding sites and technical advisors.
That's all! We hope that our reviews and tips will help you make the purchase of your dreams on the most favorable terms.
We also encourage you to check out our other articles on Black Friday deals.