GOOVI 1600PA vs 1800PA vs 2100PA Face to Face Comparison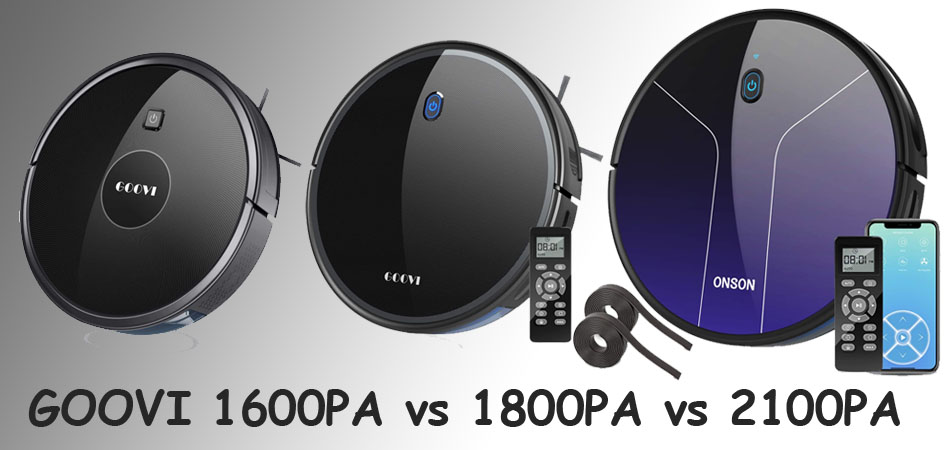 Hello everyone! Welcome to our GOOVI 1600PA vs 1800PA vs 2100PA review dedicated to searching for the best budget robot vacuum cleaner. GOOVI brand has been winning increasing popularity among customers though you may never have heard of it before. The vacuums have long been successfully competing with leading manufacturers like Roomba, Deebot, Eufy, etc. They even entered the Amazon list of best sellers.
Models are produced by ONSON company of domestic cleaning equipment. It is a relatively young manufacturer that began as a startup in 2015. Aimed at the production of affordable and smart vacuums for family use, ONSON soon developed its lineup of robotic floor cleaners named GOOVI.

Today, the series includes several products, each featuring different suction and floor type cleaning. We took the three most popular modifications and put them into comparison to distinguish the optimal variant for customers with various requirements.
Main Differences Between the Models
In the course of the comparison, we highlighted the following differences between the models:

Suction is the main distinguishing feature of the models. Customers can choose between 1600 Pa, 1800 Pa, and 2100 Pa operation.
The last two cleaners have automatic carpet boosting function to perform more thorough pile vacuuming.
All three robots use sensors and random moving patterns. However, the 2100PA also boasts of an intelligent Gyroscope with Mapping navigation.
GOOVI 2100PA updated is also the only device that supports Wi-Fi.
Magnetic boundary strips are included in the 2100PA kit. GOOVI 1800PA is compatible with virtual walls but doesn't have them.
The second cleaner is slightly lower than its brothers.
Model
Name
Robot Vacuum, GOOVI 1600PA Robotic Vacuum Cleaner with...
Robot Vacuum, GOOVI 1800Pa Robotic Vacuum Cleaner (Slim) Max...
Robot Vacuum, GOOVI by ONSON 2100Pa Robotic Vacuum Cleaner...
Model
Name
Robot Vacuum, GOOVI 1600PA Robotic Vacuum Cleaner with...
Model
Name
Robot Vacuum, GOOVI 1800Pa Robotic Vacuum Cleaner (Slim) Max...
Model
Name
Robot Vacuum, GOOVI by ONSON 2100Pa Robotic Vacuum Cleaner...
GOOVI 1600PA D380 Robotic Vacuum Cleaner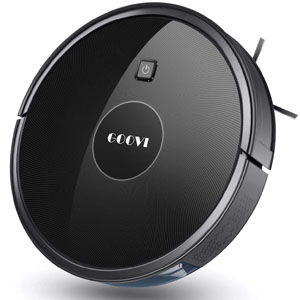 The first model of our comparison offers standard 1600 Pa suction and quite typical control characteristics, which influence its price. Though one may not find anything extraordinary here, the efficiency of the vacuum meets most requirements.
GOOVI 1600PA is designed for all hard floors, pet hair elimination, and carpet cleaning up to the medium pile. The model will better suit small and medium-sized houses as its basic navigation may not cope with large space. Here, we see the usual anti-drop and anti-collision sensors. The cleaner moves randomly and cannot determine dirty areas.
Depending on the surface type, users can set one of four cleaning modes. Please pay attention that the 1600PA is the quietest robot of our review.
Setting, scheduling, and other managing go through a remote control. The vac doesn't support a Wi-Fi connection, which is a pity.
In general, the advantages of the cleaner definitely overweigh inevitable minuses. We can say it's a nice middle-class device with decent functionality and a similar price. Compact body, excellent passability, capacious bin, and durable battery with self-charging function definitely cost its $200 price. So, if you don't live in a multi-story castle and are OK with the lack of smartphone control, the vacuum is for you.
Pros
suitable for hard floors, carpets, and pet hair
nice suction
360° Smart Sensor Protection
several cleaning modes
nice dustbin
120 minutes of runtime
Self-Charging function
high-efficiency filter
a remote control included
quiet
budget price
Cons
no Wi-Fi support
weak basic level navigation
no anti-allergen air treatment
gets stuck in awkward places despite its compact case
GOOVI 1800PA F007 Robotic Vacuum Cleaner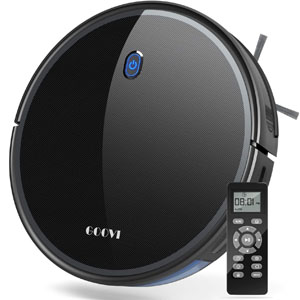 GOOVI 1800PA became an improved version of the previous robot vacuum cleaner. This time, the manufacturer decided to focus on suction and maneuverability. It resulted in a higher 1800 Pa power with a new function of automatic carpet pressurization. Engineers also made the case even lower, and now the model measures 2.81″ in height.
We'd like to note a minor change in navigation. Though the main orientation still runs thanks to sensors, the 1800PA is compatible with magnetic boundary strips. Please pay attention that the F007 modification comes without strips.
All other characteristics of the product coincide with the previous generation. We have the same battery with self-charging, optional cleaning modes, dustbin, and filter. Unfortunately, the brand didn't improve the control function, and we miss Wi-Fi again.
Thus, we conclude that GOOVI 1800PA fulfills the same cleaning tasks and works on the same surfaces. Thanks to higher suction, the cleaner deals better with carpets and hair. Also, there was an attempt to solve the problem of getting stuck (which has met with little success, by the way).
The product is suitable for medium houses with pets and more carpeted floors.
When it comes to price, it may reach $250, but most part of the time, you may find $170-$190 offers.
Pros
smaller case
suitable for hard floors, carpets, and pet hair
improved suction
carpet boosting
360° Smart Sensor Protection
several cleaning modes
nice dustbin
120 minutes of runtime
Self-Charging function
high-efficiency filter
a remote control included
compatible with magnetic boundary strips
quiet
budget price
Cons
no Wi-Fi support
weak navigation
no anti-allergen air treatment
boundary strips are not included
still gets stuck
GOOVI 2100PA J20C Robotic Vacuum Cleaner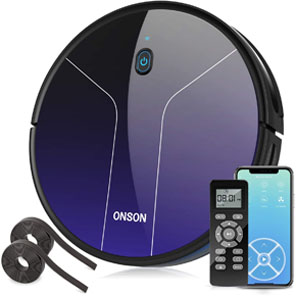 The final model of the review can boast of the highest suction. The cleaner was upgraded to provide 2100 Pa cleaning, which is enough even for thick carpets. Automatic carpet boosting contributes to efficiency. However, the high soft pile may cause getting stuck.
While its 1800PA predecessor has complicated relations with boundary strips, this modification certainly comes with two 6.6ft magnetic boundary strips. Thus, users can improve the sensor-based navigation, limit the cleaning area, or close some spots.
GOOVI 2100PA is the smartest vacuum of the brand. Besides traditional sensors, we note additional Gyroscope technology that helps the vacuum build cleaning routes and forget about random moving.
Also, it's capable of creating a map.
Users will see their house plan in the app as, finally, ONSON added a Wi-Fi support feature to its vac. Wi-Fi means not only smartphone control but also voice commands via Alexa and Google Assistant.
GOOVI 2100PA is very similar to the two previous generations. But this model is designed for larger rooms with complicated furnishing. We recommend this device as a more powerful and smarter alternative for mainly carpeted floors and massive pet messes.
The price for GOOVI 2100PA reaches $360, depending on the sales available. The vacuum doesn't belong to the budget category anymore, but it stays an affordable option and offers one of the most beneficial prices among robotic cleaners of such power.
Pros
compact case
suitable for hard floors, carpets, and pet hair
the highest suction
carpet boosting
360° Smart Sensor Protection
Gyroscope technology for path planning
Mapping
several cleaning modes
nice dustbin
120 minutes of runtime
Self-Charging function
high-efficiency filter
app and voice assistants support
a remote control included
two magnetic boundary strips included
quiet
affordable price
Cons
no anti-allergen air treatment
gets stuck
American and European users may have minor issues with the app
Face to Face Comparison
After the short description, let's come to the detailed comparison of GOOVI robot vacuums' characteristics.
Design and Dimensions
GOOVI 1600PA: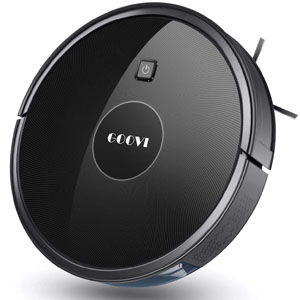 12.75″ x 12.79″ x 2.83″
5.73 pounds
GOOVI 1800PA: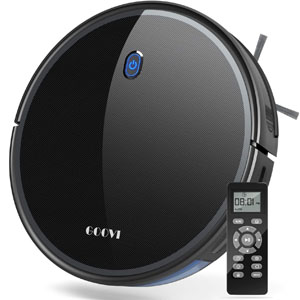 12.75″ x 12.79″ x 2.81″
5.73 pounds
GOOVI 2100PA: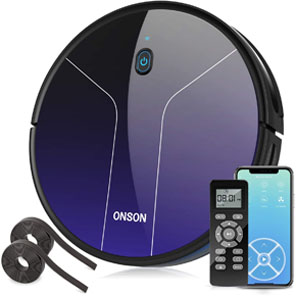 12.75″ x 12.79″ x 2.83″
5.73 pounds
As you see, the models are absolutely identical in weight and in dimensions except for the height. The second model is 2.81″ only. Thus, the 1800PA becomes the smallest in our review and among all robot vacuum cleaners. The first and the last cleaners share 2.83″ case, though 0.02″ don't play a significant role in practice.
We may conclude that these GOOVIs offer the same passability. Many users complain about vacuums getting stuck, but we believe it to be connected with the wheel and the whole driving system design rather than with dimensions.
The appearance of the models also has little points for distinction. Each device comes with a classic round case made of black resistant plastic. A single On/Off button crowns the top panels.
Navigation
Infrared sensors form the core of GOOVI vacuums' navigation systems. Sensor elements are divided into anti-drop and anti-collision ones that prevent falling and dangerous hitting, respectively. Sensors evenly cover cases to make 360° protection.
Thus, users can be sure of the vacuums' safety. But when it comes to the cleaning improvement, sensor-based navigation is effortless.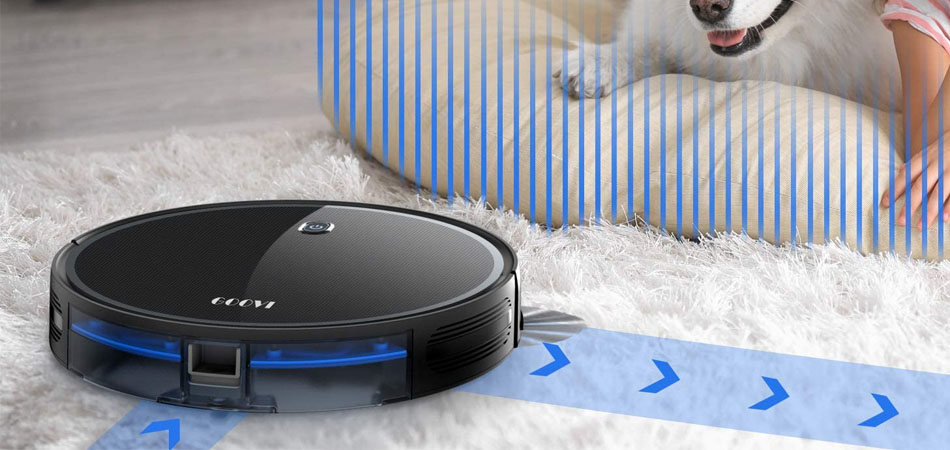 The only model that tried to refuse random moving was GOOVI 2100PA. We've already discussed its Gyroscope technology and contribution to navigation. The gyroscope system can make the robot vacuum cleaner run in neat Z-shaped cleaning paths, making the cleaning more comprehensive. A preplanned cleaning route means faster cleaning and less likely dirt missing.
But the main advantage of the upgraded 2100PA is its Real-Time Mapping technology. The bot scans the area and makes a one-floor plan.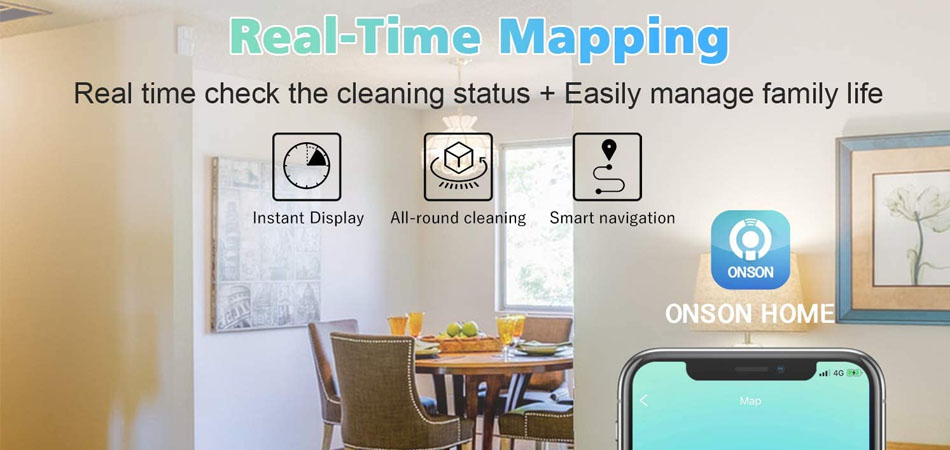 Finally, the 1800PA and the 2100PA are compatible with magnetic boundary strips. Both models come with two 6.6ft strips. But GOOVI 1800PA model doesn't include such units in the kit. Please, check your serial number and the presence of strips beforehand.
Verdict: Unfortunately, navigation is not the strongest side of GOOVI robots. Cleaners cope with obstacles and dirt collection, but random moving means smaller areas and longer operation. GOOVI 2100PA is a true winner here thanks to its unique Mapping, Gyroscope path planning, and magnetic walls. This vac can be applied in bigger dwellings with much more complicated furnishing.
Filter System
The filter system is the feature that unites all three models. All GOOVIs are equipped with a high-efficiency filter. The element wasn't certified as a HEPA level one, but it traps over 95% of dust and hazardous particles.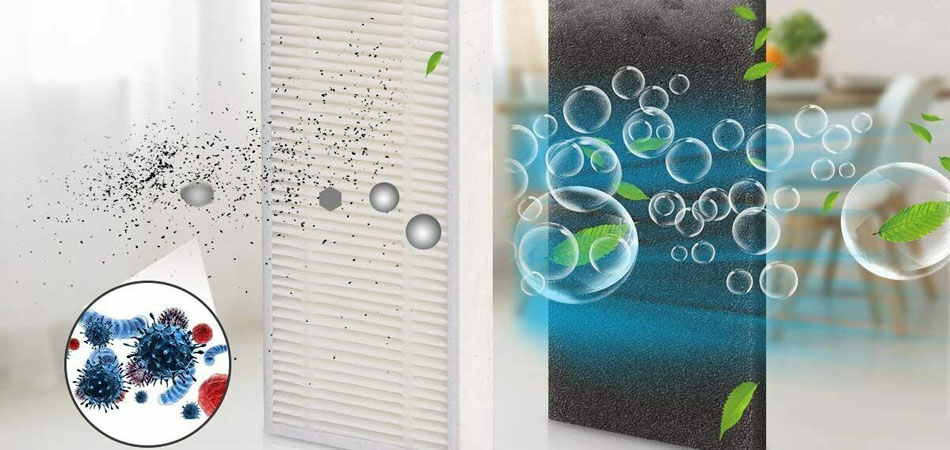 However, please mind that tests didn't prove the vacuums' efficiency in allergen filtration. While some particles may be captured, the majority of them are left in the air.
High-efficiency filters are also reusable but not washable. Just tap them after every cleaning.
Verdict: Original filters will deal with usual air treatment, but people with allergies are better to look for something more powerful. Or they can also replace high-efficiency units with HEPA filters since the manufacturer purchases such packs.
Connectivity
As long as nowadays, even the cheapest robot vacuum cleaners support Wi-Fi connection and can work with smartphones and smart speakers, the lack of such function is looked upon as a huge disadvantage. Unfortunately, ONSON produces simple cleaners, and few of them can boast of Wi-Fi connection. Only one of our competitors can.
GOOVI 2100PA J20C updated model is compatible with the ONSON app. Once installed on your smartphone, it allows you to control and program the bot from any place in the world. We especially love a weekly cleaning schedule that doesn't need daily resetting.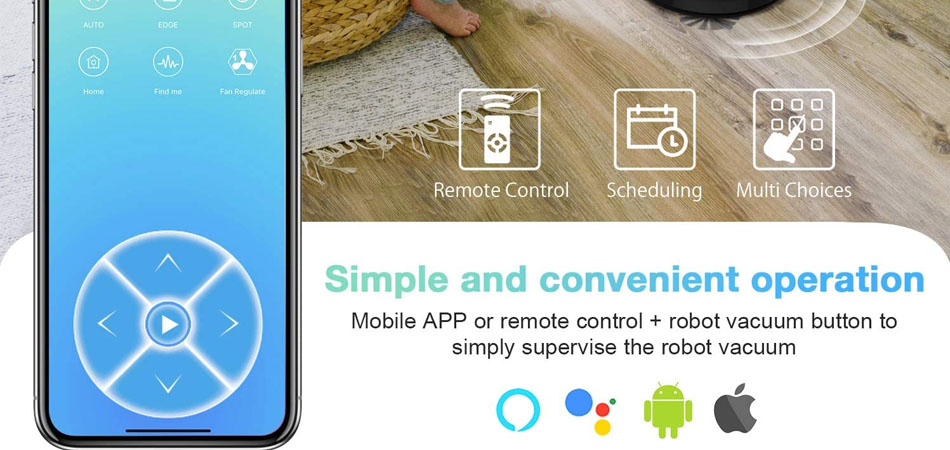 Wi-Fi support also means that you can run your cleaner with voice commands through standard smart speakers. Thus, GOOVI 2100PA can easily integrate into your Smart Home system.
Instead of smartphone control, GOOVI 1600PA and 1800PA use remote controls. Units allow for setting cleaning modes, suction adjustment, remote turning on/off/pause, and planning cleaning schedule.
The latter function helps set the time for future cleaning. However, robots can be scheduled to run once a day at any time you choose but cannot be scheduled to run on certain days of the week. A remote control serves like a 24h timer.
We've already discussed magnetic strips, so let us just quickly mention one more time that they are another smart connectivity available for the 1800PA and the 2100PA devices. GOOVI 1600PA may slightly lose because of the lack of virtual walls, but otherwise, it's equal to the rivals.
Verdict: GOOVI 2100PA provides us with every smart connectivity feature we may want, so it is a clear favorite for innovation hunters.
When it comes to two other cleaners, the budget price makes us put up with something, and Wi-Fi is such a thing. Besides, if we forget about weekly schedule and useful app/voice managing, the whole control system satisfies our basic needs.
Suction Power
You can easily guess the suction power of the models by their names. Let's remember it one more time – we have 1600 Pa, 1800 Pa, and 2100 Pa, respectively.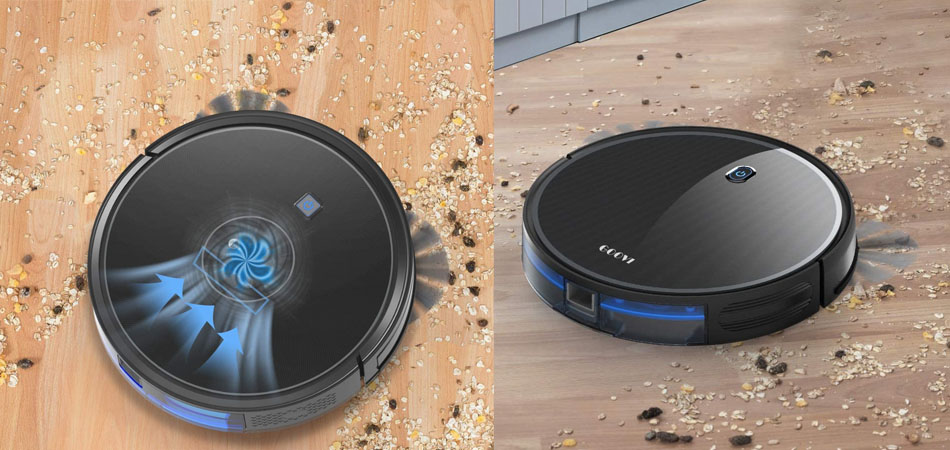 Suction significantly varies, depending on the mode you choose. There are four main options:

Auto that provides standard floor processing;
Spot cleaning concentrates on extra polluted areas and high traffic zones;
Max reaches the highest power possible;
Edge mode focuses on more thorough sweeping along walls and in the corners;
The last two GOOVI models also feature carpet boosting technology. It means they increase suction on the piled surfaces for deeper cleaning.
Verdict: Power is the main difference between the cleaners. While the first device works on hard floors and medium carpets, the last model is capable of cleaning the thick pile. The choice will depend on your needs, but we note equally efficient hair collection and hard floor sweeping.
Brushes
The brush system coincides with all models. Engineers present a standard three-stage system.
We see two side brushes with three rays each that collect debris on the sides. They sweep it closer to the main brush that picks up dirt and sends it to the suction port.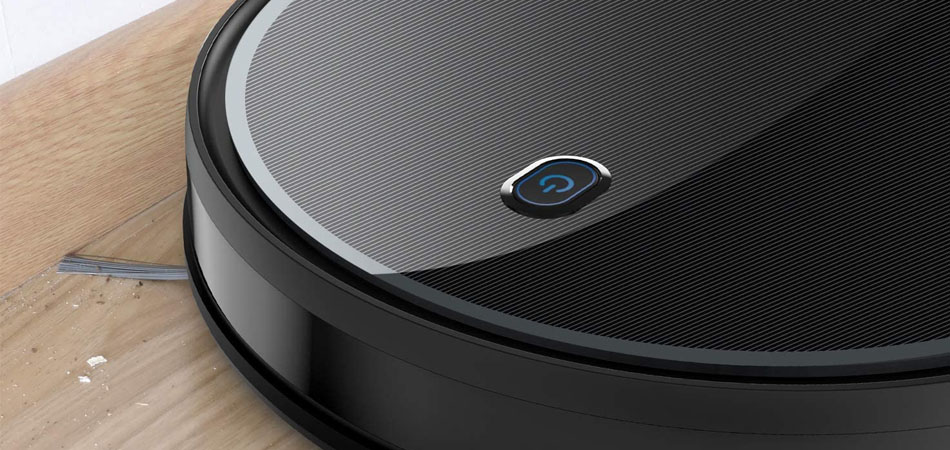 The central brush is a combined roller with tough bristles and rubber blades. Such collaboration allows for persistent but gentle dirt collection, including such complicated pollution as hair. The roller can be called multi-surface as it suits both hard floors and carpets.
Let us note that the roller brush doesn't float and adjust the position to the surface like more expensive Roombas do – you may learn more about this useful function in our Roomba vs Deebot review. The bristled design also means hair tangling. However, all these moments are not such significant drawbacks to disturb cleaning.
Dustbin
Collected dirt comes directly into dustbins, which are also the same in these GOOVI robots. Surprisingly, the manufacturer did its best to provide us with capacious 600 ml bins. For comparison, the more expensive Roomba 675 can hold only 300-350 ml.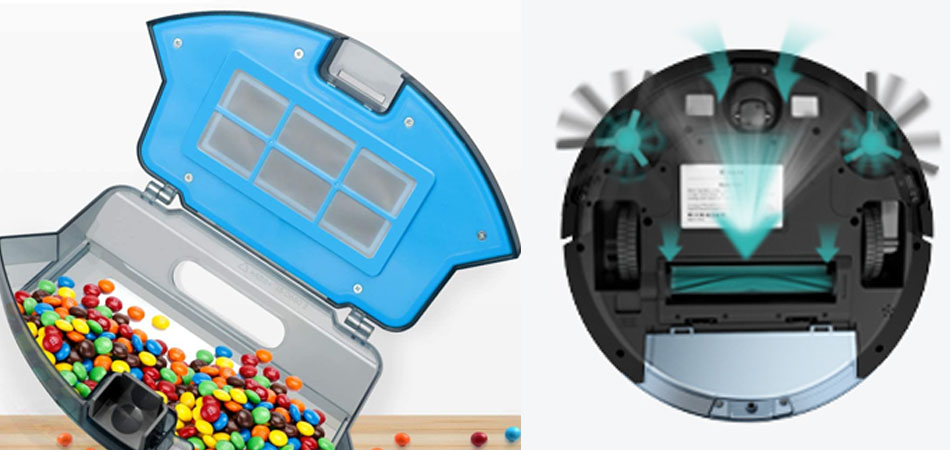 None of the models can notify users when they are full. But dustbins are plastic and transparent, which makes monitoring easier.
Runtime
Regardless of the maximum suction, all three models last for 120 minutes in the quiet mode. Such runtime is provided by a standard 2600 mAh Lithium-Ion battery.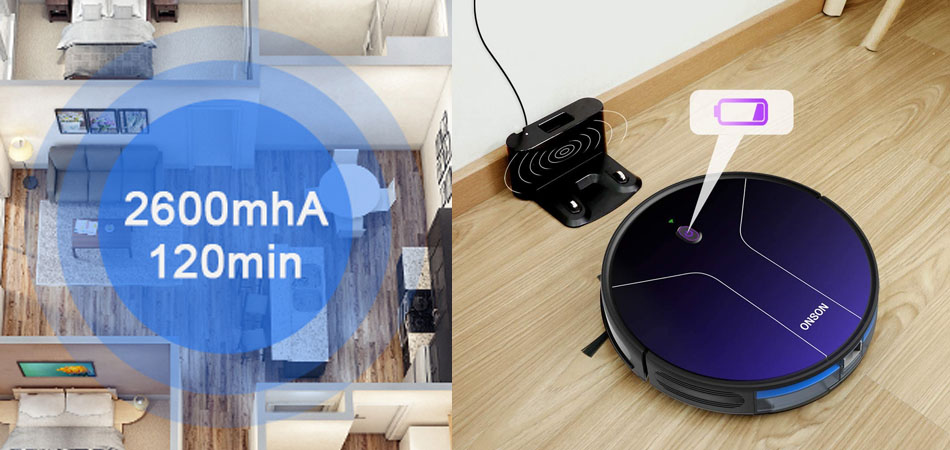 GOOVI vacuums are intelligent enough to monitor and determine the charge level. Once it's over, they automatically return to the dock. The system is called Self-Charging. However, after 5-6 hours of recharging, robots won't continue cleaning from the spot they were interrupted like Recharge & Resume vacuums do.
Verdict: Two hours is more than enough to clean about 1300-1500 ft2 dwelling. So, customers can rely on all models and their durability.
Noise
GOOVI robots perform one of the most silent cleanings among vacuums. Users can choose between modes and alter the noise level from 45 dB (in Edge mode, for example) to the highest 75 dB (in Max).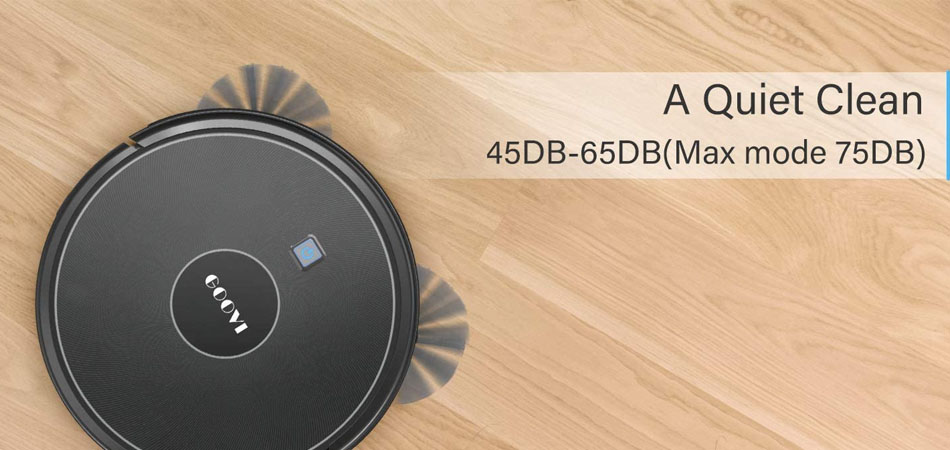 At the same time, you'll find lots of reviews where users complain about the noisy operation. Unfortunately, the most popular Auto and Max modes make vacs work loudly for unaccustomed people.
Anyway, our competitors are suitable for families with small kids and shy pets.
Accessories
GOOVI 1600PA:
1 charging dock
4 side brushes
1 extra high-efficiency filter
1 main brush
1 cleaning brush
1 remote control (2AAA batteries included)
1 adapter
GOOVI 1800PA:
1 charging dock
4 side brushes
1 extra high-efficiency filter
1 main brush
1 cleaning brush
1 remote control (2AAA batteries included)
1 adapter
GOOVI 2100PA:
1 charging dock
4 side brushes
1 extra high-efficiency filter
1 main brush
1 cleaning brush
2 6.6 ft magnetic boundary strips
1 remote control (2AAA batteries included)
1 adapter


The presence of additional filters, brushes, and even batteries for remote controls shows how generous the manufacturer is. These most demanded consumables will help you save time and money during the first months of use.
Tests on Different Types of Floors
For tests, we took the three most wide-spread domestic pollutions – sugar, cornflakes, and pet hair. All dirt types were spread on the limited laminate and carpet areas. So, let's have a look at the results.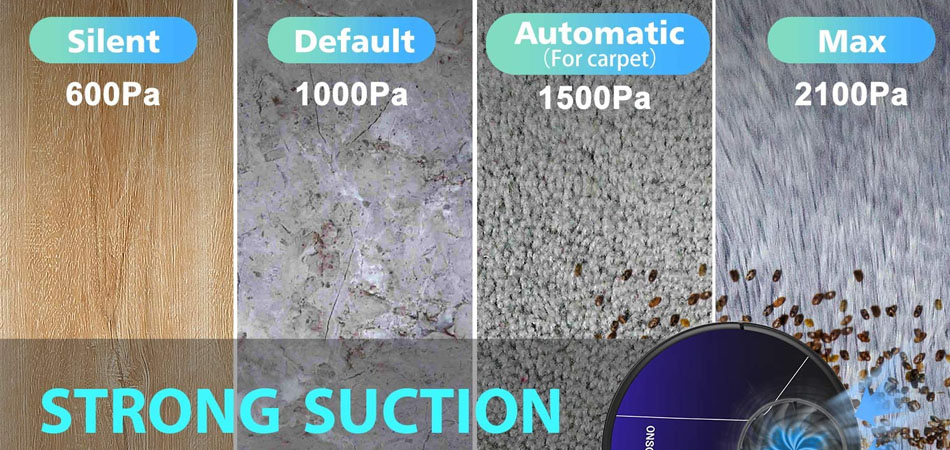 Undoubtedly, all GOOVIs coped with the hard floor. Working in Auto mode, they picked up 100% of pollutions, which took about 3 minutes.
Low carpet cleaning turned out to be more challenging, but it was predictable. The 1800PA and the 2100PA are leaders here thanks to smart carpet boosting. Cleaners picked up 98% of dirt within 5 minutes. However, the 1600PA device provided the same quality of cleaning but for a longer time.
Vacuuming became harder on the medium pile. While GOOVI 1600PA eliminated about 90% of dry particles and 80% of pet hair, its more powerful brothers showed 95% efficiency.
Buyer's Guide – How to Choose the Best Robot Vacuum Cleaner?
No matter what robotic brand you want, the rules of model choosing is the same for everyone. So, let's quickly remember them.
First of all, we don't recommend mindlessly grab the most expensive robot vacuum you see. Though top-level devices usually have the most innovative functions and the highest power, you may not need them. If you'd like to purchase an optimal cleaner for reasonable money, please consider your conditions and requirements like:
Size of your house. A robot vacuum for a small apartment and a bot for multi-story houses are two different devices. The smaller house you have, the simpler model you need.
Floor types: Even the weakest modern vacuums will cope with hard floors, which means owners of such houses may save on power. If you have lots of carpets, you, on the contrary, need powerful suction over 1300-1500 Pa.
Pets: Fluffy pets are the sources of the most challenging pollution – hair. That's why pet owners are recommended to choose robot vacuums with high suction, capacious dustbins, and special anti-tangling brushes.
Brushes: Not only should they be resistant to entanglement, but also it's better to check the ease of their cleaning. If your brushes can adjust the position to the floor height, you'll get better dirt collection on multiple surfaces.
Dustbin and filter: A big dustbin means rare dirt throwing, more worry-free and hygienic operation. Bin capacity and filter are also important for pet owners. We especially appreciate anti-allergen air treatment systems.
Navigation: Large houses with complicated architecture and furnishing are too difficult for simple sensor navigating devices. The more space you have and the more obstacle there are, the more intelligent navigation systems you should purchase (such as laser, visual navigation, mapping, etc.).
Battery: Please always pay attention to the runtime. Match it with your house size, bot's suction, navigation, and other energy-consuming functions to make sure it will last long enough. Your perfect robot vacuum should be able to cover the whole dwelling at one charge.
Smart control: Though app, voice assistants, Wi-Fi don't influence the cleaning, they can significantly improve the ease of control. Smart robots can be run via smartphones, voice commands; users can customize the cleaning and set schedules; finally, robots can be integrated into the Smart Home system.
Frequently Asked Questions
GOOVI 1600PA vs 1800PA vs 2100PA: which is the best for carpets?
The 1800PA and 2100PA are the optimal options for carpet cleaning thanks to their high suction and additional carpet boosting. GOOVI 1600PA lacks smart carpet detection and offers lower suction, so we'd recommend it for hard floors and low carpets only.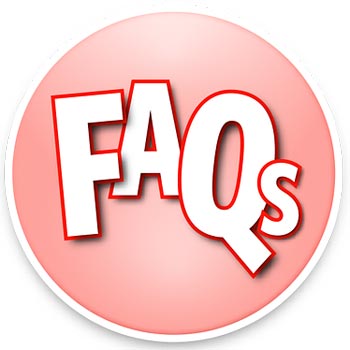 What are the main differences between Roborock S5 and S5 Max robot vacuums?
Do GOOVI vacuum cleaners climb the threshold?
Are Roborock flagships expensive?
Yes, all GOOVI models have a well-thought-out driving system with big wheels, which allow them to overcome small elevations up to 0.64 in height.
How to connect the GOOVI 2100PA vacuum to Wi-Fi?
First of all, download the ONSON app on your smartphone. Open the app and sign in. Then press + to add your device and select the model. Enter your WIFI account and password, and click «OK». After the 100% connection success, click the connected cleaner to enter the operation interface. For more detailed information, please consult the Application Guide.
How to set a cleaning schedule for GOOVI robot vacuum using a remote control?
Press the Bell button on your remote control to open the Cleaning Schedule display. Then press the arrows to select the desired time of cleaning. Finally, press the On/Pause button to complete the process.
Are GOOVI robot vacuums made in China?
GOOVI is a robotic brand produced by the Chinese ONSON company. That's why their products are made in China.
Conclusion
Detailed comparison and tests proved that budget GOOVI robots are worth trusting. On the one hand, robot vacuums may be too simple for modern worldly-wise users. They will also hardly cope with large spaces. However, not only are they equal to more expansive and well-known devices but sometimes even outperform them in certain characteristics. So, we definitely recommend all three GOOVI models as a nice and efficient alternative to customers on a budget.
GOOVI 1600PA will be the most affordable option, but please mind it better suits hard floor cleaning and pet hair collection.
GOOVI 1800PA is for you if you're looking for a more powerful twin of the 1600PA for your small/medium apartment.
However, the 2100PA updated model is our favorite. Though it requires greater investment, you'll get the highest suction, smart navigation, and Wi-Fi support.