GOOVI 1600PA vs Eufy 11S Slim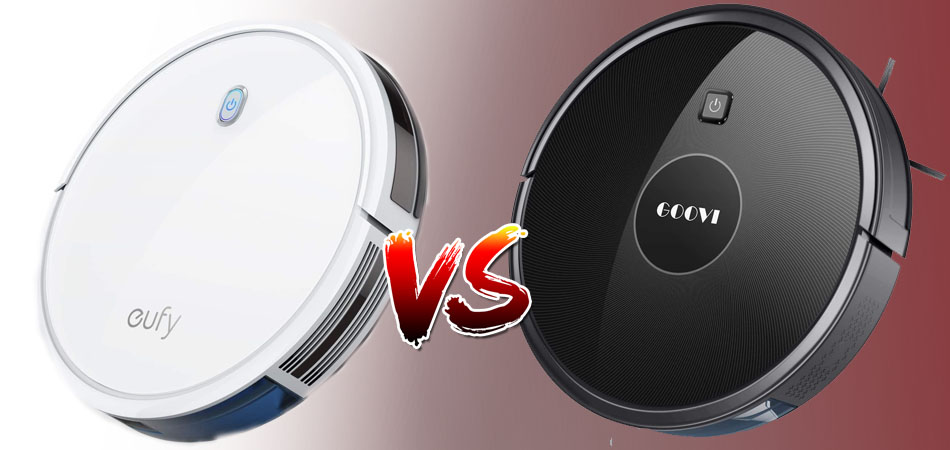 In modern conditions, robot vacuum cleaners are not considered to be exotic or expensive anymore. People got used to the fact that you can easily purchase a nice device for under $200. The main question now is whether these budget cleaners will be smart and efficient enough.
Our today's article is dedicated to GOOVI 1600PA vs Eufy 11S Slim comparison. Models are produced by two Chinese brands, ONSON and Anker, and noted for excellent performance and price. You won't see any innovative features here, but both devices definitely have advantages. What are they? Stay with us to find it out!
Main Differences Between the Models
From first sight, we see the striking similarity of models both in terms of appearance and filling. However, choice needs to be based on differences, so let's briefly mention them before the main comparison:
GOOVI and Eufy offer different powers. The first cleaner reaches 1600 Pa, and the second has 1300 Pa of maximum suction.
The S11 Slim can determine hard floors and carpets thanks to BoostIQ.
The number and operation of cleaning modes also vary.
Though our robots come with the same battery, their runtime slightly differs. The GOOVI lasts for 120 minutes, while the RoboVac works for 100 minutes.
Case height comparison shows that the 1600PA cleaner is a little bit lower.
Model
Nice Choice
Good Choice
Name
Robot Vacuum, GOOVI 1600PA Robotic Vacuum Cleaner with...
eufy BoostIQ RoboVac 11S (Slim), Robot Vacuum Cleaner,...
Dimensions
12.75 x 12.79 x 2.83 inches
12.8 x 12.8 x 2.85 inches
Nice Choice
Model
Name
Robot Vacuum, GOOVI 1600PA Robotic Vacuum Cleaner with...
Dimensions
12.75 x 12.79 x 2.83 inches
Good Choice
Model
Name
eufy BoostIQ RoboVac 11S (Slim), Robot Vacuum Cleaner,...
Dimensions
12.8 x 12.8 x 2.85 inches
GOOVI 1600PA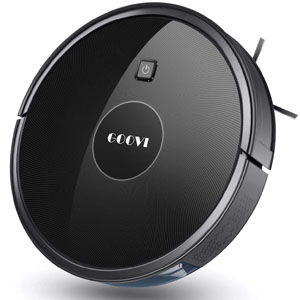 GOOVI 1600PA is a newcomer in the robotic household market. However, the model has gained certain success and popularity among customers.
First of all, it offers quite efficient and powerful cleaning for more than decent money – this cleaner will cost you no more than $200. Users note nice filtration and excellent pet hair collection. So, we can recommend it to pet owners and small houses with hard floors and low/medium carpets.
But please mind that this assistant is helpless on thick carpets because of the suction and the lack of carpet boosting.
Engineers developed an extremely compact case, which means worry-free cleaning everywhere where manual cleaning or regular vacuuming is impossible.
At the same time, one can't help paying attention to its simplicity. GOOVI 1600PA doesn't support Wi-Fi connection or modern intelligent navigation methods except for protective sensors.
Control and programming go through a remote control. It even allows for setting a cleaning timer and switch between several modes.
Though GOOVI 1600PA won't satisfy innovation hunters and won't be applied in large dwellings, it is an excellent device for daily cleanliness maintenance in most houses. The vacuum also outperforms lots of more expensive and promoted brands.
Pros
excellent cleaning on hard floors and carpeted areas
suitable for pet hair vacuuming
nice suction
360° Smart Sensor Protection
several cleaning modes
capacious dustbin
120 minutes of runtime
can perform self-charging
high-efficiency filter
a remote control included
quiet
budget price
Cons
no Wi-Fi support
weak basic-level navigation
no anti-allergen air treatment
gets stuck
Eufy 11S Slim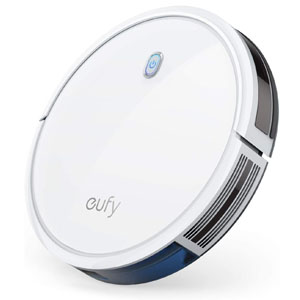 It's worth mentioning that Eufy 11S Slim shares lots of characteristics with the previous model. Also being produced by a Chinese brand, the 11S especially focuses on the balance between affordability and performance but neglects smart functions.
Eufy 11S Slim works on the same categories of surfaces – hard floors and carpets up to the medium-piled. The device provides 1300 Pa suction and excellent BoostIQ function. It's super-thin, and compact body fits all areas, and we noted no cases of getting stuck.
Brush design and high-performance filter trap pet hair and dust. When it comes to pet allergens, efficiency is not that great.
Cleaning will last for 100 minutes. And when the charge is over, you won't have to worry about it – the model will automatically return to the dock.
Dock searching as well as other navigation runs due to infrared sensors. Unfortunately, this is all orientation technologies supported by the unit.
Once again, we lack Wi-Fi connectivity and integration with smartphones and smart speakers. Still, users get a remote control for basic scheduling and customization.
Eufy 11S Slim was designed for medium-sized dwellings with combined floors and pets. Real tests and place in the top best robot vacuums of 2019 prove the manufacturer does everything right. The model is perfect for family use when no super-smart technologies are needed.
We also recommend it for everyday cleaning with no tough messes. At the moment, one item costs $220.
Pros
compact design
works on hard floors and medium carpets
BoostIQ technology
nice pet hair collection
case protecting sensors
durable battery for 100 minutes of cleaning
big dustbin
self-charging
high-performance filter
a remote control included
affordable cleaner
Cons
not suitable for thick carpets
random moving and weak navigation
no Wi-Fi support
not suitable for allergy sufferers
From the first look, we can conclude that the models are rather similar than not. However, it's time to conduct a more detailed face to face comparison to highlight all characteristics.
Face to Face Comparison
Design and Dimensions
Appearance is the first thing you pay attention to. Speaking about the design, we can state that both options will easily fit any interior thanks to simple yet stylish and universal esthetic implementation.
Both cleaners have black round cases made of durable plastic. The minimalistic design offers only On/Off buttons and brand name written on the top panel.
However, while design focuses on decorative meaning, dimensions have a real impact on performance. The smaller and lighter the body, the fewer barriers it has for cleaning.
GOOVI 1600PA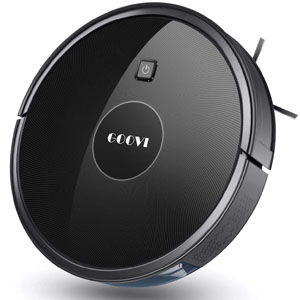 GOOVI 1600PA has the following dimensions:

12.75″ x 12.79″ x 2.83″
5.73 pounds
Eufy 11S Slim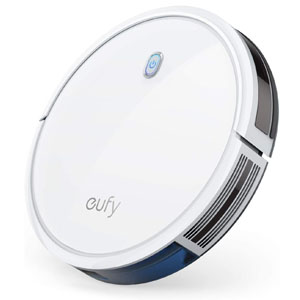 Eufy 11S Slim offers such dimensions as:

12.8″ x 12.8″ x 2.85″
5.73 pounds
Not only are the GOOVI and the Eufy similar in appearance, but they also are almost identical in dimensions. Both manufacturers pay special attention to their products' low profile. Indeed, these robot vacuums are the most compact in the market.
Verdict: Robots partly solve manual floor cleaning problems when you cannot physically reach some areas. GOOVI and Eufy are those cleaners that will fit under every piece of furniture and clean where neither you nor your regular vac does.
Navigation
As you noticed from the first part of the review, navigation is a weak point for both devices. Chinese brands usually prefer power and efficiency to smart functions such as laser or mapping.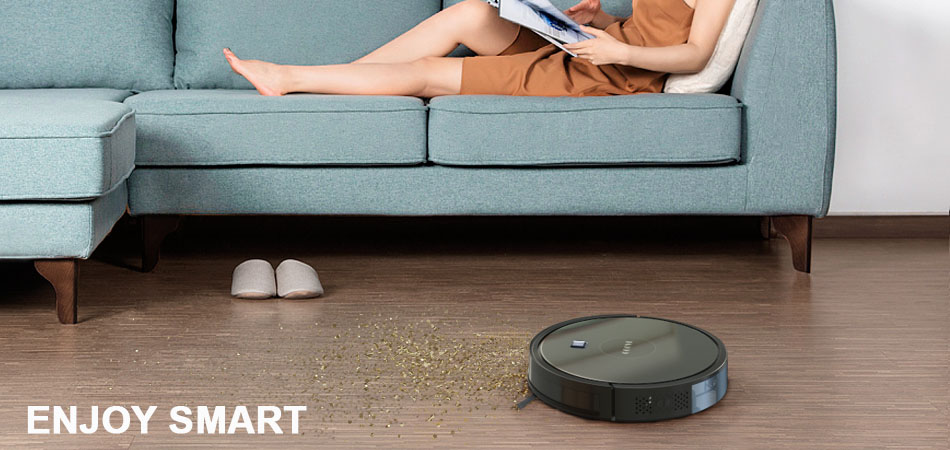 GOOVI 1600PA and Eufy 11S Slim are equipped with numerous anti-drop and anti-collision sensors, similar to construction and performance. Sensors scan the space and inform robots on approaching obstacles. It prevents hitting and possible damages to the cases. Anti-drop sensors are also aimed at robots' protection against falling from elevations (stairs, platforms, multi-level floor).
Both devices run in random patterns. They move chaotically, avoiding obstacles. We miss dirt detection functions, which would help them focus on more polluted areas.
Verdict: GOOVI 1600PA and Eufy 11S Slim can efficiently work in small and medium-sized houses, but their navigation is insufficient for large, complicated dwellings. Though navigation systems take care of the robots, they don't include anything for cleaning improvement. Our competitors are quite thorough, but dirt missing is still possible. Besides, random cleaning takes more time.
Filter System
The first cleaner uses a high-efficiency filter. The second cleaner has a high-performance unit.
Despite the difference in names, we deal with almost identical filtering systems. The only difference is that the GOOVI has a single unit, while the RoboVac tots up its filtration from three separate elements – pre-filter, high-performance filter, and foam filter.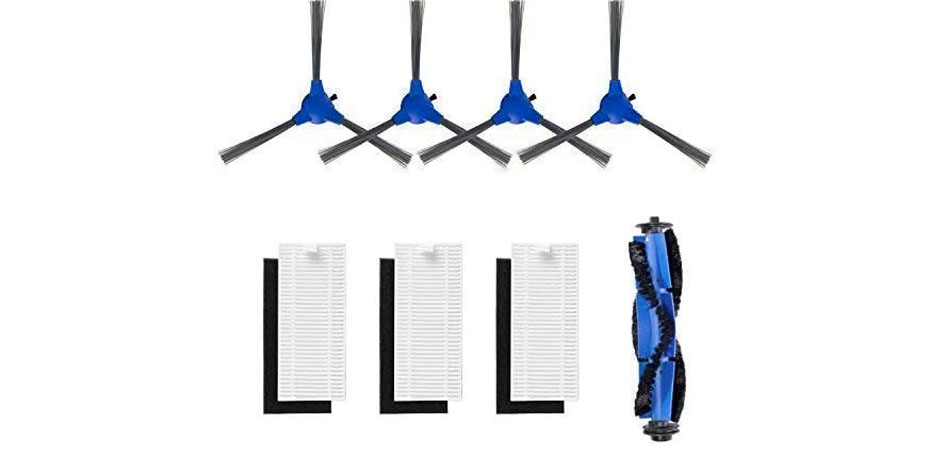 These filters trap about 95% of dust and flying particles, which is an excellent result for small robotic assistants. However, when it comes to allergen elimination, they will partly cope with pollen, pet allergens, mold. Most part of these hazardous elements will stay in the air.
Verdict:
Vacuums offer decent filtration for the money. It can satisfy the needs of most people and are even safe for family with kids and pets. But if you have respiratory problems and look for something more efficient, we'd recommend you specialized robots with HEPA filters like
Roomba 900 series
.
Connectivity
Both Chinese brands equip their budget robot cleaners with remote controls. These small units work on AAA batteries, have displays and buttons to allow you manually turn the bots on/off, switch between modes, and set a simple daily schedule for 24 hours.
Please mind that with the 1600PA and the 11S Slim, we cannot set cleaning for certain days of the week. This function is available in app-controlled devices, but our cleaners don't enter this list.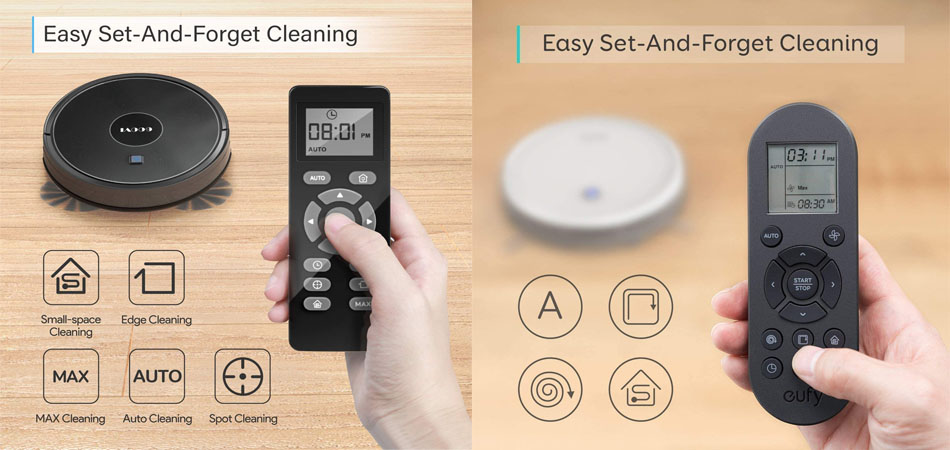 Neither of our competitors supports Wi-Fi, which automatically means they don't support app and voice control. Besides, we would be happy to see virtual wall connectivity here.
Verdict: Frankly speaking, the connectivity functions of the models are too simple for modern robotic vacuums. A remote control tries to give us everything we may need for vac managing, but control through a smartphone or smart speakers is incomparably more convenient and diverse.
Suction Power
GOOVI 1600PA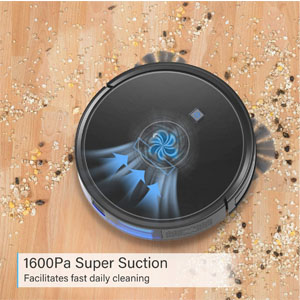 GOOVI 1600PA reveals its power rate at once. Here, we get the maximum of 1600 Pa suction that varies depending on the mode set:

Auto (for standard routine cleaning)
Spot (for more thorough cleaning of a certain area)
Edge (for more thorough cleaning along walls and in corners)
Max (for the highest suction)
Eufy 11S Slim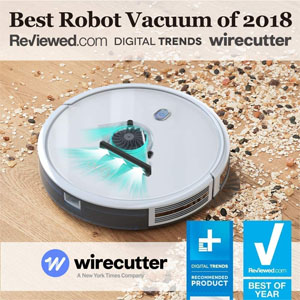 Eufy 11S Slim reaches 1300 Pa. Though users get less power, the number of cleaning modes impresses. Standard settings familiar from the previous device are combined with unique regimes:

Auto
Spot
Edge
Single Room (select this mode when one specific room needs to be cleaned; one cycle lasts for 30 minutes)
Manual cleaning (allows you to manually direct your RoboVac to clean a particular area by using the directional buttons on the remote control)
Moreover, Eufy 11S Slim supports BoostIQ technology; i.e., it recognizes carpeted areas and automatically adjusts suction.
Verdict: Both models are perfect for hard floors and medium-piled carpets. But despite the GOOVI's higher suction, we give our preference to the Slim model. The difference in 300 points is not that dramatic, while its carpet boosting and more cleaning modes significantly contribute to the result.
Brushes
Robots use two standard side brushes for thorough edge cleaning. Spinning rays sweep dirt and direct it to the main brush. Not only does this system improve vacuuming along walls and in corners, but it also widens the cleaning path.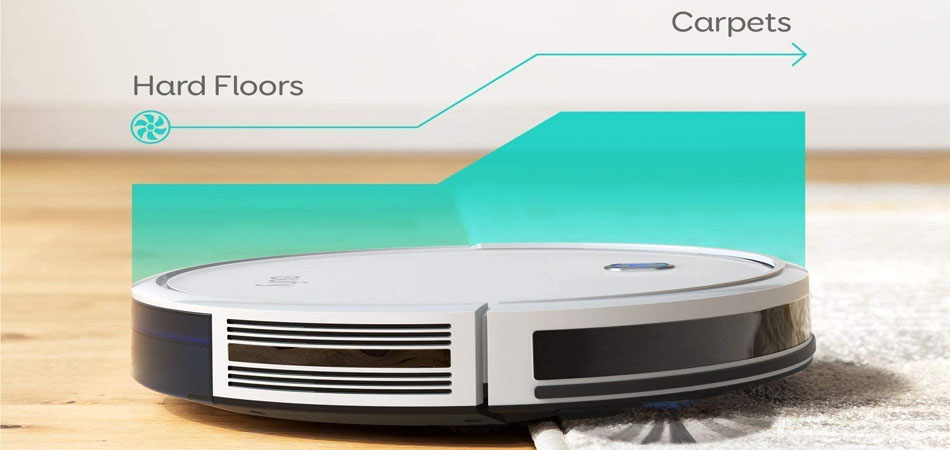 Main brushes are multi-surface, i.e., can deal with all floor types from sensitive parquet to the soft pile. Such diversity is possible thanks to the roller constriction with bristles and rubber blades. Blades gently catch particles, and bristles sweep them as well as «comb out» hair.
Unfortunately, though bristles are quite effective in hair collection, they cause tangling. So, please be ready for complicated brush cleaning.
Runtime
As a rule, budget robots cannot boast of especially durable batteries. Our Chinese brands tried to find the optimal balance to keep the price low and, at the same time, provide lasting cleaning.


In both cases, a 2600 mAh Lithium-Ion battery became the way out. Such capacity guarantees 100-120 minutes of non-stop vacuuming. Considering the power rates of the models and footage they're developed for, such durability is quite enough.
Attention! Let us draw your attention to the fact that 120 minutes are possible in quiet modes, while max suction and carpet boosting halve runtime.
When the charge is low, both cleaners automatically return to the station. The system is called Self-Charging and eliminates the need to constantly monitor the charge yourself. It's not the Recharge & Resume function yet with an automatic continuation of cleaning but is very close to it.
Recharging will take you about 4-5 hours.
Verdict: Two hours is more than satisfactory durability for robot vacuums under $200. We like everything from batteries to self-charging. So, judging by the runtime characteristic, you can safely choose any of these «twins».
Dustbin
Once again, robot vacuums offer the same bin capacity. Dustbins can contain up to 600 ml of dirt. Bins of such size are quite widespread as they allow for saving compact body dimensions and are enough for common domestic pollutants, including hair.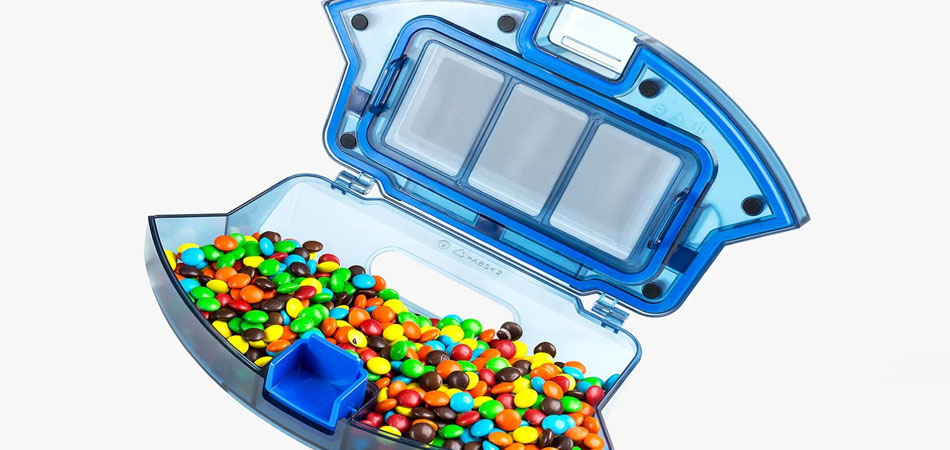 We also like their transparent design for easy monitoring of filling since neither of the containers uses full indicators and the like to inform us of the emptying time.
Dustbins require no special maintenance and are washable.
Noise
The higher power, the greater noise. But since our cleaners provide medium suction, their motors work quieter than in the majority of vacuum robots. Besides, multiple mode options help adjust both suction and noise level to your current needs.
GOOVI states its 1600PA cleaner produces about 65 dB, while the lower and upper borders are 45 and 75 dB.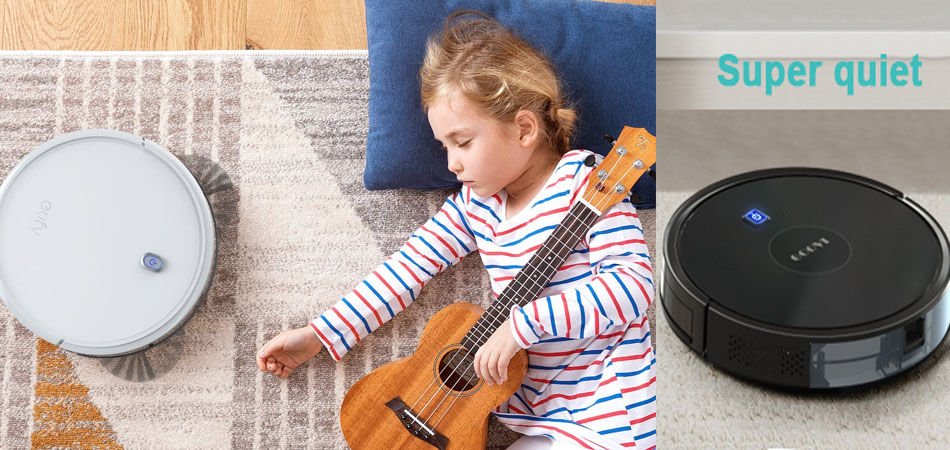 During routine operation, Eufy 11S provides quieter cleaning up to 55 dB. However, Max and BoostIQ increase the noise level to about 70 dB, according to our feelings.
Verdict: Robot vacuums are definitely more comfortable for hearing than regular vacuums. These models provide quieter operation even compared with other bots. We recommend them to families with small kids and light sleepers.
If you're looking for the most silent device, pick up Eufy 11S Slim as it's suitable even for night cleaning and is not audible in immediate proximity.
Accessories
Traditionally, manufacturers complement their robot cleaners with accessories that may include must-have elements as well as consumables. Besides, the latter shows how well brands take care of customers and their wallets.
GOOVI 1600PA
GOOVI 1600PA kit includes:

a charging dock
four side brushes
one extra high-efficiency filter
one main brush
one cleaning brush
one remote control (2AAA batteries included)
one adapter
Eufy 11S Slim
Eufy 11S Slim comes with:

one charging base
one remote control (2AAA batteries included)
one AC power adapter
extra set of high-performance filters
four side brushes
one cleaning tool
five cable ties
In both kits, we see extra filters and brushes so needed for proper maintenance. Full and almost identical accessory sets definitely provide us with everything for adequate use.
Tests on Different Types of Floors
Fake pollutions but real results! Here are the conclusions of our cleaning tests conducted on different floor types. GOOVI 1600PA and Eufy 11S Slim had to face the most widespread domestic dirt categories, i.e., fine and large particles presented by sugar and cornflakes and pet hair.
Hard Floor
In the course of testing, we noted 100% efficiency in cleaning all dirt types on laminate and tile. Both devices needed about five minutes to collect sugar, large cornflake pieces, and hair.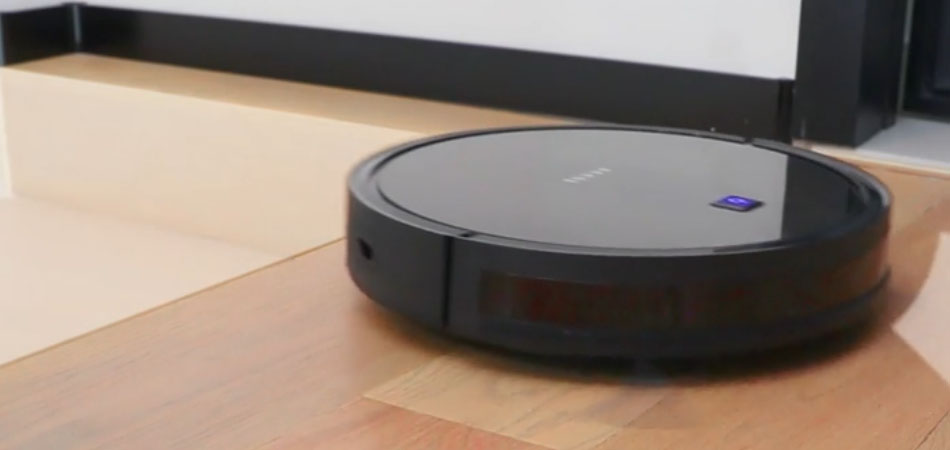 However, please pay attention that we limited floor area for demonstrative purposes. When cleaning the whole room, these random moving vacuums will take much more time.
Rugs and Low Carpets
The second stage of testing ended with similar results. But since robots dealt with the pile, we allowed them to run longer. The 11S model activated BoostIQ and lifted all fine and large debris.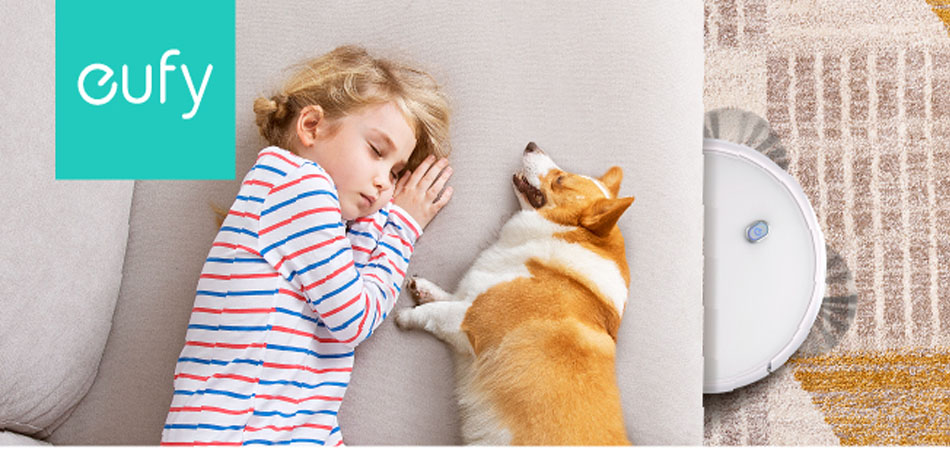 The 1600PA cleaner cannot automatically increase the suction, so we set Max mode manually. Once again, 100% cleanliness within 7-8 minutes.
Medium Carpets
On medium carpets, dirt falls deeper into the pile, which usually forms the main complication for vacuums. We prolonged cleaning time up to 10 minutes and set the highest power.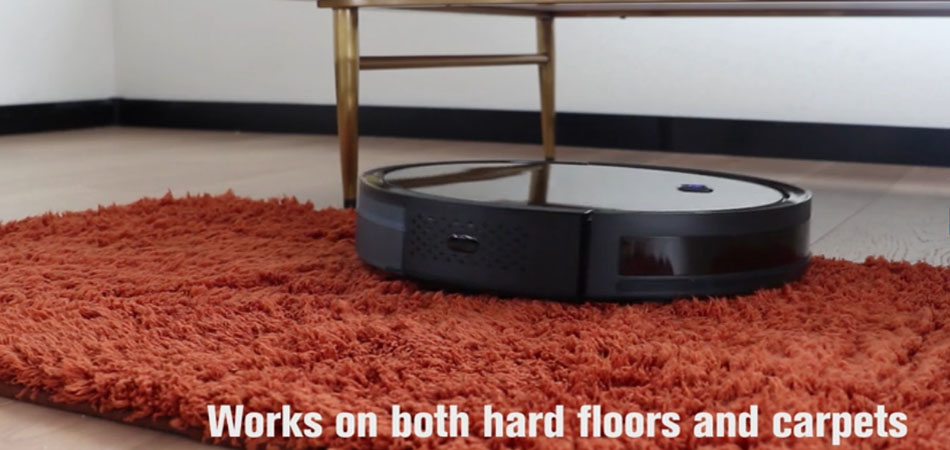 This time, the models could reach 100% efficiency only with heavy cornflakes. Sugar particles were eliminated by about 95%. And hair collection ended with a similar 95-98% result.
Conditions of our tests call for time and area limitations. That's why we believe cleaners will cope with medium carpets better if you allow them to run longer. Besides, random moving means bots may pass one location several times.
Buyer's Guide – How to Choose the Best Robot Vacuum Cleaner?
Making the right choice is easier than you think. All you need is to follow a choosing plan. Its clauses will help you reject inappropriate models and focus on the most suitable ones. But what moments should you mind? Here they are.

Navigation. Simple robots feel ok in small apartments. So if you live in one, you can save and pick up a sensor-protected randomly moving device. The bigger your house, the more complex technologies you need – laser or camera navigation, for instance, or even Multi-Floor Mapping for several floors. By the way, virtual walls also may contribute to the navigation.
Suction power. Power is one of the crucial characteristics of a vac. Here the choice will depend on your floor type. Hard floors don't require anything extraordinary – 600-1000 Pa will be quite enough. Carpeted floors are where high suction is needed. Please choose models with power over 1500 Pa in such cases. If your model has carpet boosting, it's the best.
Pets. The presence of a fluffy pet in the house influences all previous moments, including brush design, filtration, and bin capacity. The best option is to choose specially designed vacuums with anti-allergen filters, anti-tangling rubber rollers, and extreme suction. But even if you don't have a pet, please don't forget to check the filter and brush system used in your cleaner.
Runtime. Two hours is considered to be the optimal runtime for a robot vacuum. But owners of big dwellings will need more durable cleaners.
Control. Control methods rarely influence the cleaning, but they can make management and customization much more convenient. Here the choice is yours. Simple robots have either buttons or remote controls. That's enough for everyday running, but you cannot set a schedule, start/stop/monitor cleaning when not at home. App and smart speakers support provide more freedom.
Mopping. Two-in-one robots for dry and wet cleaning have become increasingly popular. Indeed, they provide you with two devices in one case and perform comprehensive processing. However, these robots will suit houses with combined or mainly hard floors. Water tank capacity, pad quality, and users` reviews are also important things to consider.
Frequently Asked Questions
GOOVI 1600PA vs Eufy 11S Slim: which robot vacuum is better for carpets?
Eufy 11S Slims slightly wins thanks to its BoostIQ technology for intelligent carpet detection. GOOVI 1600PA doesn't have such a system and may provide less efficient pile cleaning even despite higher suction.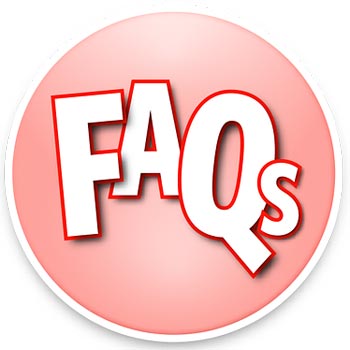 Are American brands like Roomba better than Chinese GOOVI and Eufy brands?
Roomba vacuums offer more intelligent cleaning with smart mapping, Wi-Fi support, and the ability to integrate into the Smart Home system. However, in terms of cleaning efficiency, cheaper Chinese robot vacuums are not inferior to brainy Western devices.
How many square feet can GOOVI 1600PA and Eufy 11S Slim cover?
Both robots are suitable for apartments up to 1500 ft2.
Can I set a weekly schedule for GOOVI 1600PA and Eufy 11S Slim?
These GOOVI and Eufy cleaners come with remote controls. Using the remotes, you can set a cleaning timer for 24 hours with the need for further resetting the next day. Thus, the models support the daily schedule and cannot be scheduled to clean on certain days of the week.
How to reset Eufy 11S Slim?
The RoboVac 11S Slim can be reset manually. Users are recommended to switch the cleaner off, wait for a minute, and then turn it on. In case you need a hard reset, please contact the User's Service.
Conclusion
Our research and tests proved that the models would be an excellent cleaning addition for small and medium one-story houses with combined floors. Pet owners can also safely invest in these products, though they should mind possible entanglement and the lack of allergen filtration.
At the same time, it's worth remembering that we're speaking about simple devices. Some users may desperately miss smart features here, like Wi-Fi connectivity and navigation.
But minding super affordable price, the sacrifice is justified.
GOOVI 1600PA and Eufy 11S Slim have much more in common than you may think. In fact, robots are almost twins. The main difference lies in power. We recommend Eufy 11S Slim for carpets and pet hair, while its rival will become a decent universal option.