Best Hoover Black Friday Deals 2020

Have you long been dreaming of some Hoover vacuum cleaner or any other type of appliance? Have you doubted the benefit of its purchase? Forget about all these fears! On the 27th of November, with the beginning of long-awaited Black Friday, everything will become affordable.
Indeed, most brands and retailers usually keep the best offers until the first week of November, while super deals will be revealed only during the very sales event. And though we have more than a month to wait till the sales start, some Hoover Black Friday deals are already announced.
In today's digest, we will go through several most interesting ads on Hoover vacuums we've already known about and will also remember some of the last year's top deals.
Best Offers of Last Year
It's not surprising that on Black Friday 2019, customers paid attention mostly to the brand's best-sellers. Before we come to the current offers, let us briefly remember products that caused the greatest interest last year. As usual, the most generous deals were presented on such leading sites as Amazon, Walmart, and Kohl's.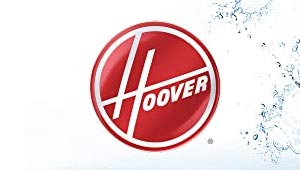 Hoover Black Friday deals 2019 list opens with the WindTunnel vacuum. Customers preferred the XL modification, which cost only $60 at Walmart with $50 off. Anyway, other variations such as WindTunnel 3 and Max also entered top-selling vacs. Their prices dropped even more – we found several $100 deals, while regular prices were about $200.
Hoover Power Drive Pet vacuum with a convenient upright bagless design is not available for less than $150 now. However, some lucky buyers managed to get this cleaner for $110 only last Black Friday at Kohl's. Moreover, Amazon asked even less – $99 per item.
In November 2019, customers with a $100 budget were able to purchase one more Hoover cleaner. A Portable Linx Signature stick vacuum for all floors cost right $100 and saved us up to $30.
The Hoover list ends with the brand's flagship among shampooing cleaners for all carpets. Excellent exquisite Hoover PowerScrub Deluxe was $110 at more than $50 off.
Hoover Black Friday 2020 Offers
Quick Pick
As you see, last year, Hoover reduced its prices by about 30%-40%. Thus, this year, we expect the same generosity. There is also a common belief that old models may drop by 50% due to the release of fresh products.
Look for the current Hoover Black Friday deals on top store websites such as Walmart, Best Buy, Target, and Amazon.
We have already known that the success of the models sold last year convinced the manufacturer to put them on sale once again this year. Similar discounts are expected on the Linx Signature, Power Drive for pets, WindTunnel, and, of course, PowerScrub Deluxe. The last two cleaners are the worthiest due to the ultimate combination of performance and price.
At the moment, we know that Hoover itself offered codes on 10% off all orders and especially cleaners. There is also 15% off orders over $150.
When it comes to fresh models, Target proposed absolutely new Hoover ONEPWR Evolve Pet and Blade+ for $159. Basically, these novelties of 2020 cost $200.
Also, we're waiting for Hoover Impulse cordless stick vacuum with handheld modification. Having been released in 2020 too, it retains the regular price of $200.
Finally, we'd like to draw your attention to Hoover Commercial HushTone upright vacuum. The model is irreplaceable for offices and other non-domestic, high-scale cleaning. Since on a daily basis, the vacuum is quite expensive (about $400), we'd recommend you get it during Black Friday when $60-$80 drops in price are expected.
How to Find the Best Hoover Deals on Black Friday?
While the most exciting deals are only to be released in the near future, we recommend you to follow this simple and useful instruction.
First of all, subscription to the brand's official site and leading selling platforms will guarantee you the freshest valid deals. Some programs like Amazon Prime Day additionally provide limited offers available to members only.
Check regularly updates and read about the best deals. Our site is an excellent source where you will be able to get all interesting offers and current information on Black Friday 2020.