Best Roborock Black Friday Deals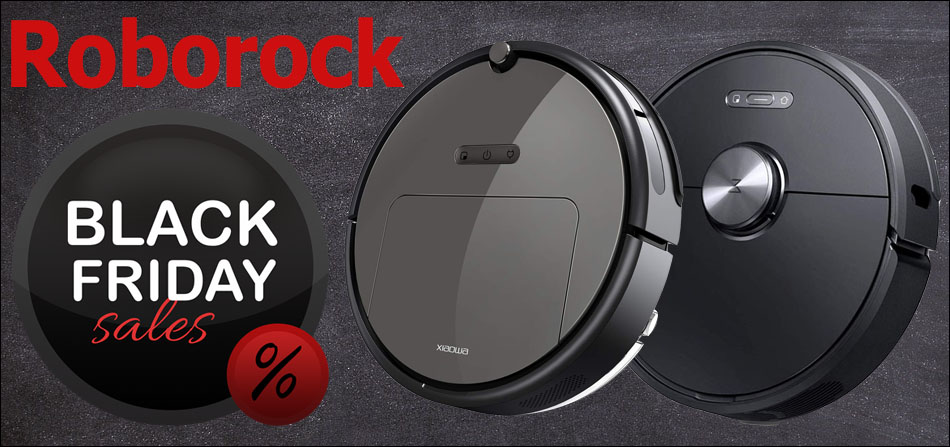 Best Roborock Black Friday Deals 2019
Internet shopping has long stopped to be something unexplored and exciting. Online platforms are convenient for many people and are an easy way to purchase goods at a discount and with fast delivery.
The purchases made on the so-called Black Friday are considered especially beneficial. These are a few days when the prices of popular products can be half or even three times lower.
In 2019, Black Friday starts on November 29 and continues until December 1. Thus, you will have several days to choose the right product, compare prices, and order the most profitable option.
And our direct and holy duty is to tell you about Black Friday robot vacuum cleaners deals; which models are the best in 2019, what discounts were last year, what discounts should be expected this time, and how you can find a profitable and reliable device.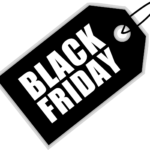 Our overview is dedicated to some of the most anticipated Roborock Black Friday deals.
Last year, we observed active sales of vacuum cleaners from this manufacturer. All Roborock robots are relatively recent models, and they are trendy. Therefore, there are many promotional offers on the market, but the discounts are not very high.
Black Friday 2018 had average 10-20% discounts on Roborock models. Some sites offered discounts of up to 25%.
This year, the company released a new model of a robot vacuum cleaner, which we're going to examine a little later. This fact allows us to count on slightly greater discounts this year.
Find best for you
Why Should I Buy a Roborock on Black Friday, and Which One to Choose?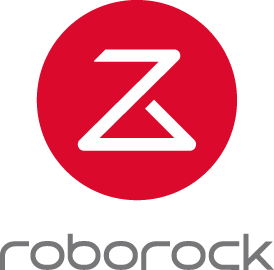 The Mi Roborock range of robotic vacuum cleaners is the result of many years of work by the famous Chinese Xiaomi company.

And recently, in 2016, they released their first robot vacuum cleaner.
Since then, Roborock has significantly expanded its lineup so that now everyone can pick up a robot for price, functionality, and personal requirements.
Vacuum cleaners of this manufacturer continuously get into the top reviews and recommendations of both experts and users. It is quite true since the company doesn't save on research and development and equips its devices with the most advanced functions that help them cope with any pollution on any surfaces.
In just three years, the company managed to create many household assistants that are distinguished by productivity and intelligence; each of them can become part of the Smart Home system.
Therefore, buying any Roborock robot vacuum cleaner, you won't be out-of-pocket and get a great device. But to understand which model will be the best option for you, you need to take into account the size of your dwelling, the type of floor, the functions of the robot that you need, and possible favorable discounts.
Let's take a closer look at some of the top models and find the best Roborock Black Friday deals.
Roborock S6 is an absolute novelty of 2019. The robot was released several months ago, and Black Friday 2019 will be the first big sale where you can buy this model.
Taking into account the novelty of the robot and the regular price of $650, you can expect a maximum of 10% discount. So far, this model hasn't participated in any sales.
If we talk about the functions of the robot, then they are beyond any praise.
The 2000 Pa suction, mapping and smart navigation, Wi-Fi and voice assistants connectivity, 180-minute running time, integrated mopping, virtual limiters, and much more are worth the money.
And if you manage to save some dollars, the purchase will become even more beneficial.
Another new Roborock S5 model is the predecessor of the S6, and it's worth noting that these robots are very similar.
Currently, this robot can be bought for $500. Last year, the same model cost at least $680. At the same time, on Black Friday 2018, some sites offered a robot for $379.
This year you can already find offers at the same price. But we are sure that during sales you'll be able to find deals with a 30-32% discount.
Like the S6, this model is compatible with smartphones, tablets, and smart Google and Alexa speakers, has 2000 Pa suction, mapping, and laser navigation, and performs both dry and wet cleaning.
The only difference is less battery life and, accordingly, slightly less performance.
Many users note that the difference between the models isn't significant; therefore, it is more logical and profitable to buy exactly Roborock S5. The S6 cleaner is more suitable for those who are eager to have the latest model.
Roborock E25 is another high-quality and reliable robot vacuum cleaner for dry and wet cleaning.
Roborock E25 is another high-quality and reliable robot vacuum cleaner for dry and wet cleaning.
With its low cost of $300, it has a battery capacity of 2600 mAh and 90 minutes of operation, 1800 Pa suction power, a cleaning area of up to 250 sq.m.
It's suitable for all types of surfaces, controlled through a mobile application and voice assistants. In the app, you can set the cleaning schedule, change operating modes, and limit the cleaning areas on the map. Plus, this robot remembers a map of the rooms.
In general, it's inferior to the previous robots, but if you have a private house or apartment with mostly hard floors and a small budget, then this Xiaomi device is one of the best options.
Last Black Friday, the E25 could be bought at a discount of $40, that is, a little less than 15%. This November, we are offered a promotional price of $249, which is $10 more generous deal than last year's ones.
The current price for Roborock E35 is $349. On Black Friday 2018, sellers offered a 20% discount for this model so that the robot could be bought for $280.
This year, the price will drop to $258 apiece, and the total discount will be at least 26%.
So what do we get for this money?
The E35 is very similar to the top Roborock S5 and S6 models. Like all the cleaners of our review, it performs wet cleaning, orientates well in space, supports remote control through a smartphone, and even copes with medium-piled carpets thanks to 2000 Pa suction.
However, being just as functional as the latest robots, it comes at a much better price. Therefore, this robot can be called the best option for almost any user. It's inexpensive, smart, and copes with any coating.
Roborock S4 is perfect for homes with lots of carpets or fluffy animals. Its significant suction power of 2000 Pa and special tangle-free brushes will help to collect all debris and hair from a soft pile.
The battery will provide up to 2.5 hours of operation, and a mobile application and voice control will facilitate the running of the device.
Like the S6 model, this robot was introduced to the world only this year.
Officially, Roborock S4 was released on September 23, and is currently available for purchase only in the United States and only through Amazon.
The cost of this robot is $399. Since we are dealing with a new product that has just gone on sale and hasn't participated in any sales yet, we can hardly hope for discounts.
However, if you want to buy this particular robot vacuum cleaner, we advise you to monitor updates on sites and information on new deals regularly.
How to Find the Best Roborock Deals on Black Friday?
However, no matter how advantageous the offers and discounts of sellers and manufacturers are. You won't know about them unless you prepare for the sales season in advance.
So how can you not miss the benefit?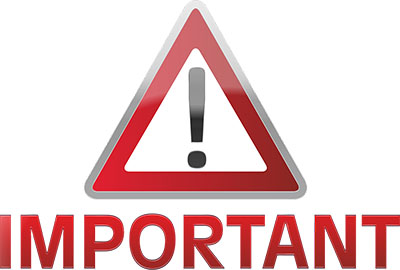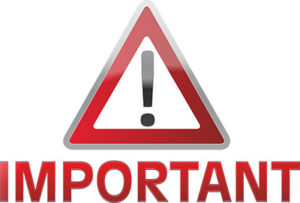 First, follow the information on specific sites. Many online trading platforms and columns of hi-tech experts publish profitable offers for a particular product. Regularly monitoring the situation and updates can help you find the best option and buy a thing of your dream.
It's also useful to compare the offers of several sellers. It will help you understand how significant discounts are in reality and whether sellers are honest.
Then, after you have decided on the model, website, and time of the promotion, try to log in in advance to make a purchase. Add information about the payment method and address to your personal account. Then you just have to click on the Buy button.
Remember that the quantity of discounted goods is always limited, so your task is to buy a vacuum cleaner as soon as possible.
And finally, if you didn't manage to buy a Roborock on one site, don't get upset. Choose a different place for such an emergency.
In any case, don't give in to panic and sale boom. The main secret of a profitable Roborock Black Friday deal is awareness, preparedness, and calm.