Roborock S4 vs Roomba 960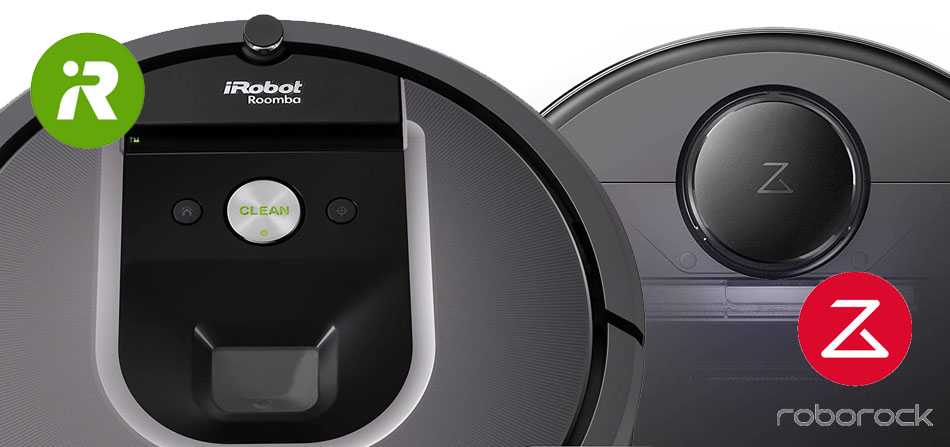 Every fan of robotic cleaning devices is acquainted with Roborock and Roomba brands. Companies gained world reputation and respect for innovative, high-quality robot vacuums and significant contributions to the development of the robotics field.
Even after several years, their older robots continue to be in high demand and successfully compete with the latest flagships. Today, we'd like to take a closer look at two such models and perform Roborock S4 vs Roomba 960 battle.
Despite the release of Roomba i7, S9, Roborock S5, and S6, these vacuums steadily hold top positions in all reviews and bestsellers lists. Partly, this can be explained by more pleasant prices. Partly, people like a reasonable balance of performance and smart functions. Are there any more grounds? Let's find it out together!
Main Differences Between the Models
Before we start the detailed comparison, we'd like to draw your attention to several crucial differences between Roborock S4 and Roomba 960:

The first robot has 2000 Pa suction. Roomba is less powerful, and though the manufacturer doesn't provide us exact Pa measurements, the test allows us to suggest something about 1000-1300 Pa.
When both models use a 3-stage cleaning system, Roborock S4 has one central roller with bristles, and Roomba 960 comes with dual silicone brushes.
The filtration system of the S4 consists of an E11 level filter. The 960 model features an aeroforce high-efficiency filter. Both units trap particles up to 10 microns in size. But the first filter collects 95% dirt, and the second provides 99% air cleanliness.
The mapping system of the Roborock S4 is based on a laser. Roomba 960 also saves a map and make it with a vSLAM camera.
Roborock vacuum is the only one that has Selective Cleaning and No-Go zoning. Owners of the iRobot product cannot draw restrictive lines and choose definite rooms on the map. Instead of this, Roomba 960 comes with a dual mode virtual barrier.
Roomba 960 can work in pair with iRobot Braava mopping robot through Imprint Link technology. Roborock S4 cannot perform wet cleaning and doesn't connect with mop robots.
Dirt Detect and Full Bin Indicator are the peculiarities of the Roomba vacuum only.
Roborock S4 battery allows it to run for 150 minutes. Roomba 960 works almost twice less, i.e., for 75-90 minutes.
The final difference lies in dustbins. While the first vacuum has a 420 ml bin, the second comes with a 600 ml container.
Comparison Table
Name
Roborock S45Max Robot Vacuum - Precision Navigation, Strong...
iRobot Roomba 960 Robot Vacuum- Wi-Fi Connected Mapping,...
Name
Roborock S45Max Robot Vacuum - Precision Navigation, Strong...
Name
iRobot Roomba 960 Robot Vacuum- Wi-Fi Connected Mapping,...
Roborock S4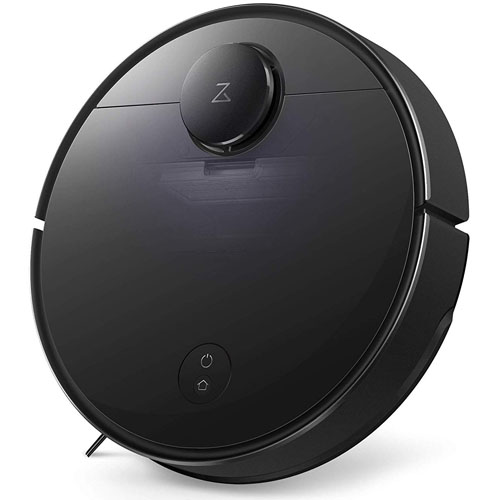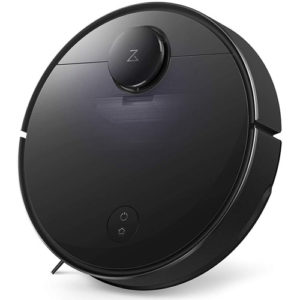 Roborock S4 robot vacuum offers quite a beneficial balance between performance and price.
The robot uses a standard 3-stage cleaning system that consists of one side brush, one anti-tangle floating main roller, and a suction port. While brushes lift and direct debris in the port, the latter sends it into the bin with the 2000 Pa power.
Brush construction allows for avoiding clogs and hair entanglement and, at the same time, gently treats both hard floors and the pile. Though the robot doesn't have Carpet Boost, it deals with all carpets except for thick-piled covers.
The only drawback of the 3-stage system is its too small dustbin for only 420 ml of dirt. Even with daily running, you may have to stop your vac to empty it.
Returning to the pluses, we'd like to quickly note an excellent E11 level filter, which performance is very close to the HEPA models. The element traps 95% of particles and even pollen.
Considering 2000 Pa suction and several powerful modes, it's a real surprise that Roborock S4 can last for up to 150 minutes. Besides, the robot has more chances to save energy and provide quick cleaning thanks to smart Laser Navigation. Special LSD sensor scans the dwelling and displays it in the form of a real-time map. Let us note it beforehand that the S4 saves only one map and is not suitable for multi-floor cleaning.
The combination of Laser Navigation, mapping, and app control results in such handy smart options as Selective Cleaning for one of several rooms and virtual No-Go zones.
Roborock S4 is a representative of excellent, reliable, multi-functional, and yet affordable robot vacuums. While its younger «brothers»
Roborock S5
and
S6
are much more expensive, the S4 is only inferior to them in multi-floor mapping and mopping function. The $400 price is absolutely just.
Pros
compact design
anti-tangle floating roller prevents hair clogging and adapts to any surface
extreme 2000 Pa suction
«greater-than-or-equal-to» HEPA E11 level filtration
runs for 150 minutes
Smart Laser navigation
mapping
No-Go zones
Selective Cleaning
app and voice control
adequate price
Cons
no Carpet Boost
is not suitable for thick carpets
small dustbin
Roomba 960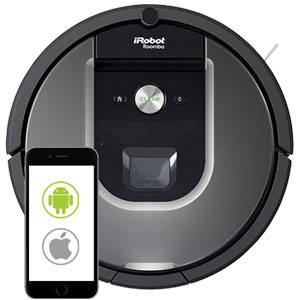 Several years have passed since the release of Roomba 960. This model gave away to the latest 980, i7, and S9 flagships but stayed one of the most popular iRobot models. What's its secret?
First of all, both users and experts love its brush system. Indeed, the combination of one side brush and dual multi-surface rubber brushes was so efficient that engineers repeated it in all later Roombas. Like in the previous robot, the rollers adjust to the surface height providing the tightest contact and dirt collection.
Though Carpet Boost is not included, Dirt Detection partly reimburses this lack. Your Roomba 960 won't miss the most polluted areas and boost its effort to combat the spot dirt.
A capacious 600 ml dustbin with a high-efficiency filter traps the particles from the floor and air.
Compared to Roombas of the 600 series, the 960 got 5x increased air power and suction. However, tests show it's not enough to cope with thick carpets. The area of vacuum's capacity is limited by hard floors and the medium pile. Exquisite rollers also make the cleaner a decent device for pet hair cleaning.
Smart Mapping with patented iAdapt 2.0 and vSLAM technologies form a very precise navigation system. Though the model doesn't support Keep-Out zones, it comes with Dual Mode Virtual Barrier to limit cleaning areas when needed.
Anyway, despite all other pluses like WiFi connection and Imprint Link synchronization with Braava robot mops, Roomba 960 has inevitable drawbacks. Apart from the mentioned suction, it really needs a longer run time. The current 75-90 minutes look pitiful compared with other robots` durability.
Romba 960 isn't the most powerful vacuum you can choose. However, it has much more strong points like excellent pet hair cleaning, filtration, mapping. We recommend this robot cleaner to families with kids, pets, and a limited budget under $400.
Pros
compact design
dual multi-surface adjustable rollers
nice pet hair collection
5x increased air power
Dirt Detect function
big dustbin
Smart Mapping
Additional iAdapt 2.0 and vSLAM navigation
High-efficiency filter that traps 99% of particles
Imprint Link technology to work with iRobot Braava jet m6 robot mop
virtual barrier included
app and voice control
affordable price
Cons
not suitable for thick carpets
higher suction is expected for the money
no Carpet Boost
short run time
Let's continue our review with a more detailed description of robots` characteristics and their comparison.
Face to face comparison
Design and Dimensions
Appearance is the first thing you pay attention to. However, while design implicates barely esthetic and decorative meaning, dimensions have a real impact on performance.
Roborock S4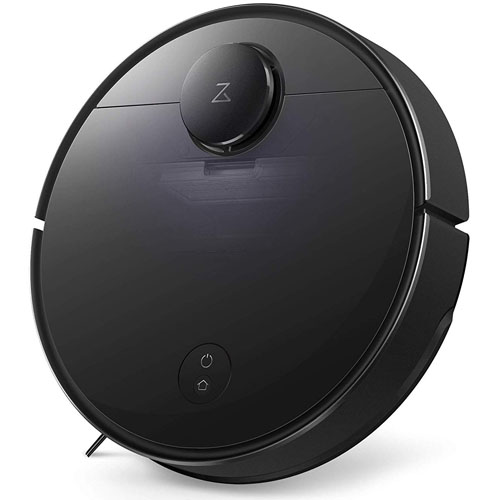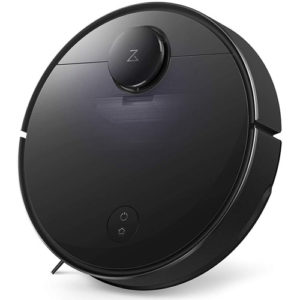 So, Roborock S4 measures:

3.8″ x 13.7″ x 3.8″;
14.42 pounds;
The S4 has a very stylish laconic black case with mat cover. Apart from the laser, the top panel also provides a big round button with Home and ON/OFF control.
Roomba 960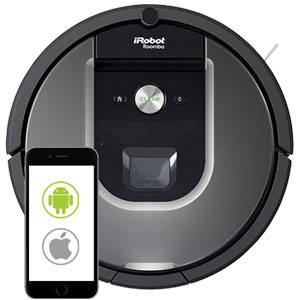 Roomba 960 has the following dimensions:

13.8″ x 13.8″ x 3.6″;
8.6 pounds;
Roomba 960 is mainly grey with glossy and mat parts. In the middle of the top panel, we see a vSLAM camera protected with plastic glass. Over the camera, there are separate ON/OFF, Home, Spot, and Clean buttons. Roomba 960 also provides us with a carry handle for easier transportation.
As we see, the Roborock vacuum is bigger and significantly heavier than Roomba. It means that the latter model features better passability and is less subject to jams. Besides, Roborock's telescopic laser base may prevent it from going under low furniture.
The vacuums also differ in design. The only similarity is the round shape.
Verdict: Design is a matter of taste, so we won't make any conclusions for you on this question. But the dimensions show Roomba 960 will be a slightly better option in terms of cleaning in hard-to-reach places.
Navigation
Roborock S4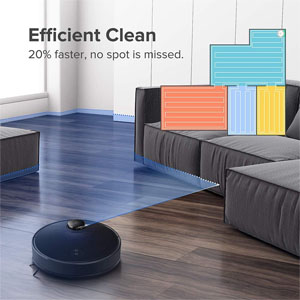 Apart from the standard anti-drop and anti-collision sensors, Roborock S4 bases its navigation on the laser system. Its built-in high-precision laser makes 300 rotations per minute to scan every part of the dwelling. The scans form a map to be used both by your vacuum for navigation and by yourself for cleaning customization.
Thus, the mapping technology allows you to clean only one or several definite rooms if the vacuuming of the whole dwelling is not needed. This technology is called Selective Cleaning. You can limit the zone even more accurately using virtual No-Go zones.
No-Go zoning is the smart alternative for virtual walls when it's enough to frame some area or draw a line on the map to make the robot avoid these spots.
Roomba 960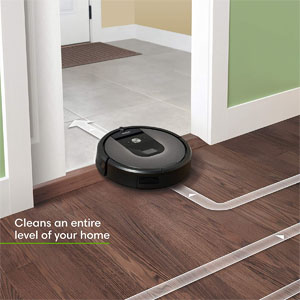 Roomba 960 also offers Intelligent Mapping, but the scanning here is done by a camera.
Firstly, the robot is equipped with iRobot-patented iAdapt 2.0 technology that uses a set of sensors for route tracking.
Secondly, it got another brand system called vSLAM – visual simultaneous localization and mapping. Every second, sensors and camera perform numerous measurements to locate the robot and make a perfect map.
It's important to note that, unlike the S4 vacuum, Roomba doesn't support Selective Cleaning and No-Go zoning (iRobot calls it Keep-Out zone). However, it comes with a Dual Mode Virtual Barrier base that can work as a restrictive wall and circle protection.
Verdict:
Mapping is considered to be the most accurate and efficient way of modern robot navigation. It's great luck that both vacuums use maps and complement them with additional navigation systems.
But if we have to name the best option, we'd choose Roborock S4. Though Roomba 960 also works with virtual barriers, you can set only one wall. The S4 doesn't limit you in the number and shape of no-go areas and also allows for single room cleaning.
Dirt Detection
If the Roomba seems to lose to the Roborock in navigation slightly, it certainly wins in cleaning accuracy.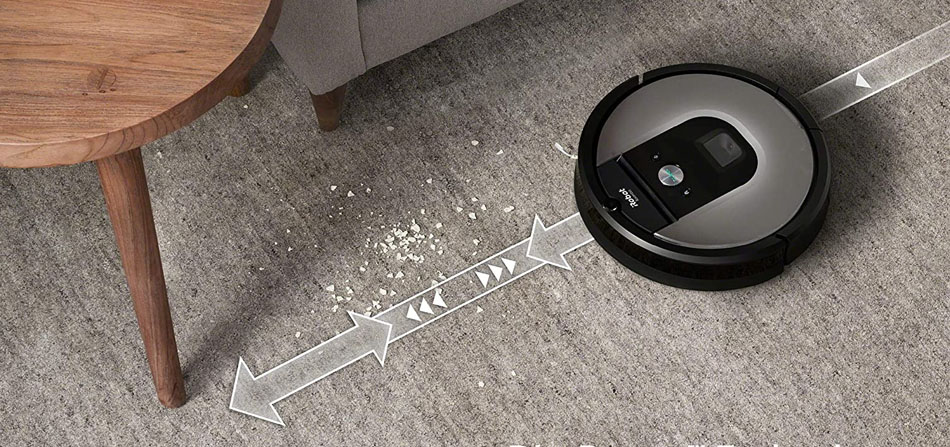 This is the only robot vacuum in our review that can determine high traffic and the most polluted spots. Thanks to Dirt Detect sensors, it won't miss a thing and increase effort to eliminate the dirt.
Verdict: There is not a hint of intrigue – Roomba 960 offers an excellent function, which can hardly be overestimated.
Filter System
Filtration systems of two models represent an intermediate stage of filter development. They are much more efficient than the first filters, can trap particles as fine as 10 microns, and even cope with pollen.
But on the other hand, being very close to the HEPA filtration level, they do not completely meet its requirements. Vacuums miss 3 microns dirt and do not perform comprehensive anti-allergen air treatment.
Roborock S4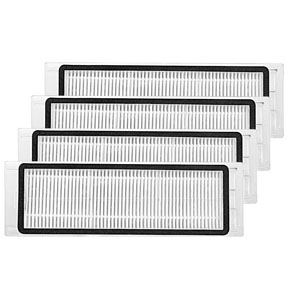 Roborock S4 uses the so-called E11 level filter. According to the manufacturer, it is «greater-than-or-equal-to» HEPA models and collects up to 95% of particles.
Roomba 960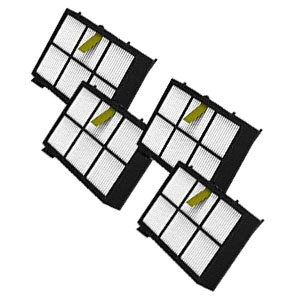 Though many reviews state that Roomba 960 provides HEPA filtration, it is a wrong idea. The robot has an aeroforce high-efficiency filter. As was mentioned, while HEPA products deal with 3 microns particles, allergens, and collect 99.97% of dirt, the 960 filter captures 99% of dirt over 10 microns.
Verdict: We absolutely like filtering systems of both vacuums. For the money, they eliminate the majority of dangerous particles and can even perform the primary inti-allergen treatment. Still, Roomba 960 seems to do a better job.
Connectivity
Without a doubt, both robots support all types of smart connections possible.
If you'd like to run your vacuum remotely, you can install the Mi Home app for Roborock S4 or iRobot Home app for Roomba 960. With such a way of control, you can turn your vacuums on/off, set modes and schedules, adjust suction, etc.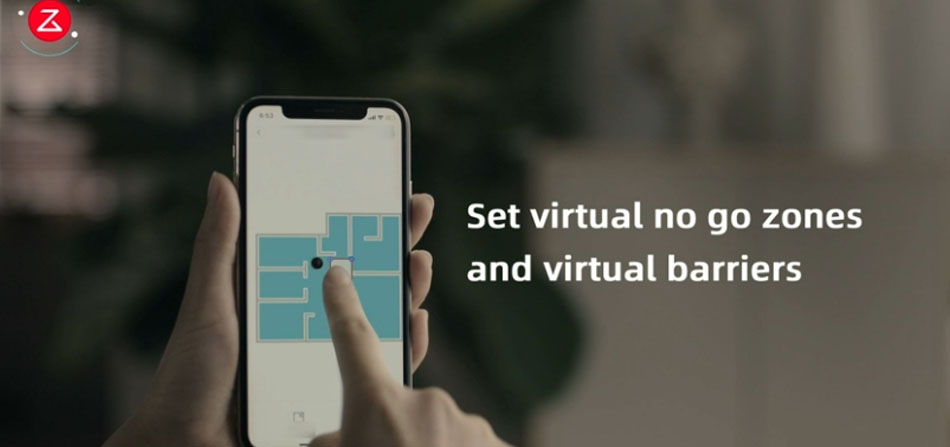 But, what's more important, you get full access to the maps through the app. Mapping is supposed to broaden your control abilities. For instance, the S4 allows for using the above-mentioned Selective Cleaning and No-Go zones. Roomba 960, on the contrary, tends to use smart mapping for navigation only. You cannot work with the app to change app cleaning.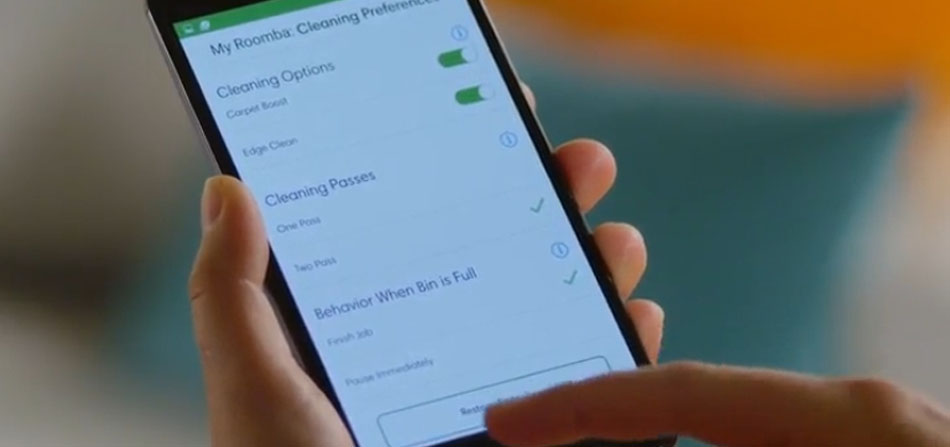 Apart from the smartphone management, there is a voice control option. The Roborock and the Roomba are both compatible with Alexa and Google Assistant. All you need is to connect two devices and give voice commands to your robot through the speaker.
Finally, iRobot added a new patented Imprint Link technology to its 960 model. At first, it was presented only in the i7 and S9 flagships, but now it affects several more Roombas. The core of the technology is the smart connection and synchronization of two iRobot cleaning devices. Roomba 960 vacuum performs its dry cleaning, then activates Imprint Link and notifies Braava jet m6 robot mop to start wet cleaning. iRobot products are the world's only robots that feature such a system.
Verdict: If we consider the app and voice assistants only, the rivals are equal. However, Roomba 960 gets several additional scores for the Imprint Link connection. With some more expenses on the Braava mop, users receive a nice opportunity to perform comprehensive floor cleaning.
Suction Power
Roborock S4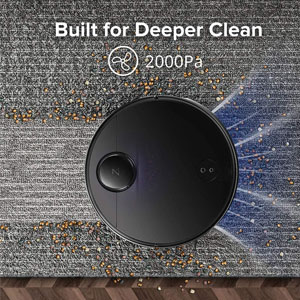 Roborock S4 can significantly vary its suction and intensity of cleaning, depending on the mode you choose.
There are:

Quiet mode;
Balanced mode;
Strong mode;
MAX mode;
All four options are presented in ascending order. Quiet mode offers the most silent and power-saving cleaning, while MAX mode allows the robot to operate with extreme
2000 Pa suction
.
Roomba 960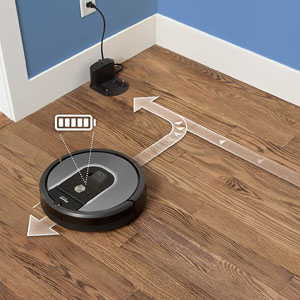 Roomba 960 can boast of less mode number.
The vacuum runs on:

Clean mode is another name for Auto cleaning when the robot sets standard suction and processes the whole dwelling. In Spot cleaning, it does not change suction but limits the working area to one definite zone.
iRobot has improved the power of the 900 series devices, making them 5X more potent compared to Roombas 600 Series. But if Roomba 960 seems to be much more powerful than Roomba 690, it yields to Roborock S4. Tests prove it's about twice weaker. Nevertheless, thanks to a well-thought-out system of air flow, the vacuum copes with many surfaces and debris.
Let us also mention that, despite excellent brushes, suction, and modes, users feel the lack of Carpet Boost technology in both robots. While the Roborock manages to clean thick carpets, the Roomba can cover a maximum of medium-piled carpets. Anyway, automatically increased suction would help the first and second models a lot.
Verdict: Four cleaning modes and dual suction of the S4 vacuum speak for themselves. Roborock will suit all users with all floors. It can even adjust to your noise level preferences. But if you have less complicated surfaces and don't care about noise, Roomba 960 will be a worthy purchase.
Run Time
Roborock S4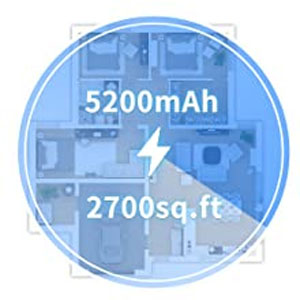 Roborock S4 turns to be an extremely lasting vacuum cleaner. When the majority of modern vacuums offer 90-120 minutes, this device can work for up to 150 minutes.
Such durability is determined by a 5200 mAh Li-ion battery and a system of various modes. Please mind that 150 minutes of operation is typical for Quiet mode only. The more powerful mode, the shorter run time you'll get.
Roomba 960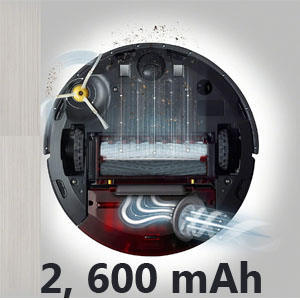 Roomba 960 belongs to the majority we've discussed above. This vacuum lasts for 75-90 minutes. Since its two modes don't vary in power, this run time will stay unchanged during any cleaning. The user's manual states the 900 series models come with either 3000 mAh Ni-MH or maximum 3300 mAh Li-ion batteries.
Besides, both models are equipped with Recharge and Resume function. When the charge is low, robots stop cleaning, remember the spot where they stopped, and return to the docks. After recharging, vacuuming will automatically continue right from the place.
Verdict:
Since the charging takes over 3 hours, we expect adequate run time. Roborock S4 satisfies all expectations and requirements. Its battery is enough for large dwellings. According to some users` reviews, it covers 2000 and even 2500 sq ft houses.
When it comes to Roomba 960, one has to state that its run time is under the desired level. 75-90 minutes are nice durability for budget non-smart robots, but the mapping vacuum for $400 could offer something slightly better (like 120 minutes of Roomba 980 vacuum). We recommend this vac to 1500 sq ft houses and dwellings of less footage.
Dustbin Indicator
Roborock S4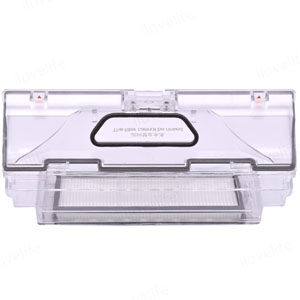 The first vacuum of our review comes with the smallest bin. It contains only 420 ml, which is a huge disadvantage.
420 ml is enough for daily vacuuming and fine dirt, but when the bot faces pet hair, large debris like cornflakes, and massive pollutions, you'll have to empty it too often than expected.
Besides, Roborock S4 comes with no full bin notification technologies. It means users have to monitor the fullness of the bin themselves to prevent cleaning interruptions.
Roomba 960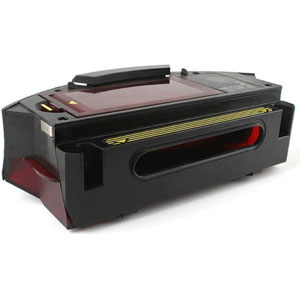 Unlike its rival, Roomba 960 is the only model of the review that uses Full Bin Indicators. It will inform you when emptying is needed by a light signal or through the app.
The second vacuum can also cope with more dirt volumes. Its bin is designed for approximately 600 ml. Extra 180 ml are more decisive than it may seem.
Verdict: If your vacuum is supposed to deal with a great amount of dirt, the question of dustbin capacity is especially crucial. Here, Roomba 960 gets two scores out of two possible.
Noise
On the one hand, Roborock and Roomba seem to be equal as they both reach the same 65 dB noise level.
But the more detailed picture demonstrates interesting differences.
Roomba 960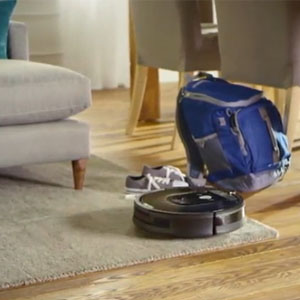 Roomba 960 does produce 65 decibels. However, let's remember that this robot has two cleaning modes with unadjustable suction (except for the cases when Dirt Detection is activated).
Moreover, the vac is less powerful than Roborock S4.
Roborock S4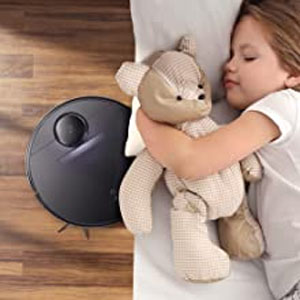 And what can we see in the S4 vacuum? 65 dB is the noise level achieved in the most powerful modes like Strong and MAX. But if you set Quiet mode, the noise will drop to 55 decibels.
Verdict: Thus, owners of the more powerful Roborock S4 have the opportunity to adjust both suction and noise level, which varies from 55 to 65 decibels. This vacuum supports a balance between powerful cleaning and silent operation.
Roomba 960 turns to become a noisier robot. But 65 dB can be compared with a quiet conversation. So, it is a comfortable cleaning device for families with small kids, pets, and light sleepers.
Accessories
When you buy a robot vacuum, you never buy it alone. All kits include additional elements, the number and functionality of which determine further robot usage.
Roborock S4
Roborock S4 kit includes:

a charging dock
an extra filter
an adapter
a cleaning tool
one manual
one-year warranty
Roomba 960
Roomba 960 comes with:

a charging dock
a North American line cord
an extra high-efficiency filter
an extra side brush
Dual Mode Virtual Wall Barrier (2 AA batteries included)
one manual
one-year warranty
Verdict: The kits are very close. We love extra filters, cleaning tool, one more side brush, and warranties.
Tests on Different Types of Floors
Let's try each robot vacuum cleaner with real dirt! We took sugar and cereal to imitate fine and large debris and add pet hair to test pet hair cleaning abilities. All three types of pollution were spread on laminate and medium-piled carpet.
Fine Debris/Sugar
Roomba 960 went the first. There is no surprise – Clean mode and dual multi-surface brushes did their job and eliminated 100% sugar particles from the hard floor. The vac needed only one pass to convince us there was no sugar at all.
Carpet required a bit more effort and time. Roomba 960 seemed to activate Dirt Detection and made several circle movements to process the pile from every angle. The result is 99% of sugar particles.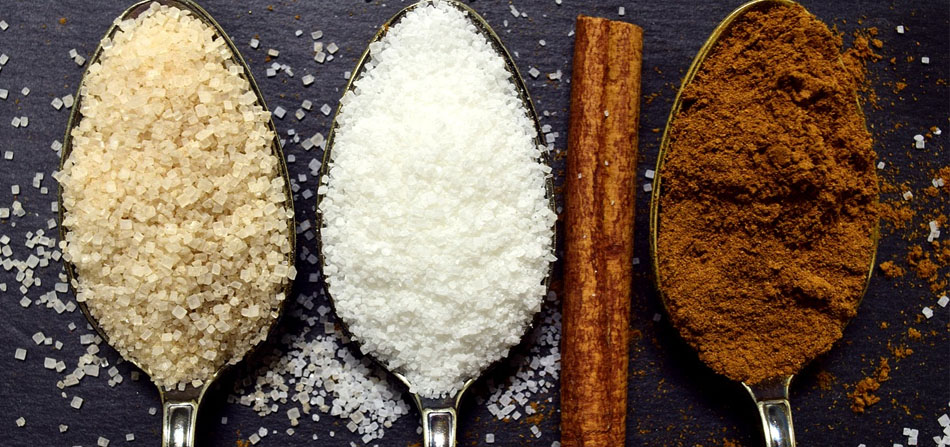 To even the odds, we set Strong mode on Roborock S4 and let it pass the same laminate and carpet area with the same amount of sugar. Once again, the success of the Roomba on the hard floor was repeated. A robot vacuum of such a level and power couldn't collect less than 100% of fine dirt on a simple flat surface.
Never changing the mode, we carried the vac on the medium-piled carpet. Though fine sugar particles fell deep into the pile, rotating brushes and several passes allowed the robot to show 99% productivity.
Large Debris/Cereal
Another pollution on the same surfaces became a slight complication. Since cereal flakes are heavier than sugar and have a more awkward shape, they require more power and air flow. It turned out that now both vacuums needed several passes to collect flakes even on laminate. Anyway, 100% cleanliness was provided within 2 minutes.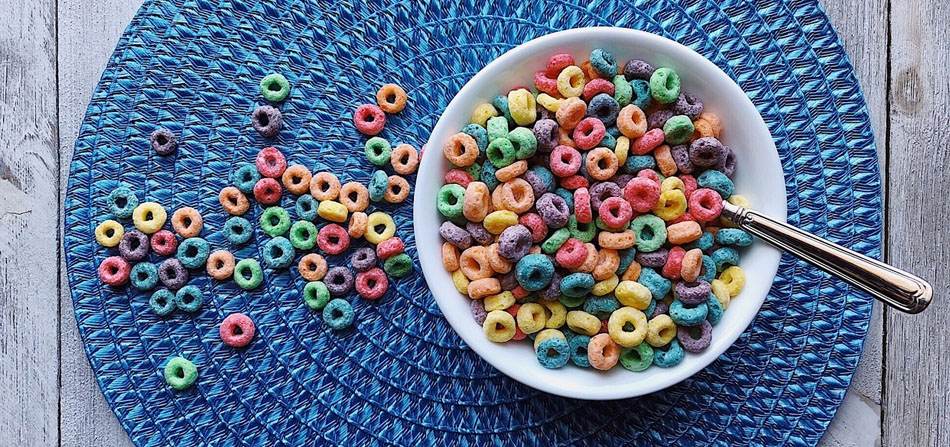 When we came to the carpet, each robot worked for the same time and picked up about 95% of test pollution.
The result is not 100% because we found a couple of flakes in a pile after the cleaning. But we can give the S4 and the 960 full score as they would lift them if it were real cleaning of the whole room.
Pet Hair
Roomba 960 managed to cope with all hair on the hard floor and almost all hair on the carpet. In fact, we should rather thank the dual silicone rollers than suction power. Their active agitation allowed the robot to divide the pile and hairs.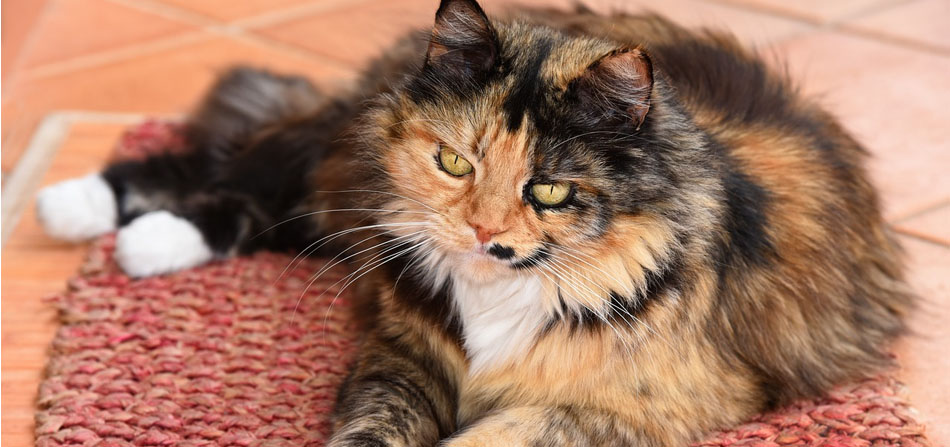 On the contrary, Roborock S4 achieved the goal due to the suction. Laminate didn't become a challenge, and all hair was collected from two passes. For carpet cleaning, we set the most powerful MAX mode. Thus, it eliminated about 95% of debris, but one-quarter of it stayed on the brush. Yeah, bristles were very efficient for pile brushing but retained a significant amount of hair themselves.
Buyer's Guide – How to Choose the Best Robot Vacuum Cleaner?
A proper robot vacuum should make the cleaning easier and maintain the daily cleanliness of the house. But what should we mind to find this proper model and avoid unsuitable vacuums? Let's discuss it together!
In fact, you don't necessarily need the fortune to purchase a robot vac. However, it's important to be ready to compromise with your desires, requirements, and budget and pay special attention to:
Navigation

It may be random movement or a simple sensor system for small apartments not overloaded with furniture.
Bigger spaces need laser or camera navigation systems that both avoid obstacles and find dirt.

Owners of the largest houses, especially multi-story ones, would better buy models with mapping.

Suction power

Various surfaces require a different level of effort from robots.
So, it's crucial to choose a robot that will be powerful enough to deal with your surfaces. Hard floors need a minimum 600 Pa suction; rugs and medium-piled carpets ask for more (800-1500 Pa). And you'll need ultimate suction over 1700 Pa for thick carpets.

Run time

Some robots can run for 30-45 minutes only, which is OK for small studio apartments. But bigger houses need more durable options, so please don't forget to check the battery capacity and run time.
Limit technologies. If you don't need your vacuum to clean the whole house daily or just want to close some places for it, look for devices with limiters. As a rule, they come with virtual walls, allow you to draw No-Go lines on the map, or support Selective Room cleaning.

Pets

Pet owners need vacuums with exquisite brush systems, high suction, and capacious bins to collect clingy hair from any surfaces.

Filtration

Filtration is an obligatory element for all robot vacuums. But the above-mentioned pet owners, parents, and allergic people should look for vacuums with HEPA filters and anti-allergen air treatment.

Mopping function

Mopping function is now often seen in robot vacuums. However, you may not need to spend money on it. Robots with dry and wet cleaning will suit houses with combined or mainly hard floors. Water tank capacity, pad quality, and users` reviews are also important things to consider.
Frequently Asked Questions
Roborock S4 vs Roomba 960: which robot vacuum is better for carpets?
On the one hand, Roomba 960 has a much better brush system, which is crucial for carpet cleaning. It also can find and eliminate extra-polluted areas thanks to Dirt Detection. But, on the other hand, Roborock S4 features the highest 2000 Pa suction.
Thus, Roomba 960 is an excellent model for all carpets except for the thick-piled. Roborock S4 will suit all carpets without exception.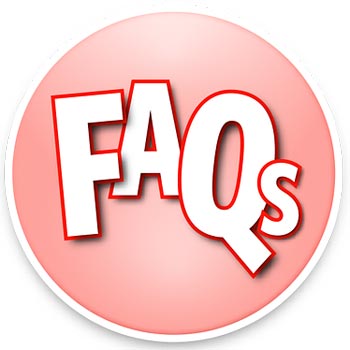 Can Roborock S4 save multiple maps?
Roborock S4 uses mapping navigation, but it saves only one floor plan at a time. If you need a Roborock vacuum with multi-floor mapping, try the Roborock S6 model.
How to activate Imprint Link on Roomba 960?
Use the iRobot app to connect and run your Roomba 960 and Braava jet m6 robots. Open the app, find and choose «Clean All» or «Choose Rooms to vacuum», then select «Mop After».
You can also ask your robots to vacuum and mop through Alexa or Google Assistant.
For more detailed information, please consult the iRobot official site or iRobot User Service.
Do Roborock S4 and Roomba 960 support 5 GHz WiFi?
If you want to use a WiFi connection on your Roborock S4 or Roomba 960, you'll need a 2.4 GHz network. These robots do not support 5 GHz.
How to reset Roborock S4 and Roomba 960?
To reset Roborock S4, press and hold the Home button. While still holding the Home, press the reset button located between the Home button and the WiFi LED. All the lights will stop blinking for several seconds and then flash again with sound notification. It means resetting is completed.
To reset Roomba 960, press and hold the Clean button for 10 seconds until all LED lights illuminate. Release the button and wait for the sound notification to make sure resetting is completed.
For more detailed information, please consult the user's manuals, official sites, or contact the manufacturers' User Service.
Conclusion
As we found out, Roborock S4's strong sides are Selective Cleaning, No-Go zones, excellent powerful suction, run time, and silent operation. Besides, it can work on thick carpets, though not without some complications. That's why we recommend this robot for those who have big houses, lots of carpets, and sharp hearing.
Roomba 960 is much lighter, features thorough Dirt Detect cleaning, Full Bin Indicator notification, and better 99% filtration. Though this vacuum is not the best option for too high carpets, it outperforms the S4 vac in pet hair cleaning. If you have medium carpets and fluffy pets as well as the desire for further wet floor cleaning with Braava mop, Roomba 960 is for you.