Roborock s5 vs. s6: Introducing the Competitors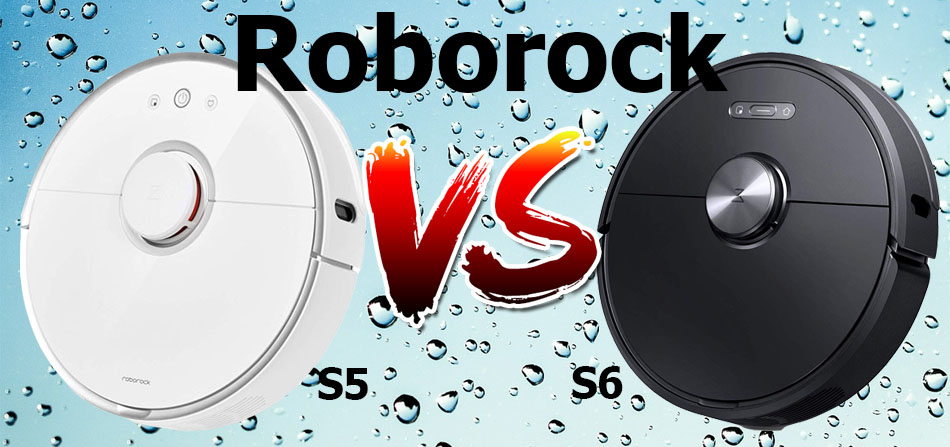 Without a doubt, Roborock is one of the best up-and-coming robot vacuum manufacturers out there today. This is no accident: Always pushing the envelope, the company has created some of the best automatic cleaning devices out there.
Today, we will host a competition between two of the best Roborock robot vacuums out there: The Roborock s6 vs. s5. After providing basic information about the two, we'll compare them against each other. Of course, we will make sure to include every important detail. Hopefully, this Roborock s5 vs. s6 comparison will help you make the perfect choice for your particular needs.
Before starting the comparison between these two robot vacuum models, you must know what each of them is all about. As you will realize, both models are very similar. However, there are some key differences between them that we will break down for you.

Product Image
Name
Roborock Robot Vacuum, Robotic Vacuum Cleaner and Mop Works...
Roborock S6 Robot Vacuum, Robotic Vacuum Cleaner and Mop...
Navigation
Smart LDS Navigation with 13 types of sensor
Smart LDS Navigation with 14 types of sensor
Map
Apartment layout& running route & map saving
Apartment layout& running route & map saving
Virtual no-go zone and barriers
Product Image
Name
Roborock Robot Vacuum, Robotic Vacuum Cleaner and Mop Works...
Navigation
Smart LDS Navigation with 13 types of sensor
Map
Apartment layout& running route & map saving
Virtual no-go zone and barriers
Product Image
Name
Roborock S6 Robot Vacuum, Robotic Vacuum Cleaner and Mop...
Navigation
Smart LDS Navigation with 14 types of sensor
Map
Apartment layout& running route & map saving
Virtual no-go zone and barriers
Roborock s5 Robotic Vacuum and Mop Cleaner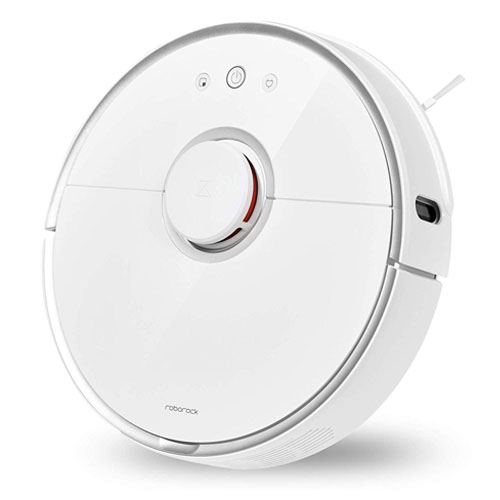 Combining a robot vacuum and a robot mop into a single device, the Roborock s5 is a versatile solution for keeping home floors clean and dry. Apart from sucking up debris such as dirt and crumbs from the floor, the machine uses a water tank and microfiber cloth to get rid of spills and stains. To achieve this, the s5 uses sensitive sensors that also allow you to set up virtual barriers. As a result, it can maneuver around the furniture to clean the right sections of the floor with efficiency.
To produce enough vacuuming power, the Roborock s5 features a 2000Pa suction system. You can activate this system in various modes depending on the requirements of the situation at hand.
This multi-mode system includes modalities such as carpet vacuuming, quiet vacuuming, turbo vacuuming, and more. To loosen up the dirt and get it ready for vacuuming, the device uses a unique rotating brush. Combining speed, strength, and high-quality bristles, this brush can sweep debris very effectively.
We can say a lot about Roborock s5's mopping system. Botanically bio-mimetic, it borrows the natural design of a tree. This allows it to control water seepage organically and methodically. This system works in combination with an E11 filter that captures debris efficiently, separating it from the water. Combined with a washable strainer, this filter system boasts an extended service life. Of course, this reduces its replacement frequency.
Apart from its most notable and unique features, the Roborock offers advanced versions of technologies often used in automatic cleaning devices.
In terms of control, the device is up there with the best. Using the MI Home smartphone app, you can control its functioning throughout the day. Compatible with Android, iOS, and even Alexa voice control, this app is user-friendly and effective. With it, you can perform scheduling, no-go zone setting, zone-specific cleaning, spot cleaning, direction control, and more.
In terms of battery and run time, the Roborock s5 is rather average. The device is capable of functioning for up to 150 minutes with only one charge, using the battery (5200mAh ). Whenever its battery decreases in charge by more than 80 percent, the device produces an alert and tells to recharge. Very usefully, the Roborock s5 makes a warning sound whenever it does any of these things.
As you have probably realized by now, the Roborock s5 has several advantages over other robot vacuums on the market. The machine is not entirely without deficiencies, though. Without a doubt, one of the most notable problems that this product suffers from lies in its operating system.
Unfortunately, the s5 tends to get operating system errors. More often than not, this forces users to restart the device before it can resume the cleaning process. We should also mention that this model is not particularly effective when cleaning high-pile carpets.
Pros
Mops and vacuums in a synchronized manner
Using advanced sensors for mapping and navigation
Includes various modalities for different surface types
Capable of creating efficient cleaning routes and routines.
Cons
The operating system may get errors
Not efficient on high-pile carpets
Roborock s6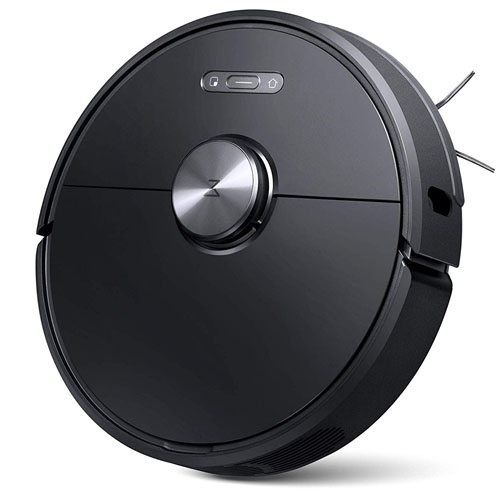 Remarkably smart and sensitive, the Roborock s6 is an efficient robotic vacuum.
Without a doubt, it has enough advantages to take on the biggest names in the industry. Capable of smart mapping and real-time navigation processing, the device is very efficient and practical.
The Roborock s6 is also very good at avoiding obstacles to clean a particular space as quickly and effectively as robotically possible. Moreover, it can be programmed and controlled using the MI Home smartphone app. Luckily, this app is compatible with Android, iOS, and even Alexa.
Regarding the Roborock s6's cleaning system itself, we can say a lot. To start with, it's worthwhile mentioning that this device has a new brush design that's remarkably effective. The brush's bristle density is impressive, and it's very efficient at breaking down and loosening dirt before the vacuum can suck it up. Despite its density, though, the brush does not damage carpets or floors. This is because its high-quality bristles are softer than those of a regular robot vacuum. To eliminate fine dust, the s6 uses a high-quality filter. Conveniently, this filter is fully removable and interchangeable. Even better, the filter changing process is easy and intuitive.
Apart from sweeping and vacuuming dust and debris, the Roborock s6 is capable of mopping your floors for a more thorough cleaning. The device provides users with the option of vacuuming, mopping, or both at the same time. Additionally, it allows them to choose the amount of water it will use. No matter how much water you tell it to use, however, the s6 always seeps water evenly and consistently, resulting in a perfect mopping every time. Combined with the device's smart mapping and navigation capabilities, this consistency and evenness result in maximum efficiency and complete thoroughness.
In addition to its most advanced features, the Roborock s6 includes a variety of basic features.
Despite being notoriously powerful and effective, the device is notably quiet and energy-efficient.
In fact, its silent motor is efficient enough to produce a powerful suction action for up to three hours using the same type of 5200mAh battery as the s5. Added to the machine's smart navigation and mapping system, this feature ensures that the Roborock s6 will be subtle and unobtrusive while doing its job.
As previously mentioned, users can modify and control the Roborock s6 using a smartphone app. Luckily, this app is straightforward and practical.
Unfortunately, though, it is not very intuitive when it comes to its functionality. Even worse, it has several bugs. These bugs make processes like registering or resetting somewhat difficult and unnecessarily complex.
The setup process for the device is also kind of clunky. For example, the s6 does not allow the creation of virtual barriers before it has mapped the entire area. However, once it has fully mapped the rooms it needs to clean, the s6 runs smoothly and smartly.
Pros
Smart at mapping and navigating
Very quiet
Energy-efficient
Great vacuuming performance
Cons
Clunky app
Basic mopping capabilities only
Xiaomi Roborock s5 vs. s6: A Thorough Comparison
At this point, we are ready to compare all the aspects of the Roborock s5 and the Roborock s6. Before that, though, let's go over the features that these two robot vacuums have in common.
To start, we can say that both the s5 and the s6 are efficient, and they perform very well, even in difficult situations. Largely, this has to do with the fact that both devices are capable of mopping and sweeping at the same time. To this efficiency also contributes the powerful suction capability of both models. Each of the robot vacuums is capable of adjusting its level of suction power automatically depending on the type of surface it's working on.
Apart from their already-mentioned capabilities, both devices have remarkable mapping and navigating functions. You can monitor and adjust them through an accompanying smartphone app named MI Home. In addition to maneuvering around obstacles, these robot vacuums can climb over and clear certain obstacles. This includes door thresholds and stoppers. Lastly, both cleaning devices have a 5200mAh battery. However, the s6 can last 30 more minutes than the s5 with the same powering device.
Design
While they are very similar in terms of design, the Roborock s5 and the Roborock s6 have some crucial differences that are not readily apparent.

A quick inspection will quickly reveal that the first difference lies in the control buttons. While the s5 features three analog buttons on the lid, the s6 uses digital touch buttons to receive instructions from its user.
After flipping over the devices, more differences show themselves. Namely, the s6 features an improved brush design that offers more bristle density and a new shape.
There are other important design differences when it comes to the devices' docks. The s6's dock is more minimalistic and overall sleeker.
Size and Dimensions
Both models s5 and s6 feature the same size and dimensions of 35 cm (13.78 inches) in diameter by 9.6 cm (3.78 inches) in height. What is more, both devices have the same weight of 3.5 kg (7.94 pounds). Despite having the same dimensions and weight as the s5, the s6 is somehow faster and more efficient clearing or climbing obstacles.
Cleaning Parameters and Vacuuming Technologies
At this point, we should discuss one of the categories that shows more differences between the Roborock s5 and the Roborock s6.
The s6 can capable of cleaning either a particular room or an entire house using a more advanced mapping and navigation system. Better yet, it can do that faster and more efficiently than the s5. By understanding the distribution of a room's contents better than its predecessor, the s6 is capable of creating more efficient cleaning paths. This results in a faster (and often more thorough) cleaning process. Apart from making it faster, this difference implies that the s6 is capable of cleaning larger areas with one battery charge.
In terms of strict cleaning abilities, there are no huge differences between the Roborock s5 and the Roborock s6. However, the small differences that do exist are important. For one, the s6 has an improved brush design that, as was previously mentioned, is capable of combating dirt and dust more effectively. Combining rubber parts and bristle, this new brush design makes the s6 more effective when it comes to multi-surface cleaning. When it comes to suction power, both robot vacuums are basically in the same league. However, the s6 manages to be a lot less noisy than its counterpart while performing just as efficiently.
Cleaning Quality on Different Surfaces
Both models s5 and s6 feature an impressive motor that is capable of delivering up to 2000Pa of suction power. As a result, both perform incredibly well on a variety of different surfaces. Quite incredibly, this includes carpets of up to 20 millimeters in height, making these models two of the most versatile of their kind.
Better yet, both vacuums are capable of climbing small heights.
However, we should mention that the s6 is better at recognizing different surface types. Then, it will take that information into account during the cleaning process.
What is more, the s6 tends to perform slightly better in carpeted surfaces, particularly when it comes to high-pile carpeting.
Usability
Featuring a few buttons and an accompanying smartphone app, both the Roborock s5 and the Roborock s6 are easy to set up and control.
After creating a digital map of the area, both devices offer users the possibility of installing virtual barriers. They also allow the selection of specific cleaning modalities and options. Apart from allowing users to do this, the app provides additional options for both models.
We should note, though, that the Roborock s6 is more responsive and versatile than the s5 when it comes to taking directions. Modalities such as zoned cleaning, real-time tracking, and even manual control make the Roborock s6 more functional and usable than its predecessor.
Maintenance and Dustbin
If there's an area where there is basically no distinction between the Roborock s5 and the Roborock s6 it's this one.
Featuring dustbins that are the same in terms of size, shape, and features, both devices are perfectly even when it comes to dust collection and disposal.
With a bin capacity of 480 milliliters (16.9 ounces), both are capable of storing a very decent amount before requiring emptying. Additionally, both devices require the dustbin manually emptied whenever needed.
As a result, the maintenance process for these two devices is basically identical as well. Luckily, the design of these two robot vacuums makes it easy for users to clean and maintain them.
Price
Perhaps one of the most glaring differences between these two robot vacuum models is their price. Despite having a lot of characteristics in common, the two Roborock models have different prices.
Of course, being a newer model and with various features that the s5 doesn't have, the Roborock s6 is the most expensive robot vacuum of the two.
Features such as advanced sensors, a more efficient brush type, and a more intelligent mapping system may convince several buyers to get the s6 over the s5.
At any rate, however, both the Roborock s5 and the Roborock s6 are efficient, powerful, and intelligent enough to make it worthwhile to spend a few bills on them.
Frequently Asked Questions
Roborock S5 vs S6: what are the improvements?
Roborock S6 is an improved version of the previous Roborock S5. While the majority of basic features stayed the same, we can note several additions. The S6 has received more sensors, Selective Room cleaning, and multi-floor mapping function, which Roborock S5 lacks. It can also work 30 minutes longer (180 minutes vs 150 minutes of run time) and has an enlarged 160 ml water tank.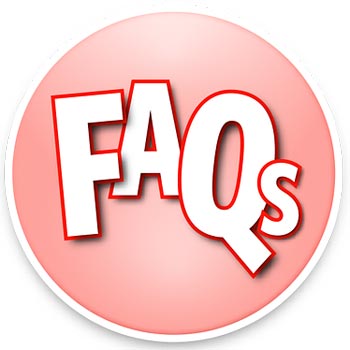 Are Roborock S50 and S55 the same Roborock S5 robot?
Yes, all these are one robot vacuum with deifferent color designs. The S55 means black option, and the S50 is a robot with white case. That`s the only difference.
How can I close carpets for Roborock S5 and S6 robots when they`re mopping?
Now you don`t have to remove carpets when your Roborock vacuum is performing wet cleaning. Everything you need is to open the map and draw restrictive lines around your carpets. The robot will remember them and avoid these locations.
How long can Roborock S5 and S6 mop?
The mopping operation greatly depends on the water tank capacity. Tests and users` reviews show that the models can run for about 30-45 minutes without refilling.
In Conclusion
Without a doubt, both the Roborock s5 and the Roborock s6 are notable robot vacuums. Both stand out due to their elevated performance and smart capabilities. They are efficient, powerful, and versatile enough to take on a variety of cleaning situations.
Both devices are perfectly capable of cleaning complex areas effectively and thoroughly. However, taking into account all its advanced features and enhancements, we must say that the Roborock s6 has the upper hand. Due to features such as single room cleaning and map storing, this robot vacuum is smart and more effective in larger houses.
In particular, the s6 is better for houses with more than one story or various separate sections. Additionally, its new brush design and improved mopping attachments make it more powerful and effective than the s5. Taking all this into consideration, we can confidently say that the newer model has the upper hand. At the end of the day, though, either one can be a great ally when it comes to keeping your floors clean.