Roomba 675 vs 690 – A Comparison Review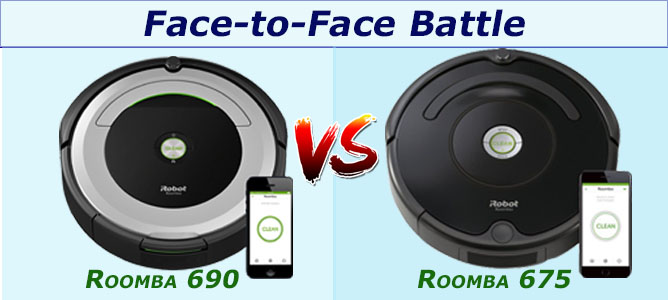 In today's reality, the concepts of Roomba and robotic vacuum cleaners are synonymous. Although many people regard iRobot Roomba robot vacuums as the devices of the highest price level, there are several models that were designed for tight budget and thin pockets; Roomba 675 and 690 are among them.
In this research, we will arrange the Roomba 675 vs. 690 face-to-face battle and compare these two affordable but efficient models of the robotic vacuum cleaners.
For the short acquaintance
Roombas 690 and 675 are the robot vacuums of the entry price-and-options level. Both models have a common and reliable ancestor ― an old fellow Roomba 650; that's why they have many similarities; however, differences exist too.
Floor Type
for all floor types including carpets
for all floor types including carpets
Runtime on hard floors/carpets
Filtration system
AeroVac Standard filter (HEPA style on 85-90% efficient)
AeroVac Standard filter (HEPA style on 85-90% efficient)
Floor Type
for all floor types including carpets
Runtime on hard floors/carpets
Filtration system
AeroVac Standard filter (HEPA style on 85-90% efficient)
Floor Type
for all floor types including carpets
Runtime on hard floors/carpets
Filtration system
AeroVac Standard filter (HEPA style on 85-90% efficient)
Read more about Roomba models
IRobot Roomba 675 is a simple and affordable robotic device that accumulates the most important features of the robot vacuums from higher levels. Although it is of basic navigation and lacks some options like full bin indicator, the device has quite an awesome 3-Stage Cleaning System and Dual Multi-Surface Brushes in complex with patented Dirt-Detect technology.
It means that Roomba 675 performs good results almost on every surface including thin carpets and hard floors. And, yes, one can use it in the high-traffic areas.
Unfortunately, robot vacuums of entry-level cannot perform quite well on high-piled or shaggy carpets, and they don't work with pet hair as good as they could, but still, they collect hairs and messes quite efficient.
Note: The device performs worse in comparison with high-level models like 900-series that have in-built carpet boost option. The other thing that the device lacks is a virtual wall function, so, it can be of no use in large rooms and halls.
Pros
Wi-fi connectivity and voice control;
A good combination of price and quality;
Excellent performance on thin and middle pile carpets and hard floors;
Mobile app for Android and iOS;
Long-lasting battery up to 90 min
Cons
poor results on shaggy carpets;
noisy;
not very good for large rooms;
there are some mistakes in spot detection.
Roomba 675 has several features that excuse everything it lacks.
At first, it's fantastic connectivity and control. The device works with wifi protocol, can be controlled with most common smart assistants and due to the mobile app.
The second feature is its price. If you look for the robot vacuum cleaner under $300, this device is for you.
Read more about Roomba 690
Roomba 690 stays on the one line with 675 model. The device is more expensive in comparison with the previous model but still performs several awesome functions and options that can ease the process of cleaning and save you some time.
When we say about unique features, it's necessary to mention that Roomba 690 has perfect robot vacuum options like wifi-connectivity, remote control via smartphone and voice control via Amazon Alexa or Google assistant.
As Roomba 675, Roomba 690 has 3-stage Cleaning mode and Dual Multi-Surface Brushes. But the main and essential feature of the device that differs it from any other entry-level model is the virtual barrier wall and it means that Roomba 690 works very good both in the small rooms and on the large high-traffic areas.
If we speak about cleaning performance Roomba 690 has the same indicators as 675 model. It performs great on the hard floors, low and middle pile carpets. There are some problems with high-piled rugs, especially when it needs to suck pellet-type dirt like salt, sugar or millet.
One can find some issues with pet hair, yes, they can occur if the pet is long-haired and it lives in the room with high-piled carpet. In other cases, the device is a great a great deal for its value.
Pros
good for large areas for it has a virtual barrier wall;
performs great on the hard floors and carpets;
great connectivity and control;
mobile app for Android and iOS
Cons
there can be mistakes in dirt detection;
noisy;
not very well on high-piled carpets.
Roomba 675 vs. 690
Now, as we have a short acquaintance with two best Roomba models of 600-series, it is time to observe their similarities and differences. To be honest, there are more similarities between them than it would seem at the first look.
Before we go deep into the comparison here is the fullest comparative table of Roomba 690 vs. 675 where all the features of these robot vacuums are collected.
Total comparison
As you can see, there are many similarities between Roomba 690 and 675.
Let's have a closer look according to the following parameters:
design
size and dimensions
cleaning parameters and vacuuming technologies
usability
Wi-Fi and App connectivity
battery life and rechargeable time
maintenance and dustbin
pricing
Design
Both Roombas have a very similar design with slight differences in finish.
Roomba 675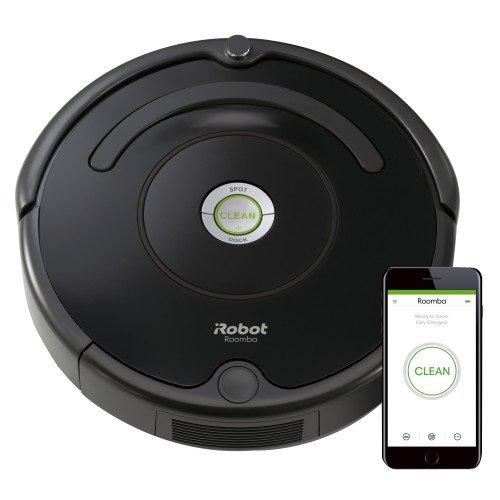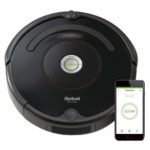 It is of low-profile design, round-shaped and with a black finish; main buttons (central "clean" button and two additional spot and dock buttons) in the center of silver gray.
It has a dustbin release button of a round shape in size an inch smaller than the central button.
Roomba 690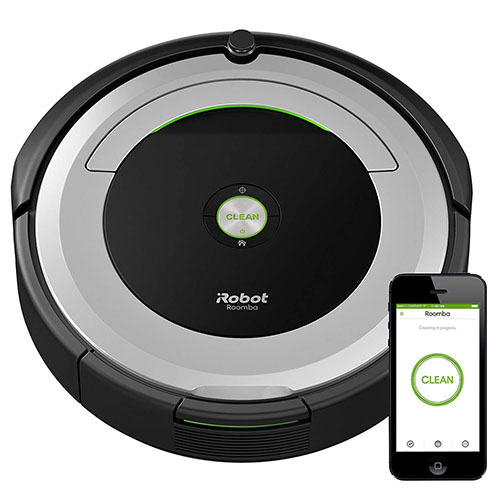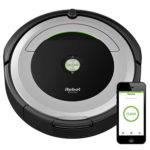 It is of low-profile design, round-shaped with black and grey finish. A central "clean" button of grey color, two additional buttons are black with grey icons instead of writing.
It has a dustbin release button located on the body and of a semi-round shape in size an inch smaller than the central button.
Nevertheless, the dustbin release buttons of both models have visual differences; they work identically as well as any other button.
Size and dimensions
Although the manufacturer indicates the same dimensions for both Roombas 690 and 675, there are slight differences in size.
Roomba 675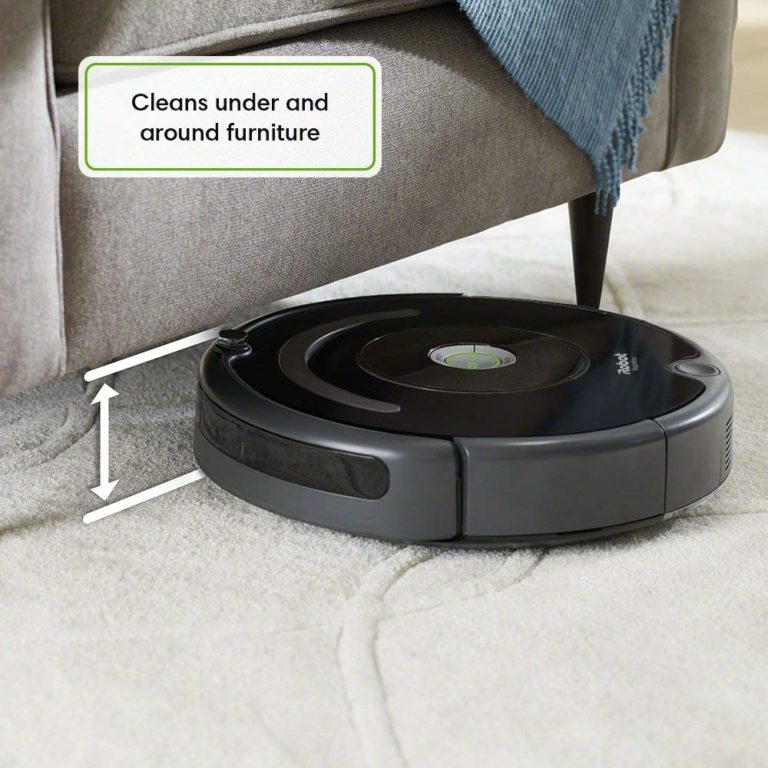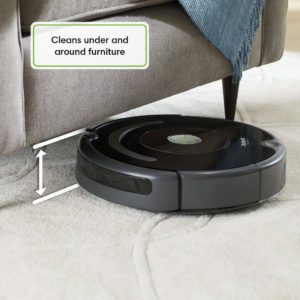 The device has diameter 13.4 inches (instead of 13.0 inches iRobot says)
The height of the robot vacuum of 3.5 inches (instead of 3.7 inches iRobot says)
The weight of Roomba 975 is lesser than iRobot specifies: 6.77 lbs instead of 7.8 lbs
Roomba 690
The device has 13.0 inches in diameter (the same as iRobot says)
The device has 3.7 inches in height (the same as iRobot says)
The weight of Roomba 960 is exactly as iRobot specified: 7.8 lbs
Cleaning performance, filtration, and vacuuming technologies
Cleaning performance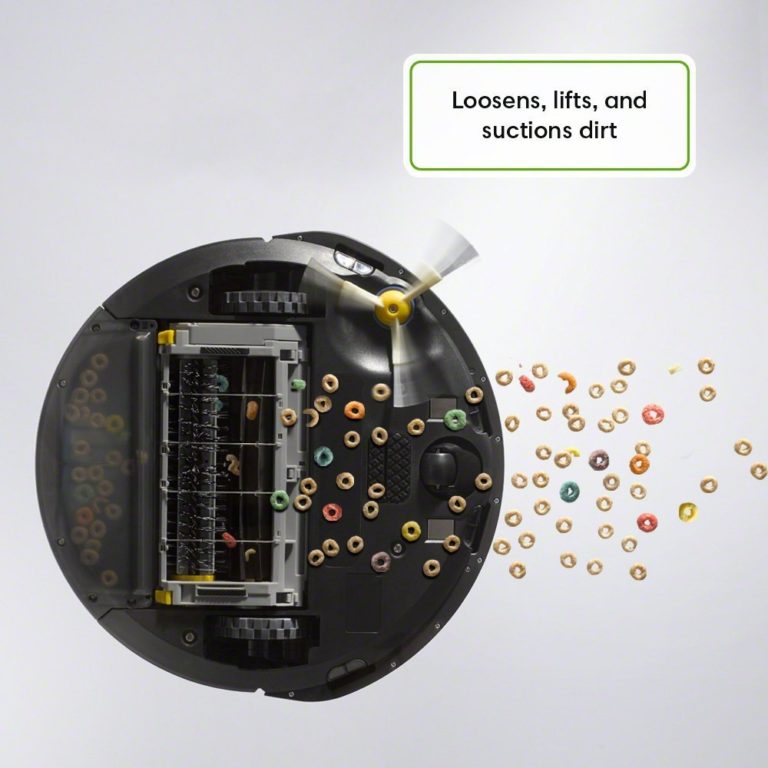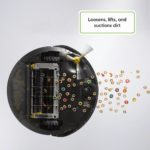 Roomba 690 and 675 have identical cleaning performance. They both work on all floor types quite nicely.
During the cleaning tests, both models have shown identically high efficacy on hard floors. They clean almost 100% of different dirt types.
Sugar and other powder-like dirt became the only challenge they couldn't complete fully and collect 95% of that trash.
Nor Roomba 690 neither Roomba 675 could not complete the test on the carpets with 100% score. High-piled carpets became the main problem for both devices, especially with powder-like dirt.
So, when other debris on the carpets were almost 95% collected, the millet and sugar on the high-piled carpet were collected only on 65%.
Filtration system
Both Roombas use AeroVac filters installed in the dustbin. AeroVac filtration system is not as efficient as the technologies of higher level models like Roombas 800-series where true HEPA filters are used.
But the thing is that the AeroVac filtration technology uses HEPA style filters that make the filtration on 85-90% efficient than any other entry-level robot vacuum cleaner can provide, for they use the simple standard filters.
Vacuuming technologies
Roomba 690 and 675 uses the same vacuuming technologies that provide nice vacuuming on every floor type.
To be exact, they have a 3-Stage Cleaning System that uses specially designed Dual Multi-Surface brushes and Edge-Sweeping brush.
So, Dual Multi-Surface brushes work in complex, while one brush loosens the dirt, the other picks it up.
Thank the Auto-Adjustable Cleaning Head; the brushes can work on every surface.
The Edge-Sweeping brush has a special 27-degree design that allows it to sweep dirt, dust, and soil away from the very edge of the corners.
Other technologies
To make the cleaning process more efficient, both Roomba 690 and 675 got basic navigation that uses the full suite of smart sensors including Cliff detect sensors that avoid fallings from the stairs and collisions.
There are also spot and dirt detecting sensors to provide a thorough cleaning on different floor types.
Sometimes dirt detections work improperly because of dust that can collect on the sensor, so, it is recommended to clean the sensors from time to time.
Usability
Usability is one point where there is a slight difference between Roomba 690 and 675.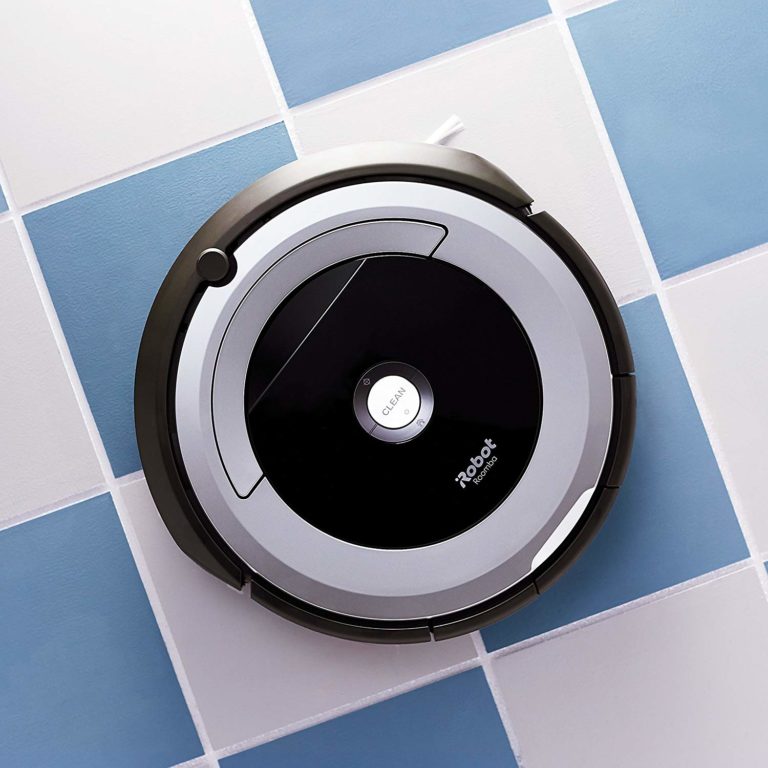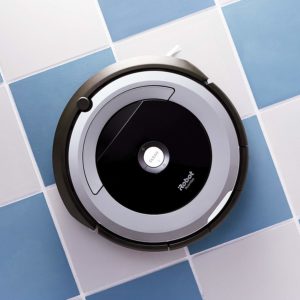 Let's begin with this difference: Roomba 690 has 1 Dual-Mode Virtual Wall Barrier. It means that Roomba 690 is more flexible to be controlled.
When 675 model can travel from room to room while vacuuming, 690 can be bounded within one room if you don't want to clean other rooms in your house. You can also bound the device in a large room when you want to clean a particular part of the floor.
So, that is the only advantage of the 690 model over the 675.
Other usability features are quite similar.
Both devices are easy to maintain;
Buttons are located on the useful points of the body when one can easily reach them.
It is also essential that both models are cord- and bagless.
To make the work of robot vacuum more convenient, the manufacturer had developed the mobile app for both devices. So, they both can be scheduled and controlled via smartphone.
Wi-Fi and connectivity
Roomba 690 and 675 are both Wi-Fi connected. They both also have a mobile App (iRobot HOME App) adapted both to Android and iOS systems.
Moreover, you can control both robot vacuums via most common smart assistants ― Amazon Alexa and Google assistant.
Battery and runtime
Both devices use lithium-ion batteries of 1800 mAh capacity. This battery is of higher capacity than batteries of many other entry-level robot vacuum cleaners can perform, but it's smaller in comparison with the average robot vacuum in the market.
Runtime of the fully charged device depends on the surface it works.
So, if the robot vacuum works on the hard floor, its runtime is about 90 min.
If the surface is thin or middle-piled carpet, the device's runtime falls from 90 to 60 minutes.
If the robot vacuum works on high-pile carpet, its runtime becomes even smaller.
According to our tests, the runtime of both Roombas in the average apartments with both carpeted and hard surfaces hovers between 50 and 70 minutes.
When the device is of low battery, it goes to the base automatically. The recharging time is about three hours. If the device does not finish its work until the battery is low, it won't be able to resume the cleaning process from the point where the robot vacuum stopped after recharging.
Maintenance and Dustbin
Nevertheless, both Roombas lack the full bin indicator; they are quite easy to maintain. First of all, they have quite an impressive dustbin capacity of 0,3 liters. That you can eject and clean with one press of the button located at the back side robot vacuum's body.
Every part of the dustbin, including the AeroVac filters, are easy to access, clean or replace if it's needed.
It's essential to mention that the doors of the dustbin are quite weak and need to be replaced within the time of regular use.
Pricing
Pricing is the essential point for middle-class people.
So, both Roombas can allow great cost for the robot vacuum cleaner of such a great performance. Although the devices are quite similar, there are slight differences that define the pricing.
So, you can understand that Roomba 690 will cost higher than 675 model, for the device has a Dual Mode Virtual Wall Barrier.
According to Amazon data:
Roomba 690 has a price of about $300
Roomba 675 costs about $270
For this price, a middle-class customer gets the quality and functionality of real Roomba.
Frequently Asked Questions
Roomba 675 vs Roomba 690: which robot is better for carpets?
Despite nice dual rollers and Dirt Detection, both models offer only 600 Pa suction. Thus, they perfectly deal with hard floors but cannot vacuum any carpets except for low-piled ones. If you have carpeted floors in your dwelling, we recommend you to choose a more powerful Roomba robots like Roomba 960, 980, etc.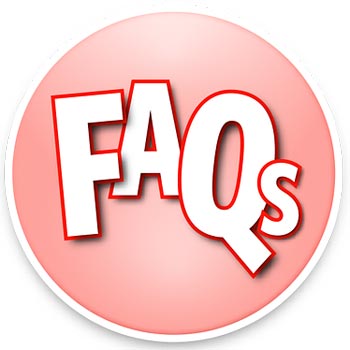 Can Roomba robot vacuums got stuck on thresholds and carpets?
All iRobot models are equipped with nice diving systems and enlarged wheels. Such constructions help them overcome small domestic elevations and significantly improve passability.
For example, Roomba 675 and 690 vacuums can climb obstacles up to 0.63in/16mm in height. You can be sure your robot won`t get stuck when coming from hard floor to the pile or going from one room to another with a threshold.
Can my Roomba 690 deal with high traffic areas?
Thanks to Dirt Detect function when the robot sensors identify extra polluted locations Roomba 690 increases its effort on high traffic areas. Thus, you get much better cleaning results in shorter time.
Can I rinse a filter on my Roomba 675?
Roomba 675 uses AeroVac filter, which is connected with a dustbin and requires regular cleaning. To maintain proper filtration, users should clean the filter after each run and replace it once per two months.
All you need to do is to remove the filtering unit and knock out the dirt. Please remember that iRobot does not recommend rinsing Roomba 675 filter.
Can I get a smart, app-controlled robot vacuum cleaner for less than $300?
Yes, the modern market offers a lot of smart robotic models with low price and innovative control features. Thus, you can try roomba 675 and 690 robots that support WiFi and can be run through the iRobot Home app and voice assistants.
The final words
So, it was a face-to-face battle between two entry-level Roomba robot vacuum cleaners.
Both devices give excellent performance and usability.
If you are on a budget but Roomba robot vacuum stays your dream you can bravely buy 690 or 675 models due to your needs and be sure that you made an excellent choice.