? Schlage vs Kwikset – A Comparison Review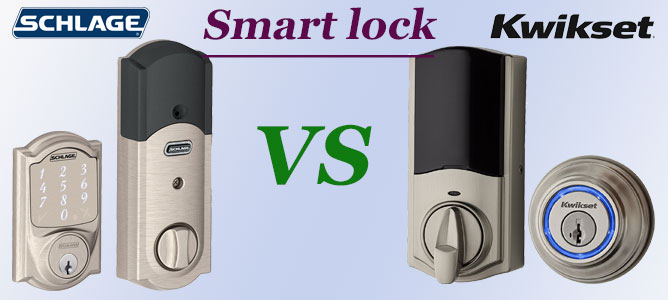 It's evident that Schlage and Kwikset are two of the top names in the lock industry.
Schlage has been manufacturing locks since the 1920s. Today, they produce everything from doorknobs to smart locks. Meanwhile, Kwikset has been in business for around 72 years, creating their extensive line of locks. Today, both of the companies have developed extensive smart lock product lines.
Are you wondering what the difference between Schlage and Kwikset locks is?
We'll compare Schlage and Kwikset locks in an attempt to put the long-debated argument to rest.
Mode of entry
Unlock with Schlage smart-phone app, enter access code on touchscreen or use key
Give access remotely with existing Z-Wave system, enter access code on touchscreen or use key
Smartphone is now your key - touch to open convenience
There are three ways through which you can open the lock; App, Siri, or the code
10 digit backlit keypad with dedicated lock button
Built-in alarm technology
Compatible with Amazon Alexa
Access codes
Holds up to 30 access codes
Holds up to 30 access codes
30 custom user access codes
Home automation
Lock or unlock anywhere with Schlage Sense Wi-Fi Adapter or by pairing with Apple TV/iPad for HomeKit-enabled smart home
Lock or unlock from anywhere by connecting with compatible Z-Wave Home Automation systems
Works with select iOS and Android devices (wider compatibility with updated Google Play Kevo app)
Security standards
ANSI Grade 1 Highest Residential Security
ANSI Grade 2, BHMA Certified
BHMA/ANSI Grade 2 Certified
Schlage Models


Schlage is an American lock maker based out of Colorado. Their two main smart locks are the Sense and Connect.
Below, you'll find a brief overview of two famous Schlage smart locks.
1. Schlage Sense Smart Deadbolt, Works with Alexa
The Schlage Sense is a sophisticated smart deadbolt that offers users pin code access. The deadbolt boasts Bluetooth-compatibility and can be synced to the Schlage Sense app.
It also features a 10-digit illuminated touchscreen for quick pin code access. Meanwhile, there is also a crucial traditional access point.
Overall, this lock is easy to use and super convenient.
There are several benefits to this well-made, smart lock, including its ability to enable hands-free unlocking through Bluetooth and Z-Wave.
You can also use Apple's Homekit and Apple Television to connect to the smart device. In case you were wondering, this typically comes in handy when you want to unlock the door from within your home remotely. Meanwhile, Sense's technology enables you to generate guest access codes for up to 30 different friends and family members.
What's more, the app has several unique features to offer.
For one, you can use it to track guest access and remove guest codes you no longer wish to share. You are also granted access to an extensive history, including the 100 most recent entrance attempts.
The history includes details on the code used, time of entrance, and more.
Beyond that, the app enables you to develop restrictive scheduling. For example, if you only want to let your dog walker in between the hours of 1 and 12 P.M., you can do that.
In addition to offering up to 30 different entrance pins, the app can be downloaded and used on multiple smart devices.
Plus, the Sense has a built-in tamper-detecting alarm. It takes four AA batteries.
Finally, it is compatible with both Android and Apple phones. What's more, the app is available through GooglePlay and the AppStore.
2. Schlage Connect Touchscreen Deadbolt with Built-In Alarm, Works with Alexa
The Schlage Connect is yet another smart deadbolt with a touchscreen pad. It relies on Apple HomeKit to function.
What makes the Connect unique is that it can be paired with Amazon's voice-activation technology, Alexa, as well as several home automation systems and auxiliary alarm systems. What's great is, it also has incredibly receptive sensors that alert you of the slightest risk of break-ins and other security and tampering breaches.
It is important to note that you can lock and unlock the device remotely through Z-Wave. Meanwhile, you can also generate up to 30 different guest pins for friends, family, and domestic workers.
You'll get remote updates on all pins entered and entrance times as well as any unsuccessful tampering or forced entry attempts. As such, the lock gives you the opportunity to alert the authorities in real-time and stay on top of your home security and guest arrivals.
It is also important to mention that there are no on-going fees or subscriptions to use this lock. Plus, all you need to install it is a screwdriver and a little bit of elbow grease.
The Connect comes in multiple styles and features a wide range of color finishes. Meanwhile, optional matching smart door knobs are sold separately.
Other noteworthy features include the smudge-free matte touchscreen, which helps your house look sleek and clean at all times. The Connect does have a sizable internal wall mount and takes four AA batteries. The internal wall mount boasts a thumb-turn lock.
It has an ANSI grade of 1, suggesting it offers the highest possible level of residential security. Style options include Camelot and Century. Meanwhile, there are some different colored finishes to choose from as well. Matching doorknobs are sold separately.
Kwikset Models


Kwikset is an American lock maker who's headquarters is in California. A few years ago, they were bought out by Spectrum Brands. Their main smart locks include the Kevo, Premis, and SmartCode.
Below, you'll find a brief overview of two Kwikset smart deadbolts.
1. Kwikset Kevo Touch-to-Open Bluetooth Smart Lock
The Kevo is Kwikset's premier smart lock. It comes in a variety of shapes and designs, including square and rectangle single-cylinder deadbolts.
The deadbolts resemble traditional locks but are illuminated with blue-tinted LEDs. They boast touch-to-open Bluetooth-compatibility that pairs with most smartphones and smart device.
Consumers can opt for Kevo Plus accessory to use with Amazon's voice recognition tool, Alexa. However, this is sold separately and is entirely optional.
While the lock comes with a traditional turn-piece fob, its grants owners and guests hand-free access to their home. It is compact and sleek looking, with a variety of metal finishes to match the aesthetic of your home's exterior.
The Kevo connects to your smartphone via Bluetooth. While it has a limited range, this does not seem to affect your ability to enter the home.
What's more, it offers shared pin options with flexible settings. For example, a pin can be set to expire after one day or can be restricted to a preset schedule. Both of these options are ideal for homeowners with domestic workers, such as dog walkers, cleaners, or sitters.
Like the Schlage models, the Kevo offers remote tracking. This way, you get real-time notifications of those entering your home.
The Kevo is compatible with both iOS and Android phones, making it a null choice for diehard Apple users.
The Kevo has an ANSI rating of 2 and is BHMA (Builders Hardware and Manufacturers Association) Certified.
2. Kwikset Premis Touchscreen Smart Lock, Works with Apple HomeKit
The Kwikset Premis is a smart deadbolt that is strictly compatible with Apple Homepod. What's more, it allows you to communicate entrance requests through Siri. Meanwhile, it also offers users remote control via the Kwikset Premis iOS app as well as Apple TV.
The lock features loads of security features, including an encrypted touchscreen, an auto-lock feature, and optional alarm for incorrect access pins.
We also love that lock as a 10-digit keypad. It allows users without access to smart devices to manually unlock the smart device.
It is ANSI and BHMA-certified. Furthermore, it also boasts military-grade encryption. It even has a built-in alarm which sounds when a pin is entered incorrectly.
It is important to note that this lock system is not compatible with Android smart devices. The illuminated 10-digit touchscreen offers ease of access, but traditional turn-piece key fobs can still be used.
Overall, this is an affordable way to upgrade and streamline home access and security. However, it only fits for individuals with iPhones and other Apple smart devices.
3. Kwikset SmartCode Electronic Deadbolt featuring SmartKey
The Kwikset SmartCode is a smart deadbolt that allows you to lock and unlock your home through Z-Wave remotely. It is also compatible with Amazon's Alexa via SmartThings and Wink.
It features 30 custom user access codes, which can be shared with friends and family. Access codes can be easily punched into the 5-digit illuminated keypad. It even offers a rapid three-step re-key function for security purposes.
Rest assured, the SmartCode comes with a backup turn-piece key fob. What's more, you can access an extended entrance history via email or text. What's more, it comes in a variety of metal finishes to match the aesthetic of your home.
Consumers can also opt for the Z-Wave Plus SmartCode. Both systems require four AA batteries. What's more, they come in a variety of different metallic finishes.
Schlage vs. Kwikset Smart Locks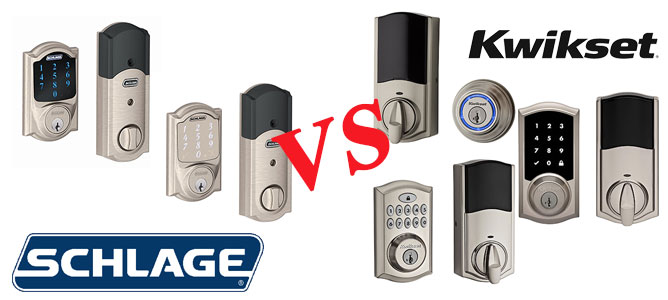 The Kwikset and Schlage smart locks have a lot in common. Here, we'll compare Schlage, and Kwikset locks to help make your shopping experience a little easier.
A quick look at Schlage and Kwikset Smart locks reveals that they both have many of the same product features. Also, they tend to function in much of the same way and have similar price tags. What's more, both products feature easy installation.
Like many smart devices, both Kwikset and Schlage are somewhat polarized when it comes to auxiliary product compatibility. While they are all compatible with Z-Wave, their ability to sync with voice-activation technologies and apps is varied.
Schlage Sense is compatible with Siri, Apple Television, and Apply Homekit via Bluetooth. Therefore, it is an obvious choice for families that utilize iPhones and other Apple devices. The same goes for the Schlage Connect, which relies on Apple HomeKit.
Meanwhile, the Kwikset Kevo has a relatively flexible mobile app that can be used with both Androids and iPhones.
Nevertheless, its ability to sync with Amazon's Alexa makes it an obvious choice for Android users.
Beyond that, the Kwikset Premis features an iOS-compatible app in addition to Apple Television connectivity. Finally, the Kwikset SmartCode only features Z-Wave connectivity and has no voice-activation features.
Other noteworthy differences between the Schlage and Kwikset models are the keypads, touchpads, or lack thereof. For the most part, the products mentioned above have either 10-digit or 5-digit keypads or touchscreens.
For example, the Schlage Sense, Schlage Connect, and Kwikset Premis feature 10-digit illuminated touchscreen with optional turn-piece key fobs. Meanwhile, the Kwikset Keva takes the form of a traditional deadbolt with hands-free options. Finally, the SmartCode boasts a more compact, 5-digit keypad.
Another noteworthy difference between the Schlage and Kwikset models is the design and finishes. As we mentioned before, the Kwikset Keva has a more traditional deadbolt look. The SmartCode is a bit more contemporary with a traditional keypad, like that of a touch-tone phone.
Meanwhile, the Schlage models and Kwikset Premis have the most contemporary looks thanks to their illuminated touchscreens.
Both Schlage and Kwikset offer varying models and finishes within each line of locks. For example, both the Schlage Sense and Connect come in two different trims, which are Camelot and Century. A look at the Century reveals a sleek casing with minimal design elements, while the Camelot has more curved and is therefore considerably more decorative.
Consumers also have their choice between some different metallic finishes, including satin nickel, matte black, chrome, and bronze. It is important to note that color options vary between models.
Meanwhile, the Kwikset models also come in some different styles and finishes. Design options include contemporary and traditional panels. For example, the Kevo is available in both square and circular single-chamber models. There are also a large number of finishes to choose from, including satin nickel, brass, bronze, and chrome.
Some colors, such as chrome, are only offered with specific models.
When it comes to price, the Schlage and Kwikset models are not all that different from one another. The Schlage Sense retails for just under $200. Meanwhile, the Schlage Connect sells for slightly more than $150. With that being said, Kwikset models are priced a bit higher than that, with the Kevo model retailing a bit over $200.
Keep in mind that many retailers sell the models for competitive below-retail prices.
When we compare Schlage vs. Kwikset door knobs, we come across even more noteworthy differences. While our focus for this article was deadbolts, it is important to explore potential elements to combine with them. We found that both Schlage and Kwikset utilize single cylinder door knobs. Some Schlage knobs feature built-in tamper alerts for extra security.
Why is it Worth it to Buy Schlage?
If you are on the lookout for an affordable smart lock, Schlage is worth a look. For starters, these sophisticated devices are surprisingly easy to install, requiring no more than a screwdriver and some elbow grease. If you're switching from a traditional deadlock, you'll find that the keypad offers insurmountable convenience. From having one less thing to carry to enabling guest access, these smart devices are all about ease of access.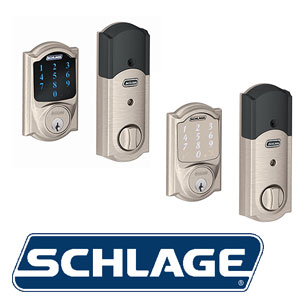 Of course, Schlage doesn't let its user-friendly elements compromise you or your family's safety. For one, they allow you to track access from anywhere in the world. Whether you are worried about a child getting home from school or want to keep things secure throughout a vacation, you can do it all with both the Sense and Connect.
These locks are also made from extremely durable metals, making them considerably tamper-proof. If that's not enough to put your mind at ease, the Sense even boasts a built-in security system that detects forced entries and incorrect pin submissions.
We are also quite fond of the Schlage sleek contemporary lock design which is sleek and comes in a wide range of finishes. As if that were not enough, these door locks come with lifetime electronic and finish warranties.
If you're worried about the functionality or the look of your smart lock a few years down the line, it is important to note that Schlage has a superior return and replacement policy.
As far as negatives, some may find that the bulky interior panel is unattractive. While both the Sense and Connect have pretty sleek panels, they do have significant volume and may detract from the ambiance of a room. While the ability to use Bluetooth-compatible devices, key fobs, and voice activation to unlock your home is attractive, it may be difficult for some people to remember their pin or phone.
What's more, the Schlage systems rely on a combination of electricity and batteries, making them susceptible to occasional power failures that can have you locked out and unhappy.
Why is it Worth it to Buy Kwikset?
While Kwikset is more expensive than Schlage, there are many benefits to this sophisticated system.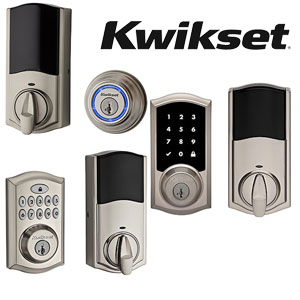 For one, they offer remote and key-less access to your home. It can be a real game-changer for individuals who frequently forget or misplace their keys.
They also allow you to give remote access to family, friends, and household workers. With most models boasting the ability to generate up to 30 individual access pins, you can control entry of children, babysitters, cleaners, dog walkers, and much more.
You can also receive real-time updates on your smartphone. It enables you to alter local authorities if something seems amiss. It also allows you to track the arrival time of workers and little ones, helping to ensure that every part of your day is going as planned.
Frequently Asked Questions
Can I install my smart lock by myself?
All smart locks are simple enough to be installed even by an inexperienced user. They work from batteries and do not require additional wiring. To install your lock, open the manual or official site of your brand and follow instructions.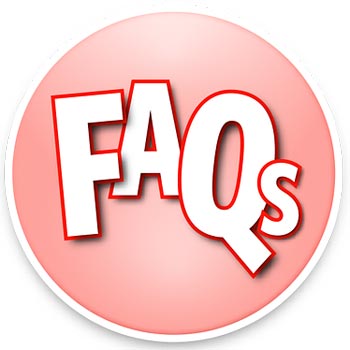 How often should I change batteries in my Schlage smart lock?
The manufacturer recommends to perform annual change of batteries to maintain normal lock operation. However, extreme temperature changes may discharge your lock much faster, so please check the batteries every 3 months.
The best option is alkaline batteries, which are widely used for many electronic locks.
Can I set several codes om ny smart lock to provide access for different people?
Depending on your lock model, you can set up to 30 different unique codes for different people. Thus, Schlage Sense and Z-Wave models can remember 30 entry codes. Kwikset locks also keep in memory 25-30 variations.
How can I unlock my Kwikset Kevo without a smartphone?
If your phone is discharged, forgotten, lost, or stolen, it doesn`t mean that now you cannot enter your house.
There are two options:
use another smartphone or laptop to sign into the app to get eKeys;
just use the Kevo fob or a standard key to unlock your door.
Final Thoughts
As you can see, there is an endless list of benefits to installing smart locks and deadbolts in your home. From key-less entry to remotely tracking or controlling access to your home, you can use these devices to improve the safety and convenience of your family. The models mentioned above even allow you to share access with unique pins for each entrant.
Of course, it is essential to think about a smart device's extended compatibility before making a purchase.
While we found both the Schlage and Kwikset models to be equally durable and functional, many were compatible with exclusive auxiliary technologies. From the Kwikset Premis, which only pairs with Apple's HomePod, to varying voice activation credentials, it appears that technological harmony is paramount when choosing a worthwhile smart lock.
Of course, it is also important to ensure that your lock of choice fits within your budget.
While there are some noteworthy differences between Schlage and Kwikset, the two companies offer competitive features and functions in their smart locks.
We hope you enjoyed reading about these two unique home lock manufacturers.