What's The Best Roomba For Pet Hair?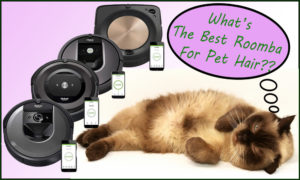 What's The Best Roomba For Pet Hair in 2020? Let's find answer on this question!
Your four-footed family members can be one of the sweetest, nicest parts of your life.
However, no matter what type of furry pet you have, they will shed.
Even the short-haired family members will drop and attempting to manage all of the pet hair and keep the house clean can feel like a full-time job at best, and overwhelming at worst.
Rather than pulling out the vacuum daily, some people are turning to robotic vacuums to help solves their pet hair struggles.
While these vacuums don't replace the standard vacuums entirely, they are immensely helpful when it comes to the daily management of pet hair around the house.
Here we will look at four Roomba models by iRobot that are ranked as the top vacuums for pet hair.
Attention: The internal data of table "40" is corrupted!
1. Roomba s9/s9+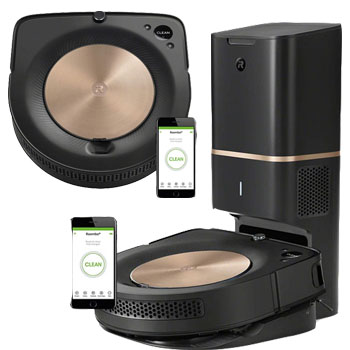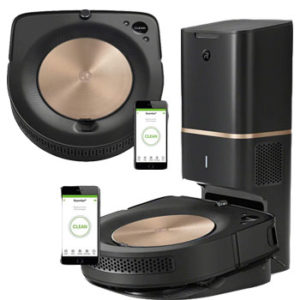 It's evident how unsatisfied the designers were by the Roomba i7+, so they built the Roomba s9+ to shortly after to refine the advances of its predecessor.
iRobot debuted their flat-fronted, D-shaped Roomba instead of the traditional circular aesthetic to improve pickup range and edge-cleaning performance.
The significant improvements of the s9+ mostly lie underneath the robot vacuum. If you flip the robot, you will see a pair of cylindrical and grooved rubber rollers. Both brushes are significantly bigger since they are positioned forward in the chassis, rather than in the middle. The side-sweeping brush now has a five-spoke design and has been moved forward as well.
Lastly, this model is armed with two spring-loaded, rubberized wheels, so the robot can crawl over chunky baseboards and thick carpets with ease.
The Clean Base™ from the i7+, which doubles as the robovac's charging station and dirt disposal canister, has been retained with minor design tweaks. This time, the Clean Base™ has a beautiful copper band around its waist.
iRobot also stated they have improved the connection between the s9+ and the Clean Base™ to ensure a better seal as the robot empties its dust bin. Other than that, this model works similarly to the Clean Base™ supplied with the i7+. At the end of each clean, the robovac parks itself on the bottom of the dock, which sucks the dirt out of the robot from a small vent underneath it.
The base also uses the same dirt disposable bags as the i7+. But if you wish to skip out on this ongoing investment, you may opt for the s9, instead.
The Roomba s9+ relies on iAdapt® 3.0 Navigation Technology with visual localization to understand its surroundings. With Imprint™ Smart Maps, your robot can charter and clean up to 10 detailed floor plans.
Similar to the i7+, the newest model may take a few runs to collect sufficient data and produce accurate maps. We suggest you supervise your robot while it learns your layout, as it might get into trouble that needs your intervention.
Nevertheless, you can always tweak the blueprint of the rooms through the app. Take note that you can't share floor plans between devices. So, if you are upgrading from an i7+, you have to start all over again.
Setting up the s9+ is a cinch, thanks to the iRobot Home app. You can set cleaning schedules, target specific areas, or clean a particular spot in a room immediately after your robot created maps.
This latest model also supports Alexa and Google Assistant, but the default app gives you the most control over the robot vacuum.
However, finding a suitable location for the Clean Base™ can be a challenge if you have limited space. The Clean Base™ must lean against a wall with at least 4 feet of open space in front of it and 1.5 feet of open space for both sides. Proximity to Wi-Fi and an electrical outlet is crucial to boot.
Furthermore, the Roomba s9/s9+ is one of the best robot vacuums in terms of cleaning performance.
According to iRobot, this model boasts of a superior 3-stage cleaning system and 40x the suction power compared to previous Roombas from the 600 Series.
You will be surprised how much dirt this little guy can eliminate from your home! This robovac is particularly efficient at picking up pet hair, as its rubber roller brushes prevent tangles from the bristles.
If your robot encounters stubborn dirt, it goes into Dirt Detect™ mode, moving back and forth until that spot is squeaky clean.
Armed with PerfectEdge® Technology and a new corner brush, it slams the competition on edge cleaning. This model can grab dirt and debris stuck in corners and along walls way better than the previous Roombas.
Pros
Features iAdapt® 3.0 Navigation with vSLAM Technology
Comes equipped with longer dual multi-surface rubber brushes
The Clean Base™ of the s9+ has a new look and comes equipped with improved connectivity
Each AllergenLock™ Dirt Disposal Bag can hold up to 30 full bin's worth of debris
Boasts of premium 3-stage Cleaning System and 2200 Pa suction power
Dirt Detect™ Technology tackles stubborn dirt from bare floors
Imprint™ Smart Map gives the s9/s9+ the ability to memorize up to 10 accurate floor plans
PerfectEdge® Technology provides better edge cleaning
Has a total runtime of 120 minutes
The "recharge and resume" feature allows for a non-supervised cleaning
Best for homes with pets; Comes equipped with a high-efficiency filter and tangle-free brushes
Can create Keep Out Zones
Controlled via the iRobot Home app, as well a compatible with Alexa and Google Assistant
You can connect the S9+ with the Braava M6 for combined cleaning
Has a dustbin capacity of 400ml
Cons
Being the smartest and best-performing autonomous vacuum cleaner in the market demands a significant expense
The Clean Base™ requires at least 4 x 3 inches of foot clearance
The Clean Base™ makes an intrusive sound while drawing dirt from the robot
2. Roomba i7/i7+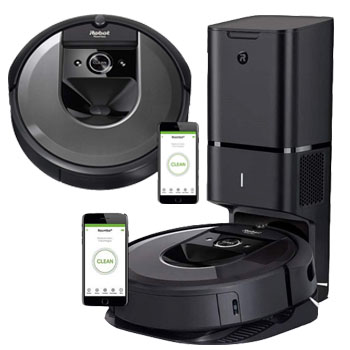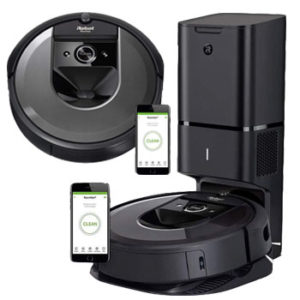 iRobot founder and CEO Colin Angle himself said that the Roomba i7+ was nearly as close as they had imagined it to be.
So, we assumed this might be the epitome of robot vacuums. But seven months later, they launched the Roomba s9/s9+, which boasts of stronger suction power and better edge-cleaning performance. Regardless, the Roombas i7 and i7+ are still a force to be reckoned with.
Roomba i7 is the actual name of the robot, while Roomba i7+ is the name of the package that includes the 19-inch Clean Base™.
The Roomba i7+ pioneered the automatic dirt-disposing feature in robot vacuums, which is a godsend for those who have dust allergies.
The Clean Base™ draws the dust and debris out of the robot's bin each time it heads back to the dock. While the Clean Base™ is convenient, it can be loud as a hand dryer.
After all, the process requires a lot of suction to pull out the dirt from the underside of the robot and transfer it into the AllergenLock™ Dirt Disposal Bag at the top of the base. Thankfully, the process is brief. Each bag is large enough to hold up to 30 bins of dirt. Adding to that, it has a plastic sheath that prevents dust from floating here and there.
Navigation is a strong suit of the Roomba i7/i7+. This robot uses iAdapt® 3.0 Navigation Technology, which utilizes Imprint™ Smart Maps — the slickest navigation among the bunch. Simply put, it comes equipped with a camera to learn different landmarks.
You can place your robovac anywhere inside your home. At first, the robot explores and memorizes your floor plan so that it cleans your room more swiftly the next time.
Its performance might induce anxiety at first, as you watch the robot processing its every move. But as soon as the robovac has your floor memorized, expect straight A's from its housekeeping duties from then on.
Additionally, this model has six cliff and floor-tracking sensors to prevent falls and obstructions.
Tinkering through the iRobot Home app allows you to add/remove virtual boundaries, personalize floor plans, receive updates, adjust operational settings, and so much more. Creating no-go areas is quite handy when cleaning a room filled with robot death traps, such as stray socks and scattered Legos.
Also, you can direct your Roomba i7/i7+ to clean a particular area or skip a specific room through the app. Better yet, link your robovac with Alexa or Google Assistant to make voice commands like a boss.
Performance-wise, the Roomba i7/i7+ shines in cleaning daily detritus without scattering them around on bare floors.
According to iRobot, the dual counter-rotating, rubber-nubbed rollers of the Roomba i7/i7+ makes it more effective at picking up large debris.
Likewise, this unit digs out tangled pet hair out of carpets with ease. And like a ship that stayed its course on a rough sea, we like how the Roomba i7/i7+ journeyed from hard floors to carpeted surfaces smoothly.
Pros
The i7+ empties its dustbin each time it heads back to the dock, as well as when it's full
Each dirt disposal bag can hold up to 30 full bins' worth of debris
Features iAdapt® 3.0 Navigation with vSLAM® technology
Boasts of premium 3-stage Cleaning System and 1700 Pa suction power
Dirt Detect™ Technology allows the i7/i7+ to focus its cleaning effort in concentrated areas
Imprint™ Smart Mapping enables your robot to figure out which room it is in
Suitable for multi-story homes; can memorize up to 10 different floor plans
The robot will remember where it left off and resume the session as planned
Keep Out Zones offer enhanced protection in homes with fireplaces, stairs, etc.
Relatively quiet at 60 decibels
A three-hour charge provides 75 – 90 minutes of battery life
Controlled via the iRobot Home app, as well as compatible with Alexa and Google Assistant
The i7 is compatible with the Clean Base™ should you wish to make upgrades later on
Has a dustbin capacity of 400ml
Cons
A pack of three AllergenLock™ replacement bags costs around $20
The noise level of the Clean Base™ is comparable to a hand dryer
The Clean Base™ needs more floor space
All that features offered by the Roomba i7/i7+ demands a pretty penny
3. Roomba e5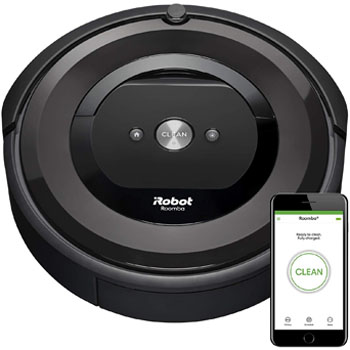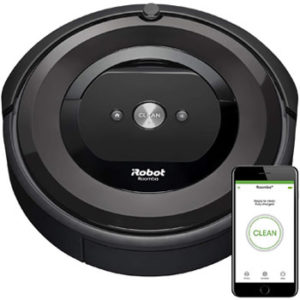 The Roomba e5 is the first robot vacuum of the e-Series, which iRobot introduced late 2018.
While it carries the same design as most Roombas, the underside of the robot is built in a fashion similar to the Roomba i7+. The only thing you can't find is the suction slot for the Clean Base™ since it can't empty its dustbin.
Although the e5 is a new model, it is one of the least expensive Roombas in the market. In fact, it costs half the price of the Roombas i7 and i7+.
The highlight of the Roomba e5 is its Dual Multi-Surface Rubber Brushes. This unit boasts 5x the air power compared to previous models from the 600 series.
Equipped with Brush Adaptive Height Technology, it adjusts and flexes automatically to remain in constant contact with bare floors and carpeted surfaces.
This robovac can plow through dust and debris between wood floors, tiles, and low to mid-pile carpets. There is also a side brush to help sweep the gunk into the suction vent.
Likewise, this unit is suitable for homes with pets, as the double counter-rotating brushes prevent the collected hair from getting tangled.
Moreover, the Roomba e5 features Dirt Detect™ Technology to find and eliminate the dirtiest areas of your home. There are no complicated methods involved with the Roomba e5.
This unit is controllable via the iRobot Home app, Google Assistant, and Alexa. Maintenance is another factor that gives the Roomba e5 a great value overall.
The high-efficiency filter is the only component, which needs regular replacement. The rest of the parts are dependent on the wear and tear of the vacuum.
The robot comes with a 50% battery life right out of the box, as with most Roombas. We recommend you charge the robovac first to give its battery a strong start and allow it to run up to 90 minutes.
This unit also ships a battery-powered virtual barrier system. The beacon emits invisible linear and radial lines to block the robot from entering a specified area. Unfortunately, you will only find one of these boundary markers.
While this mid-range robot has fewer features, it makes up for its superb cleaning performance, which is partly due to its advanced brush roll.
This Roomba may not be as good as others with intelligent mapping and camera navigation, but it is an excellent addition to almost any home.
Pros
Boasts of premium 3-stage Cleaning System and 900 Pa suction power
Brush Adaptive Height Technology allows a smooth transition between different floors
Dirt Detect™ sensors signal the robot to focus cleaning on dirtier areas
Has a battery runtime of 90 minutes per charge
The dustbin capacity is 500ml
Comes equipped with a side brush and a cliff sensor
You can schedule cleaning via the iRobot Home app and give voice commands with Alexa or Google Assistant
The tangle-free brush system is fit for small homes with pets
Cons
Comes with 1 battery-operated boundary marker only
Lacks a "recharge and resume" feature
The lack of smart mapping features can lead to random navigation pattern
A less expensive Roomba comes with fewer bells and whistles
4. Roomba 960 is Worth the Monetary Investment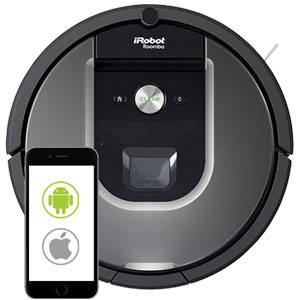 The Roomba 960 is one of the latest generation Roombas designed by iRobot. With some of the most advanced technology, this one takes floor-cleaning to the next level with room visualization and an auto-adjust cleaning head to satisfy any surface. Additionally, the iRobot HOME app is your Roomba's dream companion and will set the bar high for any competition.
Standing at just 3.6″ tall and weighing just over 8lbs, this little robot is a force to be reckoned with.
It has 5xs more cleaning power than previous 600 & 700 versions and has an impressive battery life of 75 minutes. Once the battery runs low, it will dock and recharge, then resume its work – remembering where it left off thanks to the advanced room visualization that this model comes with.
Special financing is available for qualified buyers who purchase from iRobot directly, and the Roomba comes with a limited 1-year warranty and a 30-day satisfaction guarantee.
The HOME app allows you to schedule your Roomba for cleaning once daily, up to 7 times a week. The Roomba can run multiple times a day, but for these 'extra' cleanings, it has to be started manually. With the app, you can see where the Roomba has cleaned and where it's projected path is, as well as customize double passes and organize the edge cleaning. The HOME app will also alert you when the bin needs to be emptied and when it is done the cleaning. As a bonus, the app (and Roomba) are compatible with Alexis and Google assistant.
One of the first advantages of Roomba 960 compared to its predecessors is the improved room mapping thanks to the combined Smart Mapping and vSLAM technology.
Instead of doing a 'radar – sweep' to find where it has been and/or where furniture may be, this improved technology allows the Roomba 960 to 'see' the room that it is cleaning and organize it's clean accordingly. This drastically reduces the risk of reduplication, and it ensures a more thorough, patterned clean.
Another advantage of this model is that Roomba 960 can dock, recharge, and then resume its cleaning job. This makes for a much more efficient clean and it also allows for the Roomba to run more easily when you're away from home and/or overnight.
One disadvantage of this model is that the advanced room visualization required a camera be installed on the top of the Roomba. Unfortunately, this camera does not work when it is dark.
To run at night and/or in rooms that are not being used, there needs to be some light source or the Roomba cannot 'see' the room and will not run. This is most noticeable when you are attempting to run the Roomba overnight. You'll need to make sure there are some lights left on – even if they are low lights – to ensure model 960 can do its job.
Another disadvantage, though not unique to this model, is that dark patterns in carpets will sometimes confuse the Roomba and trigger the cliff sensors. This will cause the Roomba to avoid certain areas of your rug(s) due to the assumption that those dark areas are actually 'edges.' Unfortunately, there is no way to turn off the cliff sensors on this model, so it's something to keep in mind when considering this model.
Pros
You can use the HOME app if you have multiple Roombas and run them concurrentl
The trash bin is easy to empty, and you can choose to receive push notifications from the HOME app when the robot vacuum is full
Auto-adjust ability ensures the best clean for each type of flooring in your house
Cons
The HOME app does not show where the Roomba is currently at (no GPS dot ability) and when it gets stuck you have to go 'find' it first
Trash bin can fill pretty quick and is often reviewed as being too small
You cannot schedule the Roomba to run more than once daily
Overall, there are some notable improvements in this 960 model that make it well worth the extra monetary investment. While there are some false starts and random stops, the cleaning power is undeniable, and the overall effect makes this Roomba 960 a cleaning force to be reckoned with.
5. Roomba 980 the Best Technological Advancements Available for Robotic Vacuums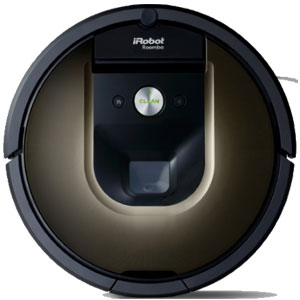 One of the latest models in the Roomba family, this 980 model has some of the best technological advancements available for robotic vacuums. In addition to high-level cleaning systems and room visualization, it also has extended longevity.
Like its predecessors, this model stands just over 3.5″ tall. It weighs 8.7lbs and is also a bit wider than previous models.
It can run for approximately 120 minutes depending on the flooring and even the cleaning setting selected. The multi-surface brushes are an upgrade from rubber rollers that were found in previous model series. They work together to pull fibers and hairs in without getting tangled themselves.
Several technological advancements make for an all-around better clean.

First, the AeroForce cleaning system gives a cleaning 10xs better than 600 and 700 models, which is double the cleaning power of the previous 800 and some 900 models as well. This also allows the Roomba to adjust the cleaning style and brush strokes to the various type of flooring it encounters.
Next, the vSLAM technology provides for a more accurate room visualization, allowing this Roomba to deliver a more thorough clean.
Lastly, the latest Dirt-Detect technology is also loaded into this model which allows Roomba 980 to clean more thoroughly.
One of several advantages to this 980 model is the advanced level of cleaning and control available through the iRobot HOME app. Not only does the HOME show where the Roomba has already cleaned and where it will clean next, in addition to telling you how long it took to clean that area.
As a bonus, it also gives you the ability to set different cleaning settings based on the rooms; you can direct the Roomba to re-clean an area if you know it tends to collect more dirt and the app also allows for you to schedule the Roomba to clean away from home, up to 7 days a week.
Like others, this model is also compatible with Amazon's Alexa and Google Assistant devices.
Another advantage is the docking upgrades that this 980 model has. It automatically returns to the home base to charge and finds its way back much easier than older series. It then resumes where it left off due to the vSLAM technology.
While this may be one of the latest and most significant models, it does have a few disadvantages to note.
One of the ongoing disadvantages of iRobot models is that without the app, the Roomba cannot be scheduled to clean ahead of time, nor can you customize your cleaning preferences.
For those who are not as tech-savvy and/or those who lack strong wifi connections, this can prevent some of the best features of this model from working. Even for those who have a wifi connection that is strong, the app has some setbacks that don't always allow it to connect easily with the Roomba.
Additionally, with this latest model, there were some changes made to the dustbin that, while perhaps giving it extra space, render it more difficult to empty out and clean the parts. It is a disadvantage for homes with pets and/or lots of traffic since it requires the bin to be emptied out more frequently.
Pros
Filters are designed to catch up to 99% of dust, mites, and allergens
A HOME app from iRobot shows the cleaning path that Roomba has followed in addition to the areas that it will clean next
Unique financing options are available for qualifying customers if you purchase through iRobot directly
Cons
The Cliff Detect sensors cannot be turned off and will sometimes trigger when there is no actual edge to avoid
Cannot be scheduled for more than once daily
Difficult to clean in general, and it is not as easy to empty the bin compared to previous models
The HOME app from iRobot tends to have more connectivity issues with this model
Disadvantages aside, model 980 is still one of the best models on the market. It could arguably be said that it is the best for pet hair on carpet given the advanced cleaning features that it has.
6. Roomba 890 – Good budget Choice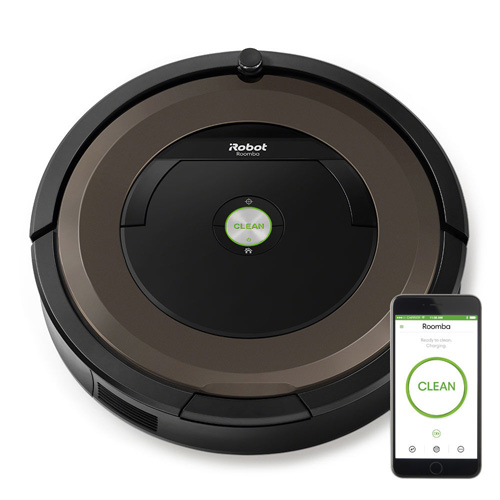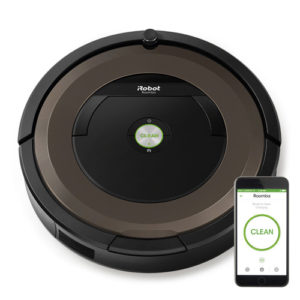 While not the latest Roomba model, 890 is still a great option as a Roomba for pet hair and carpet. This model comes with unique, high-performance, tangle free brushes that were designed with dirt and debris like pet hair in mind. Also, it also has an auto-adjust cleaning head to adapt to all types of flooring.
Like its predecessors, this Roomba stands just over 3.5″ tall and weighs just over 8lbs. It makes it easy to transport between floors if necessary. It has a stage 3 cleaning system, and like previous models, it comes with an edge-sweeping brush for fine-detailing work.
Perhaps one of the most notable features is a 'Halo mode' that can be set up so your Roomba will avoid certain things (such as your pet's water bowl).
No different than later models, Roomba 890 comes with the ability to pair to the iRobot HOME app. While this model doesn't have the advanced zone mapping that the 900 series has, it does have room scanning that runs at 60 decisions/second to adapt to your home and ensure clean floors.
With the app, you can schedule cleanings and see areas that your Roomba has cleaned. Additionally, it is also compatible with Alexa devices and Google Home devices.
There are several advantages to this model compared to previous models – it even stands even with the Roomba 960 when it comes to cleaning power. Both models have 5xs the cleaning power of the 600 and 700 series, putting them on equal grounds when it comes to suction.
One of the main advantages of this model is that, for a significantly more modest price you get the same essential performance features of the 900 series Roomba.
Understandably, there are a few disadvantages for the Roomba 890. One of the most noticeable is that while it docks itself to recharge, it doesn't automatically resume, nor does it pick back up where it left off.
Hand in hand to this disadvantage is that Roomba needs to be within 10 feet of the charging station when the battery runs 'low' to make it back by itself. For all practical purposes, this means more often than not, the Roomba cannot make it back 'home' and will die somewhere in a room.
Another disadvantage is the fact that this model lacks the extensive room mapping feature that was introduced with the 900 series. The constant readjustment works for basic floor plans, but with more complex room arrangement the Roomba tends to miss spots or will revisit places repeatedly.
Pros
Cleaning power is 5xs stronger than 600 and 700 series – equal to the Roomba 960
Runs smoothly and doesn't scratch hardwood floors
Has a 'Halo mode' setting that can be used to give the Roomba direction on what to avoid
Cons
The app doesn't work with 5G Wifi
Pet hair tends to get caught between the rollers and/or jams the trash bin which requires more cleanings than normal
Certain types of tile flooring cause Roomba to squeak while cleaning noticeably
All in all, Roomba 890 is a sturdy little model that continues to hold its own against the more advanced 900 series. It makes up for what it lacks by having the same cleaning ability and when it is running there are a few complaints about the job it does. It is most definitely a contender when it comes to purchasing a Roomba for pet hair – especially if you have a ranch style home or an apartment that you'd like to keep clean.
7. Roomba 690 Can Still Be a Contender to Choos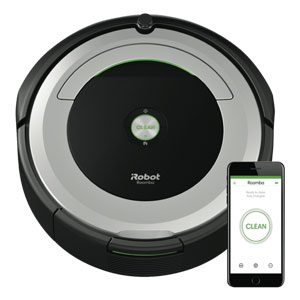 While it may be part of the original series, the Roomba 690 is nothing to write off just yet. What it lacks in the technology department it makes up within good, old-fashioned cleaning.
A novelty when it first came out, this first generation Roomba can still be a contender when it comes to choosing robot vacuum for pet hair on the hardwood.
Like the models that came after, this Roomba stands around 3.5″ tall. It weighs less than the other models coming in just under 8 pounds. Additionally, the diameter is a bit less (only 13 inches) which comes in handy when maneuvering around furniture. It also comes with dual, multi-surface brushes to provide an optimum clean.
When it comes to the iRobot HOME app, the Roomba 690 faces a few disadvantages due to the lack of advanced technology and programming. On a positive note, the app allows you to schedule the Roomba to clean on a set schedule and/or when you are away from home. Additionally, this works with Amazon's Alexa and Google assistant devices.
An advantage that this model has compared to later versions is that, due to its slightly smaller size, it handles vacuuming around furniture better than its larger successors.
This ability, along with the auto-adjusting cleaning head, ensures that the Roomba 690 delivers a thorough cleaning under and around furniture that otherwise may not have been cleaned.
Another advantage to this model is that for a fraction of the cost of more advanced series', one can purchase the 690 model and receive much of the same cleaning ability that later models have.
For those with a straightforward home layout and/or those who don't have too much to clean, this can get the job done without the bells and whistles that increase the cost of the unit.
There are a few disadvantages to this 690 model, which are only due to its being a first generation Roomba.
One of the most noticeable disadvantages is that this model doesn't have clear room mapping technology.
Instead, the Roomba 690 is equipped with sensors that adjust 60 times a second to ensure a thorough clean. It isn't always the case though, and the more complex the room layout, the more likely it is that the Roomba will skip spots and re-vacuum other spots at random.
Another disadvantage of this model is the charging station. It has trouble sitting on tiled floors and will shift around. It prevents the Roomba from docking (and thus charging) properly. While the Roomba is smart enough to return to the station when the battery is running low, it may need to be manually set into the dock depending on placement.
Lastly, a disadvantage that is not uncommon across all iRobot models is that the accessories that accompany the Roomba are quite an investment. A vital accessory, the sensors that can be purchased to keep a Roomba from going certain places (virtual walls), is a perfect example of something that is ideal to have, but pricey to buy.
Pros
Comes with a hair cutting tool to allow for easy removal of hair from the cleaning brush
Adeptly maneuvers in and under furniture without getting stuck too often
Includes an auto-adjust feature that will adapt to different types of flooring to provide an optimum clean
Cons
Dark rugs will often trigger the cliff detection sensors and cause the Roomba to either avoid areas entirely or stop
Will not intuitively avoid electrical cords or charging cords and will occasionally 'chew' them if they are left out when the Roomba is running
It is essential to see the Roomba 690 for what it was intended to be – a robotic vacuum. While it may not replace a traditional vacuum in all things, it is a huge help when it comes to the little spaces a normal vacuum has trouble reaching. It is a low-tech, lighter version that can be considered the Roomba 'lite' version. It gets the job done, and in the end, that is what counts for you and your floors.
Buying Guide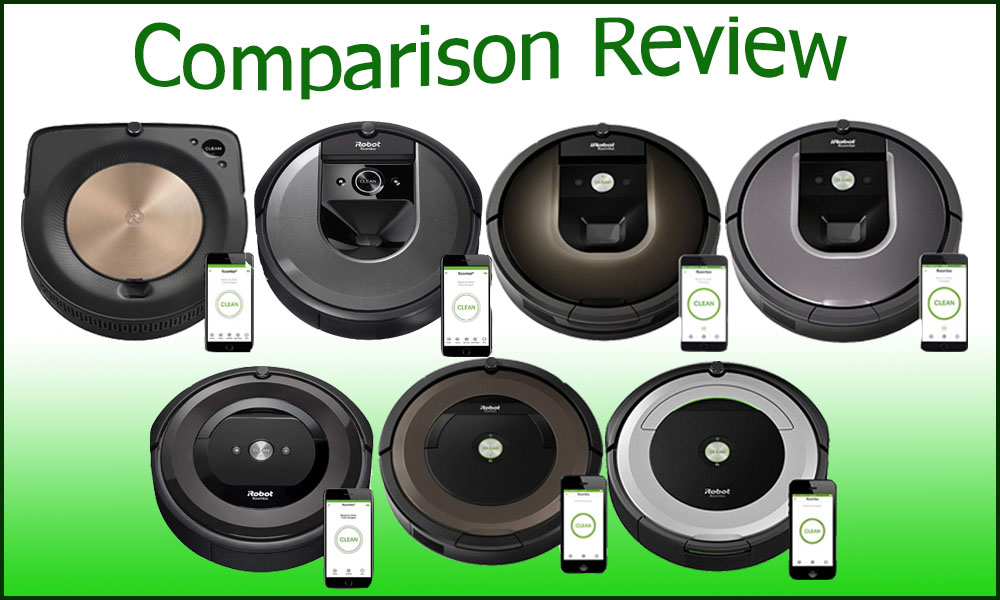 When it comes to keeping your house clean, it can be an unfortunate challenge when you have one furry family member, a challenge that grows with each additional pet. The most noticeable part of this is the pet hair – long or short, fine or rough, all pets shed.
As an alternative to pulling out the vacuum daily, many have found that purchasing a robotic vacuum is a game-changer when it comes to pet hair. They are designed to operate solo with little to no supervision and supplement the cleaning process you have in place.
The Roomba by iRobot is unquestionably the leading model when it comes to robotic vacuums. The question for pet owners, however, is which one is the best Roomba when it comes to vacuuming up pet hair?
There are some features to compare across models, and it depends in part on the type of your dog, your flooring, and your home layout in general.
Regardless of the model or the series, Roombas will clean across all types of flooring. Each model reviewed here has an auto-adjusting headpiece that will change depending on the type of tile it encounters. However, there will be a few models that work best for pet hair on the hardwood, and others that will better for carpeting. Additionally, it is recommended for any model that it is not used to replace a standard vacuum entirely, but regardless of the model, it does reduce the times that you need to bust out the full-size vacuum.
Navigation
Navigation is a crucial factor to consider when buying a robot vacuum.
In general, these little machines fall into two categories: random cleaners and methodical cleaners.
Random robovacs come equipped with infrared sensors to find its way around a room. The wayward movements they make are frustrating to watch, and some models bounce off obstacles and walls like a ping-pong ball. While these units are cheaper, they tend to lose their way back to their charging stations, especially if your house is crowded with furniture. Regardless, these cleaners are good options for those on a budget.
Methodical robovacs, on the other hand, follow a neat pattern when cleaning, as they utilize intelligent navigation. Not only do these cleaners rely on a swathe of sensors, but they also have a camera to map and plot their path. This feature is known as vSLAM (Vision Simultaneous Localization and Mapping).
Good examples of these methodical cleaners are the Roomba i7/i7+ and Roomba s9/s9+. These Roombas feature iAdapt® 3.0 Navigation with vSLAM Technology and utilize Imprint™ Smart Maps, which enables your robot to save up to 10 floor plans as reference for future cleaning jobs. Thanks to all these features, these Roombas can orient themselves to clean another room without any help from you.
Suction Power
A vacuum cleaner with a low suction power may eliminate visible dust, but it doesn't necessarily get rid of the dirt and harmful grime off your floors.
The higher the suction power, the greater are your chances of removing stubborn impurities. But bear in mind that suction power alone does not evaluate a robovac's cleaning ability.
Other elements come into play, including what type of brush roll that the robovac uses.
Dirt Detect™ Technology
Some floor areas are dirtier than others, such as the foyer, kitchen, living area, and other rooms that receive a large amount of foot traffic.
That is why robot vacuums endowed with Dirt Detect™ Technology have an edge in cleaning. This feature gives the robot the ability to sense the amount of dirt in a particular area; thus, enabling them to adjust their cleaning settings and spend more time cleaning that spot until it is free of dirt.
Filtration
Filtration is also critical to robot vacuums in terms of their cleaning ability. Having a HEPA or any advanced filtration system maximizes the resistance within the vacuum cleaner.
At the same time, it is the best way to prevent allergies, as they ensure the irritants are trapped securely. That is why robot vacuums with HEPA filtration cost more.
Virtual Wall®
Robot vacuums don't charter your fireplace or knock over delicate décor. A majority of robovacs, including Roombas, have a Virtual Wall® feature.
A Virtual Wall® is a small device that produces an invisible barrier for your robot. Thus, it limits your robovac's access to your house, so you wouldn't have to worry that it might bump something expensive or run into a robot death trap.
Due to this, the Virtual Wall® saves you plenty of time because you don't need to prep up your room. Nowadays, you can create Keep Out zones using your smartphone for high-end Roombas.
Multi-Floor Capacity
Robot vacuums, in general, can handle both carpeted surfaces and bare floors, although their efficiency varies to some degree.
Nevertheless, you might find that lower-end units have difficulty cleaning thicker carpets. If your home has different types of flooring, you need to ensure your robovac can accommodate rapid surface changes.
High-end models, such as the Roomba i7/i7+ and Roomba s9/s9+, are suitable for the job. These Roombas ramp up power when it transitions from hardwood to carpet and throttles back down when it reaches a bare surface.
Regardless, it isn't always necessary to choose a premium model. The Roomba e5 is also a good choice since it comes equipped with Dual Multi-Surface Rubber Brushes with Adaptive Height Technology.
Dustbin Capacity
The latest Roombas have a small dustbin capacity of around 0.5 liters, which is small compared to other models.
But if you have the Roomba i7+ or s9+, you won't have to worry about emptying out your robovac after a few cleanings or so. The beauty of the Clean Base™ is that it houses a large trash bin.
Without it, you will have to empty out the dustbin more frequently, especially if your robovac has to clean a large home with plenty of foot traffic.
Pet-Friendliness
If you have four-legged housemates, you want to look into robot vacuums with powerful suction to pull out tangled hair embedded in carpets.
The strongest Roomba we have on our list is none other than the Roomba s9+, followed by the Roomba i7+.
These Roombas are suitable for homeowners with pets that shed all year round. Because of the Clean Base, you can go for weeks at a time without emptying dustbins. That aside, you can create Keep Out Zones directly on your smartphone to prevent your robot from intruding your pets' space.
Despite that, not all folks can shell out a thousand bucks for a smart robot vacuum.
A great alternative would be the Roomba e5 and Roomba 690. These Roombas aren't as powerful as the high-end ones, but these bots can help with hair and other bits and bobs left by your pets. You can also set up barriers to prevent your bot from entering a possible robot death trap made by your pooch.
Lastly, you don't want a noisy robovac that scares your cat!
Wi-Fi Connectivity
Many robot vacuums use companion apps that make it easier to control them.
Roombas, in general, use the iRobot Home app to:

Initiate or postpone cleaning jobs from anywhere
Set cleaning schedules, choose cleaning preferences, monitor cleaning activity
Show battery status and robot care status
Receive real-time notifications
Registering a high-end Roomba, such as those from the 900, i, and s series, delivers a different user experience, as these models come with a different set of features that lower-end models lack.
Take note that voice assistant compatibility isn't limited by price. Any robot vacuum with a companion app also offers Alexa and Google Assistant integration.
Battery Life and Coverage
The average robot vacuum has a runtime of 60 minutes, while some can last up to 90 minutes, depending on the cleaning mode used. Regardless, the battery life of a robot vacuum only matters to some extent.
Your choice mainly depends on the size of your home.
Models with a shorter battery life would suffice for those who live in small environments, such as a single-floor apartment.
Meanwhile, Roombas like the Roomba i7/i7+ and s9/s9+ are better suited for large dwellings or multi-floor homes. Having a "recharge and resume" feature is also a great help to get the deed done.
Price
Nowadays, it doesn't matter if you are rolling cash on a tight budget to get an automated vacuum cleaner. There are plenty of options for each price range.
You should at least shell out $200 if you are looking for a unit that offers a decent clean.
Cheaper models keep things simple, and they often forego sophisticated navigation to cut costs.
On the downside, low- to mid-end models tend to offer longer cleaning times as they forego advanced navigation.
If you need a robot vacuum that can navigate your maze-like house, comes equipped with sophisticated sensors for mapping their location, and create virtual walls using your phone, you have to commit at spending over $700. The more features you get, the higher the price you pay.
Also, the precision of the navigation system of a robot vacuum what makes the most significant difference between a $200 model and a $1500 model. While expensive models use more power and tech, they complete a cleaning session in a shorter amount of time.
Frequently Asked Questions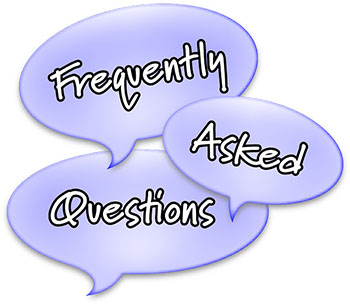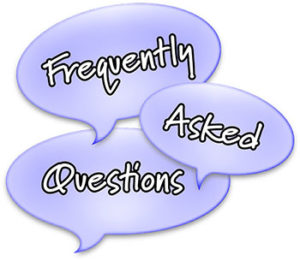 Why is Roomba the best for pet hair? Roombas, particularly those from the e and i Series, are excellent options for picking up pet hair, dander, and other allergens caused by our beloved pets.
These Roombas come equipped with Dual Multi-Surface Rubber Brushes that won't get tangled with hair. Whether you use it on hardwood floors, carpeted surfaces, and area rugs galore, these robovacs will tidy up after your fur-babies.
Can Roomba handle pet hair?
Roombas are designed with our pets in mind. But if you wish to forego the fancy features offered by the pricey models to save money, you may opt for the
Roomba 690, Roomba 890
,
Roomba 960, and Roomba 980
. While these Roombas work well with pet hair, some of these models do not offer optimal results in carpets.
Are Roombas good long-haired dogs?
Long-haired dogs shed heavily, particularly during the warmer months. The best way to prevent your house from drowning on pet hair is to get a Roomba with a tangle-free brush system, such as the e5, i7/i7+, and the s9/s9+.
Is Roomba good for pets and tiled floors?
Roombas, in general, are suitable for pets and homes with tiled floors. While they vary in suction power and cleaning time, you can rest assured they do well on non-carpeted floors.
What is the best Roomba for pets and carpets?
The best Roomba for pets and carpets
are those from the e, s, and i Series.
The Roomba e5 is clad with a tangle-free brush roll system that provides incredible hair pickup. Plus, it features Brush Adaptive Height to ensure it passes from hardwood floors to carpets without losing suction.
But if your pooch enjoys lazing around on your long-pile carpet, it is best to get the Roomba i7/i7+ or the Roomba s9/s9+ as these models have higher suction power.
What is the best iRobot Roomba to get for a big house?
Living in a spacious environment calls for a Roomba with intelligent navigation. iRobot highly recommends the Roomba s9+ and the Roomba i7+ given that they have
iAdapt® 3.0 Navigation, vSLAM, and Imprint™ Smart Mapping
. These powerful robots can tackle up to 10 rooms. If they run out of juice, they will head back to their charging station and resume cleaning where they left off. What's more, you don't have to intervene as your robot cleans since it empties itself through the Clean Base™.
What is the best Roomba for pet hair on hardwood floors?
All Roombas, be it an entry-level or a high-end model, are suitable for picking up pet hair on hardwood floors.
CONCLUSION:
Here we have four excellent Roomba models by iRobot that span three different series: 600, 800 and 900. Each one has unique features that will appeal to some buyers, and each comes with its own set of disadvantages that a buyer will need to take into consideration.
Purchasing a robotic vacuum for your home will not replace the need for a standard vacuum. However, these models are intended to supplement the cleaning you do with your standard vacuum and keep the house fairly pet hair free on a daily basis.
Knowing answers to some basic, preliminary questions such as, 'What is my budget?' And 'what type of floors do I have?' will ensure you purchase the right Roomba for your needs. A well thought out purchase can lead to many long years of pet hair free homes for you, your family, and your pets.